*This is part of our "Leaders We Love" series. Learn more about it.
Legendary Starbucks Chairman and CEO Howard Schultz is so impactful, we had not one, but TWO of our leaders at The Container Store submit a blog post about how he has inspired them! So, we're sharing both posts together. Please read below to learn how two of our General Managers – Vincent and Andrew – were inspired in different ways by Howard Schultz.
Leaders We Love: Howard Schultz
By Vincent S., General Manager, Westbury (New York)
Throughout my career I've always prided myself on being a leader that connected and cared about the team. In joining The Container Store, I found my home away from home. It's because of our employee-first culture that I look forward to coming to work every day and it's because of meeting, following and reading about Howard Schultz, that I have a leader that I can admire for the way he inspires his employees, as well as his customers.
Early in his Starbucks career, as the company started to expand rapidly, Howard Schultz always said that the main goal was "to serve a great cup of coffee." But attached to this goal was a principle: Schultz said he wanted "to build a company with soul." This led to a series of practices that you would be hard pressed to find in retail. Many employee-focused moves by Starbucks leadership boosted loyalty and led to extremely low employee turnover. When asked why he focused so much on his employees, Schultz said "I want to build the kind of company that my father never got a chance to work for, in which people were respected."
As a General Manager for The Container Store, my passion for creating an "Air of Excitement" in our store environment every day is what makes working at Westbury Plaza so special for our team. And there are so many things we do to let our employees know they are valued. From our fun and informative huddles every morning, to encouraging real connections with customers on the sales floor, to our company's communication that is consistent, reliable, predictable, effective, thoughtful, compassionate, and courteous, The Container Store certainly has soul!
If you're interested in learning more about Howard Schultz, check out the book: Pour Your Heart into It: How Starbucks Built a Company One Cup at a Time.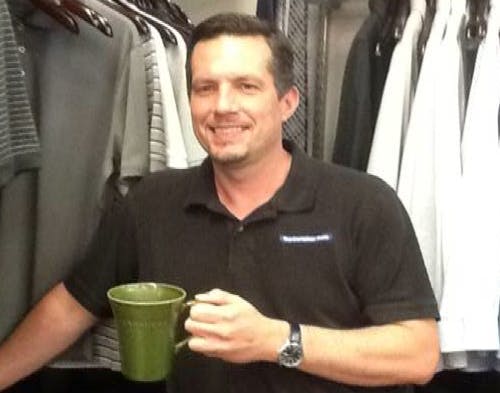 Leaders We Love: Howard Schultz
By Andrew Z., General Manager, Schaumburg (Illinois)
I've always been drawn to individuals who have the ability to demonstrate true focus, vision and passion and have the moral aptitude to do the right thing for their fellow man. This is why Howard Schultz has been such an inspiration to me.
Between the years 2003 – 2005 I had the terrific experience of being a store manager at Starbucks and was able to learn what Howard was trying to create in his stores – the "Third Place," separate from the stresses of work or home, a place where anyone could go, relax, enjoy a terrific cup of coffee and connect with their favorite Barista, who was always eager to start up a conversation. The way in which Howard approached this vision is summed up very well in the prologue to his book Pour Your Heart into It, when he says, "Care more than others think wise, risk more than others think safe, dream more than others think practical, expect more than others think possible."
Howard overcame a tough upbringing in federally-subsidized housing in Canarsie, Brooklyn. From a young age he always knew that he wanted to help others and his following quote truly resonates with me: "As a kid, I never had any idea that I would one day head a company. But I knew in my heart that if I was ever in a position where I could make a difference, I wouldn't leave people behind."
Howard had stepped out of the CEO role at Starbucks for a bit, but in 2008 he felt that his company had lost its way. In the winter of 2008 he rejoined the company as CEO. The following quote from his book "Onward" demonstrates how much he truly cares for his company: "When we love something, emotion often drives our actions. This is the gift and the challenge entrepreneurs face every day. The companies we dream of and build from scratch are part of us and intensely personal. They are our families. Our lives."
I too have always wanted to make a difference in peoples' lives, which is why Howard's work has inspired me to grow and develop in new ways and carry this vision with me to The Container Store. Our people-centric culture had been well established long before I joined the company, however, the training I received at Starbucks prepared me to spread my wings and fly at The Container Store. My inspiration continues to grow as I'm surrounded by people who share these same core values. They are the reason I wake up every day ready to do my very best, striving to "never leave anyone behind."