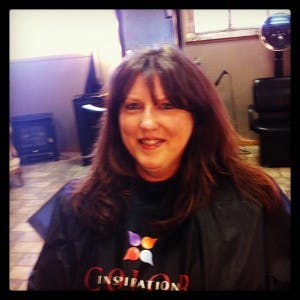 I believe there's no greater feeling than helping others feel good about themselves!! This is why I've chosen to donate my hair to Locks of Love on more than one occasion. This wonderful organization provides hairpieces to children who have lost their hair due to a medical condition. Their mission is to return a sense of self, confidence and normalcy to children suffering from hair loss.
For several years, I've grown my hair out over and over again just so that I can donate it. I understand that it takes about 6-10 ponytails to make just one hair piece for a child. I believe that I have made one whole hair piece and am currently working on my second!!
Every time I show up to work with a new short haircut, my co-workers here at The Container Store give me high-fives because they know I just made another donation!
Kim P., Special Processing Manager, Distribution Center