I love reminiscing with former co-workers. It makes for great laughs to recall the good ole' days. It's even fun, in hindsight, to recall the bad days – the bad bosses, and the irrational clients who screamed and hissed their way through a problem. I've never met a professional who wasn't waiting with bated breath to top your 'worst client ever' story.
There are exponentially more 'good clients' than bad, of course. It's just that so few are good enough to be memorable. For me, The Container Store is among them.
A few years ago while at Vertical Nerve, a company providing web analytics consulting to The Container Store, I attended several meetings at the corporate office. The meetings were, well, memorable. I was greeted warmly, treated respectfully and routinely left thinking, 'Dang, I wish all customers were like this!' Phone and email communication was equally professional, even gracious.
I remember being in a conference room once labeled "Man in the Desert Selling" and asked about its meaning. Three people tripped over each other to tell the story. I thought, 'Now that's some serious on-boarding, their organizational values are crystal clear'.
Ever since, when The Container Store is mentioned, I immediately launch into "I worked with them years ago and I gotta tell ya'…" And off I go.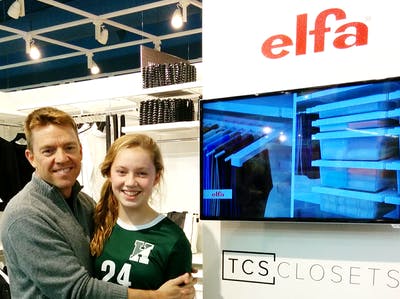 I was in The Container Store in North Dallas recently getting elfa shelving for my daughter at 9:00 pm. I was not amused. She should have been doing homework and I should have been in my recliner. But the staff was efficient and helpful – just what a man shopping with his daughter wants at 9:00 pm – get me out fast! At the checkout stand I picked up Uncontainable by Kip Tindell and the lady checking me out beamed proudly and said, "This was written by our co-founder." I don't impulse buy, but her endorsement sold me. I guess I unwittingly became a Man in the Desert. I enjoyed the book so much that I bought a copy for all our company's employees.
A few weeks later at a party I overheard someone ask another party goer, "How are things at The Container Store?" I politely waited till I could break in and tell this complete stranger, "I worked with them years ago and I gotta tell ya'…"
Turns out she's the Vice President of Creative & Online, and manages the 'them' – the online team I've been raving about for years! No matter how I interact with The Container Store – as a vendor or a customer or a friend at a party – I continue to be blown away by how their culture is kept alive by every single employee.