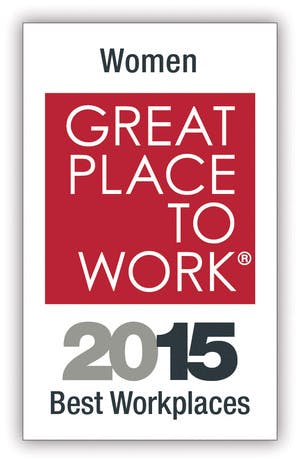 We're very proud that today, Great Place to Work® and Fortune recognized The Container Store as one of the 100 Best Workplaces for Women! The winning companies were selected based on evaluations by over 135,600 female employees on Great Place to Work's Trust Index© employee survey.
In the survey, women considered everything from the fairness of their company's promotions, to who has access to information and leadership, the level of support for employees' personal lives, and the degree of inclusiveness and connection they feel with colleagues. Scores also take into account how well-represented women are within the workforce, management and executive positions; how positively women experience their workplace's fairness; and how favorable women's experiences are compared to the 138,000 men also surveyed.
Across the 637 companies studied, researchers' analysis of women and men's results show that the 100 winning workplaces create a more consistent and inclusive environment for both genders across a range of day-to-day trust-building behaviors, including employees' access to special recognition, fair treatment regardless of role, and management's approachability.
When it comes to hiring, our ultimate goal is to find GREAT people. The first place we look is among our own customers – the majority of whom are women. If we have someone who's coming into our stores so often that all the employees know her, and love working with her, and who loves and uses a multitude of our products, then she's often the perfect hire! We're proud that our employee base is 65% female and 13 of our top 20 management positions are also held by women.
Huge thanks ALL of our employees for creating an inclusive and supportive work environment in order to ensure everyone connected to our business can thrive!