Employees at our home office in Coppell, Texas, rallied recently during our employee giving campaign, The Container Store Gives, to raise more than $67,000 for Community Partners of Dallas (CPD). A Dallas-based non-profit, CPD is committed to partnering with Child Protective Serivces to end child abuse and neglect in Dallas County.
For more than 25 years, The Container Store has supported Community Partners of Dallas through a wide variety of fundraising and awareness campaigns, but this campaign is our biggest endeavor.
"The Container Store has a long history of investing in programs that build and strengthen our communities," said Danielle Ricketts, Manager of Cultural and Charitable Giving Programs for The Container Store. "This year, we rebranded our campaign The Container Store Gives, an homage to the campaign's purpose – making a collective impact in our communities."
The campaign, which saw an 18% in employee giving this year, included a week's worth of awareness building and volunteer opportunities, including chances to bring home some awesome products as well as delicious baked goods made with love by our talented employees. We also held a silent auction, which included items generously donated by our vendors and employees.
Many employees also donated their time by volunteering to pack "baby kits" for CPD. These much-needed kits included diapers, bottles, and other necessities and are distributed to babies in the custody of Child Protective Services.
Rounding out the week of giving, employees gathered for a celebration where a multitalented group of folks from our Distribution Center team and Payroll (including our VP Joan Manson), performed a riotous lip sync to "Bad Romance" and "Uptown Funk."
Check out some photos of the events below!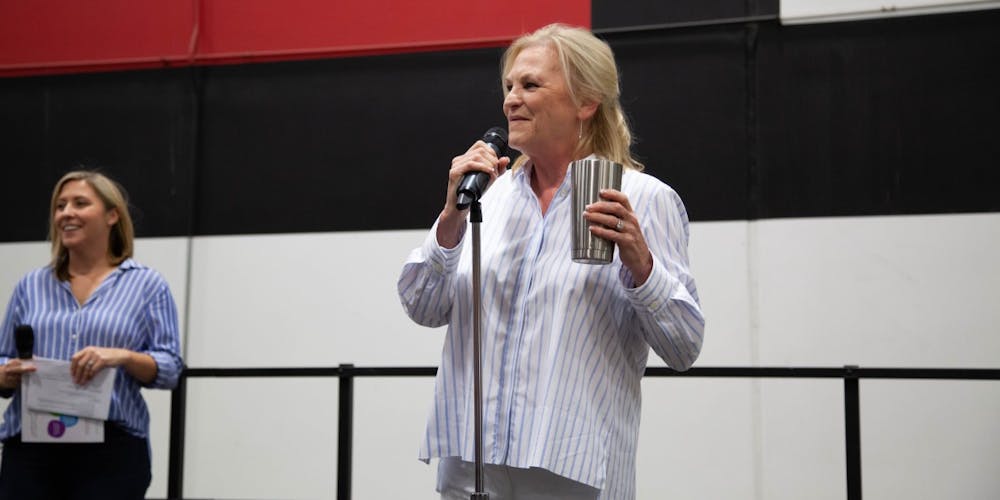 Our CEO Mellissa Reiff kicks off the week of giving.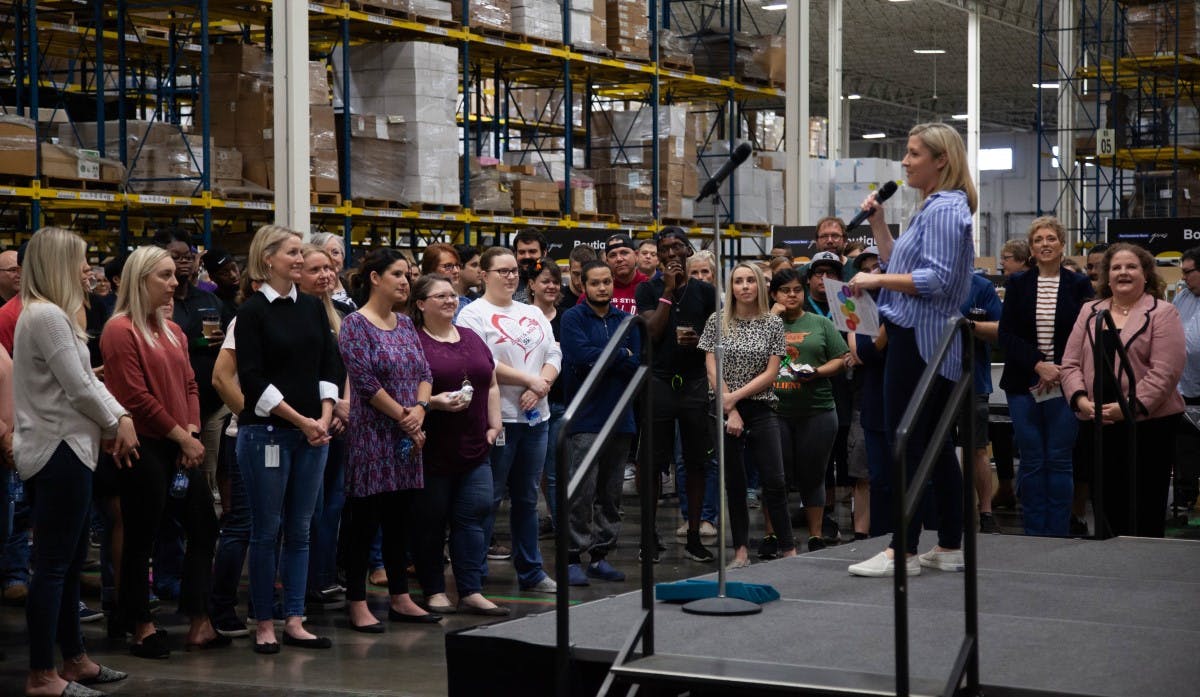 Manager of Cultural and Charitable Programs Danielle Ricketts addresses the crowd.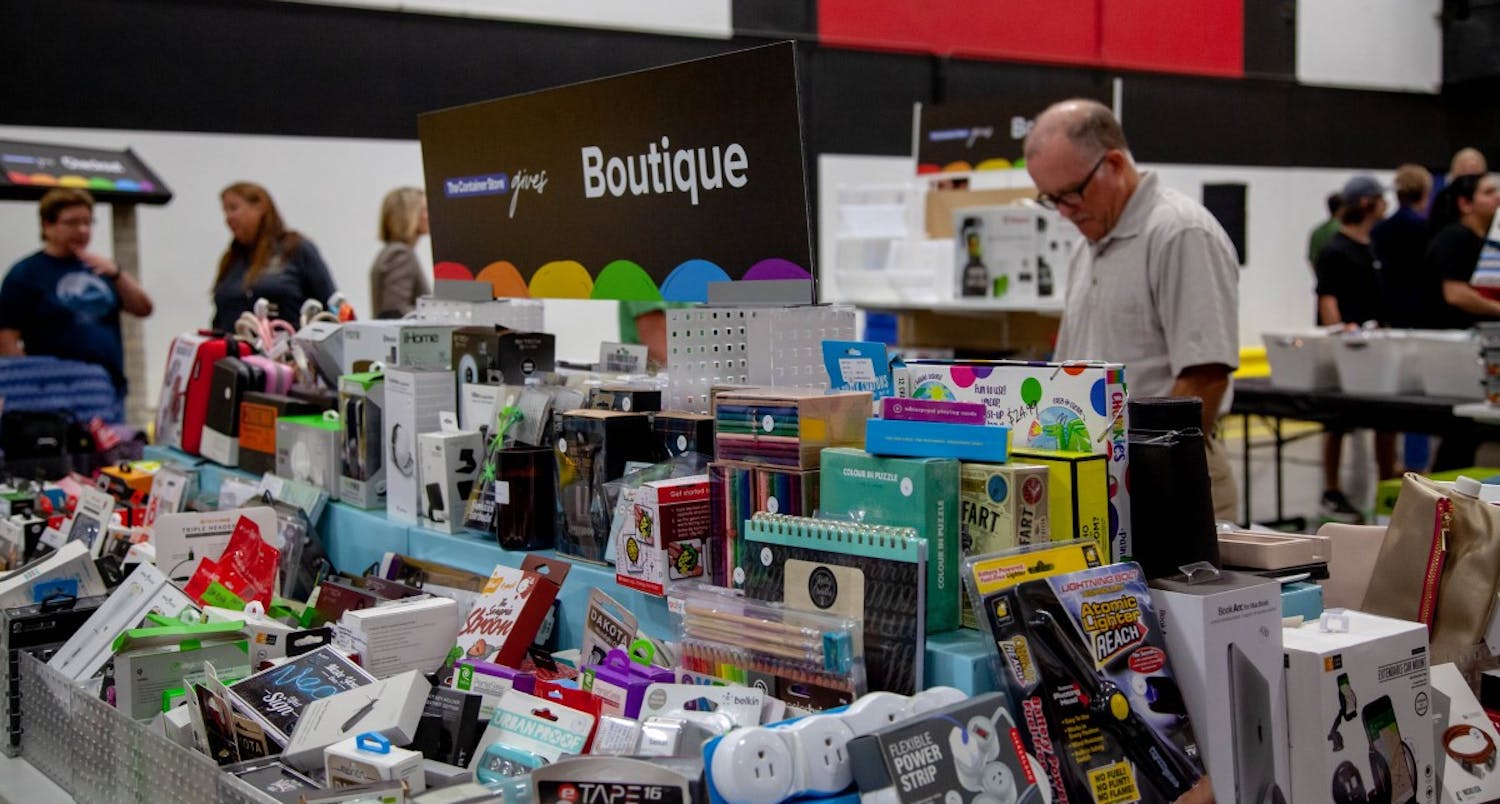 TCS employees shop the boutique – all proceeds went to Community Partners of Dallas.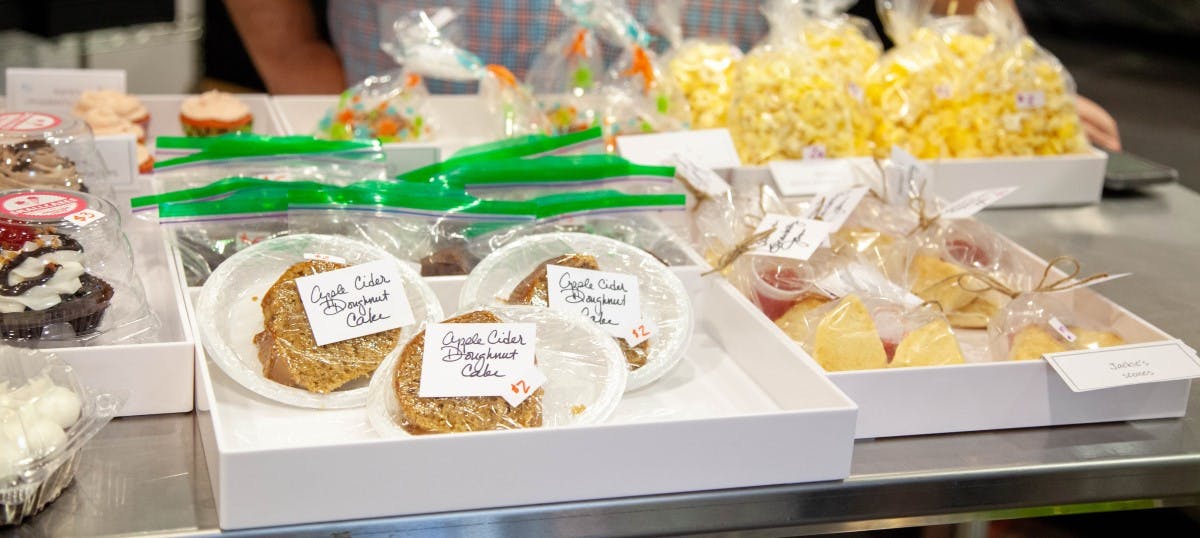 An array of delicious goodies at the Snack Shack.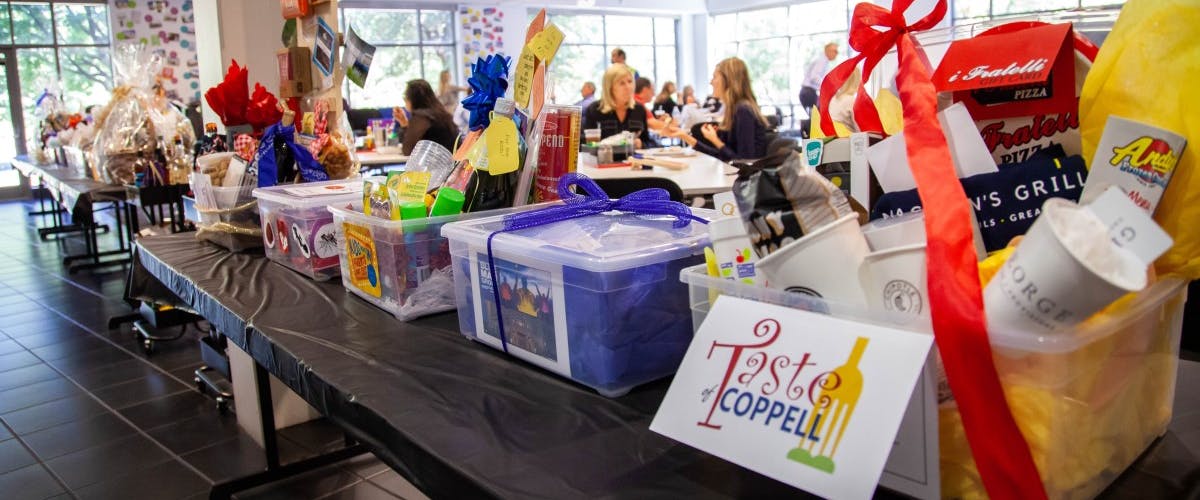 The Silent Auction had an astonishing assortment of great gift baskets, all created and donated by various departments across the company.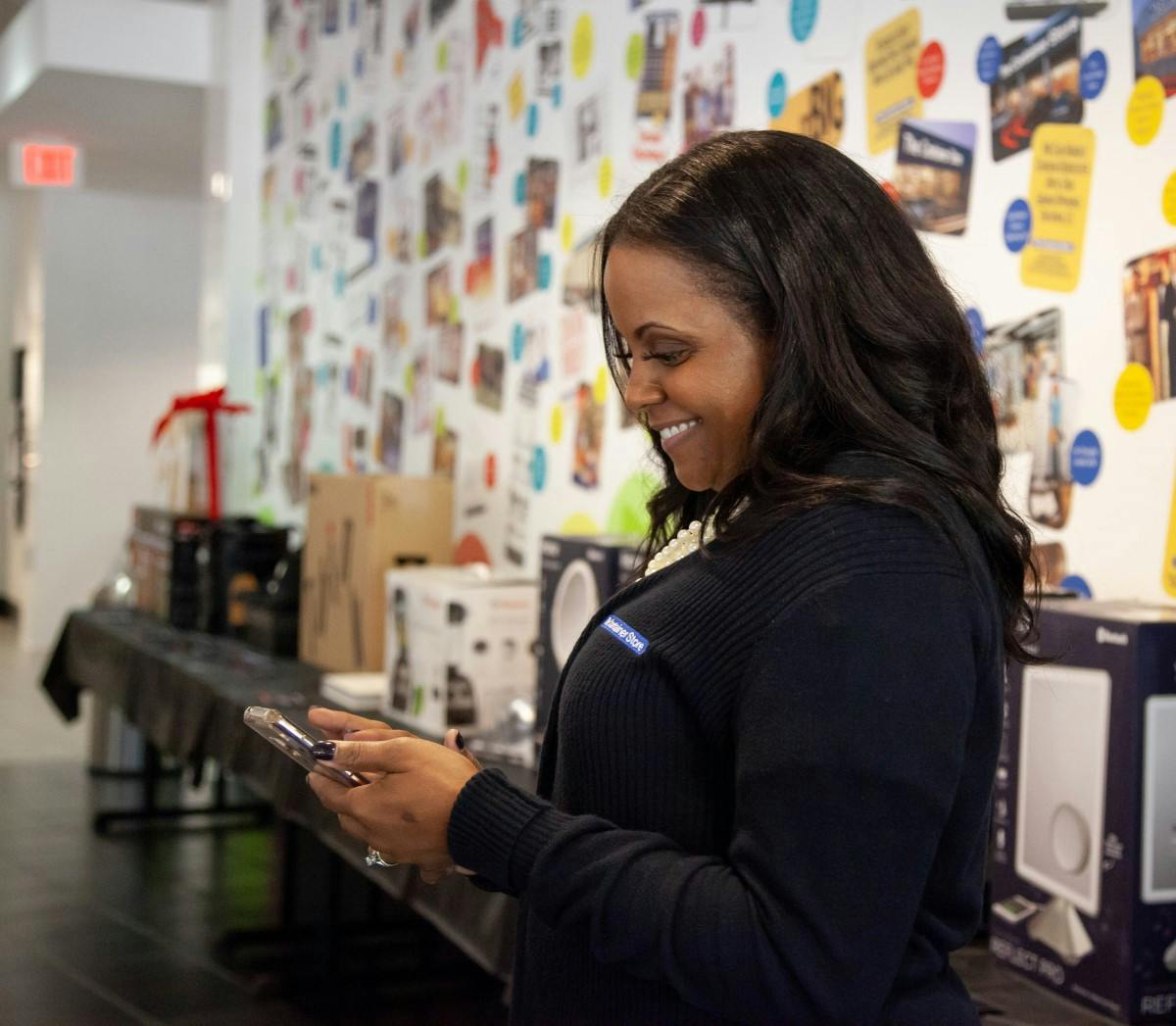 Employees bid on silent auction items easily from their smart phones.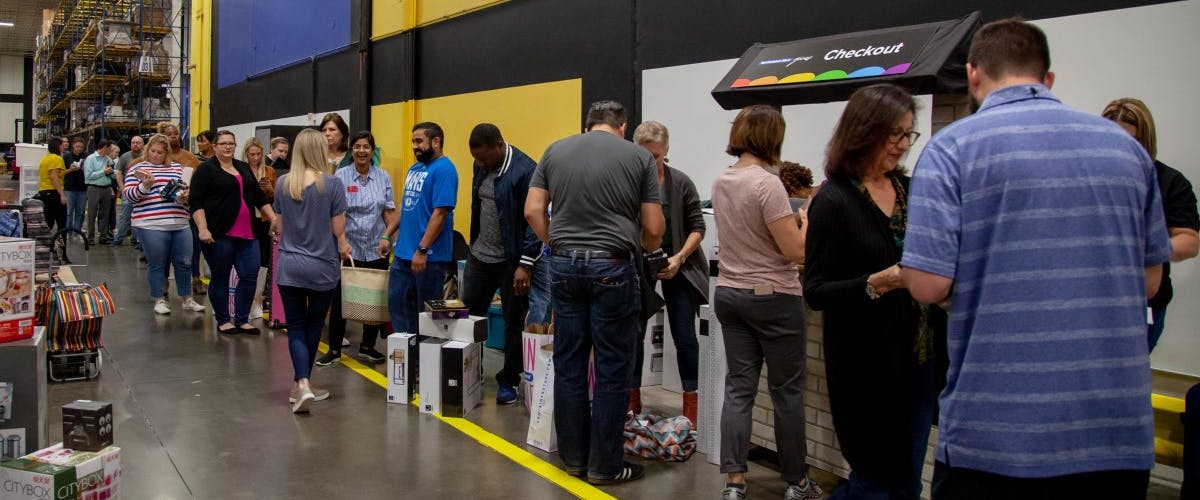 TCS employees in the checkout line with their boutique purchases.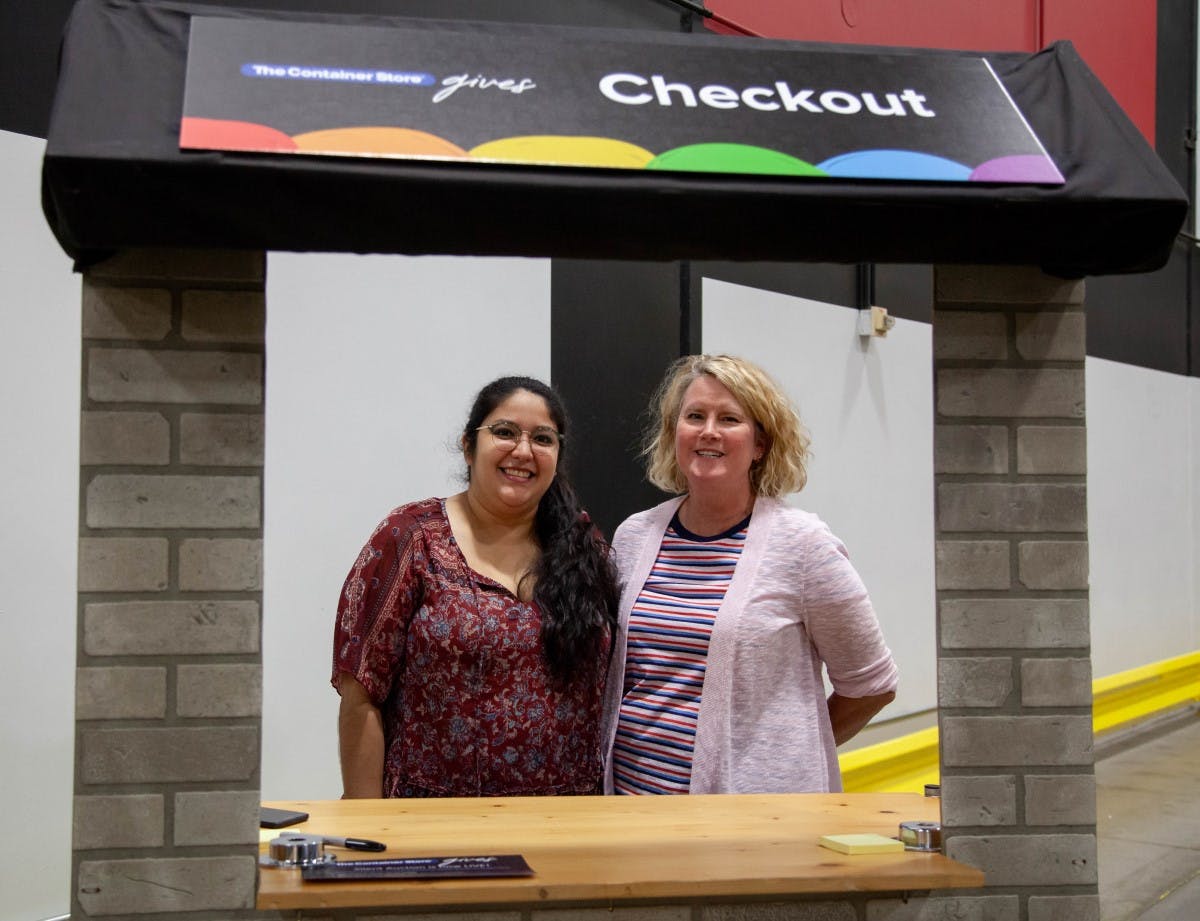 As always, these events were staffed by the most AMAZING employee volunteers!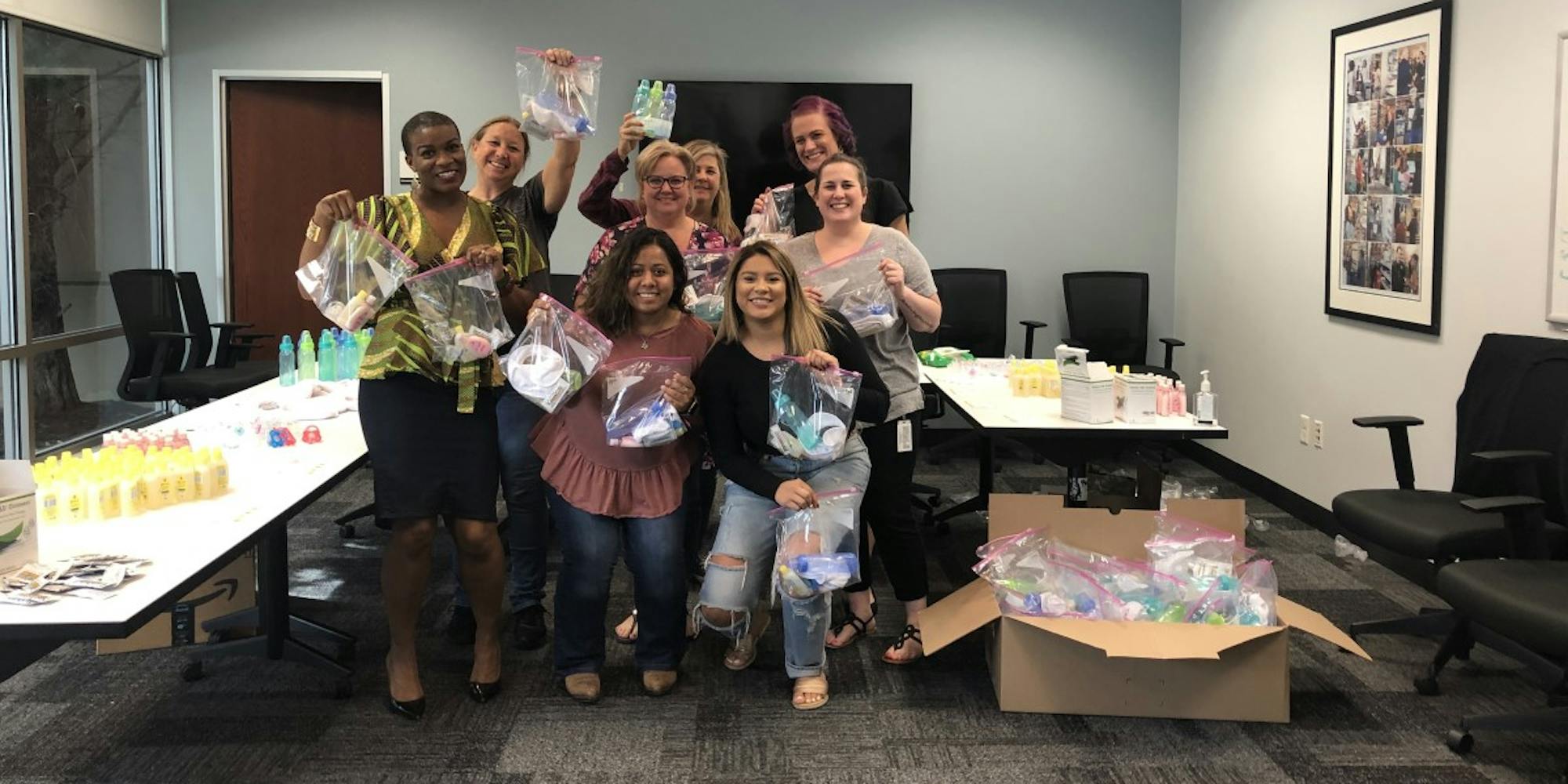 Customer Solutions and TCS Services employees pack baby kits.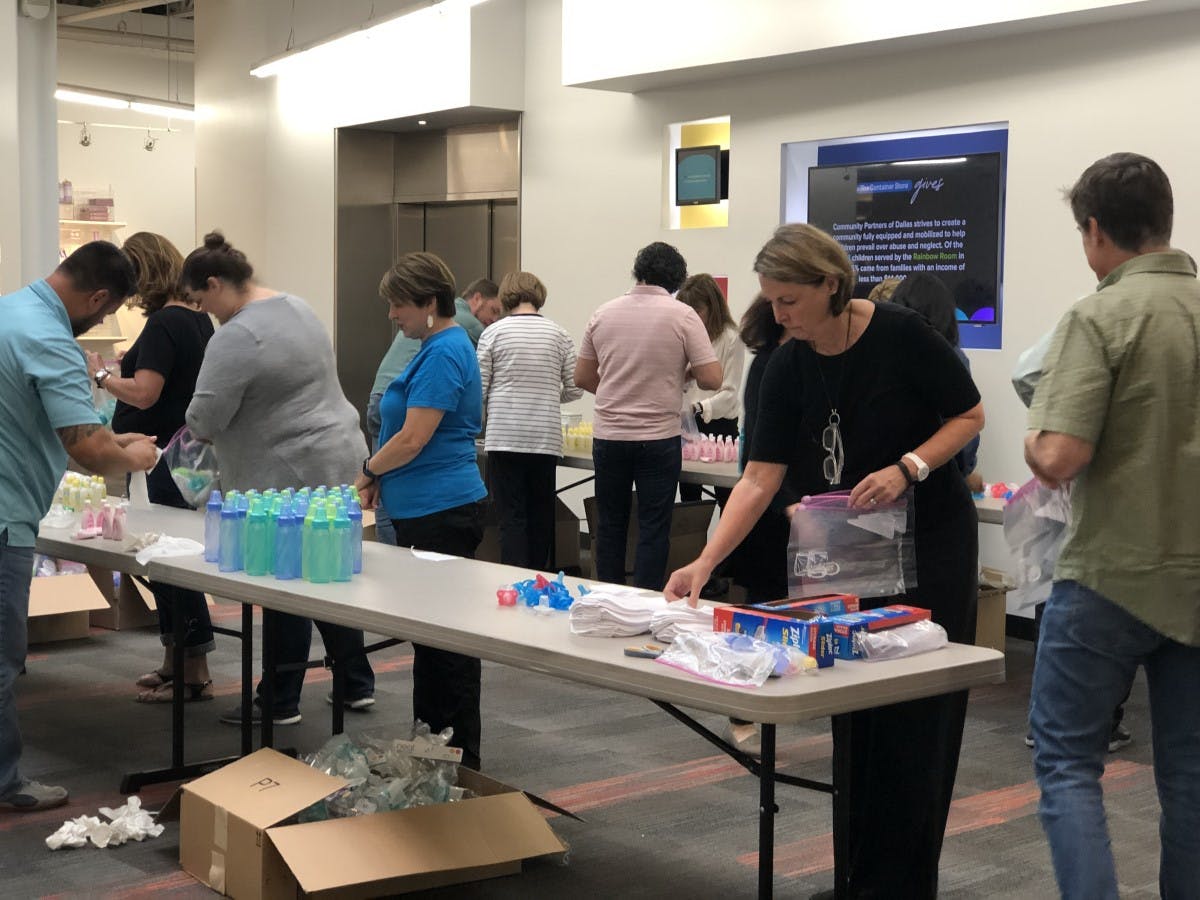 The baby kit packing party in our Home Office.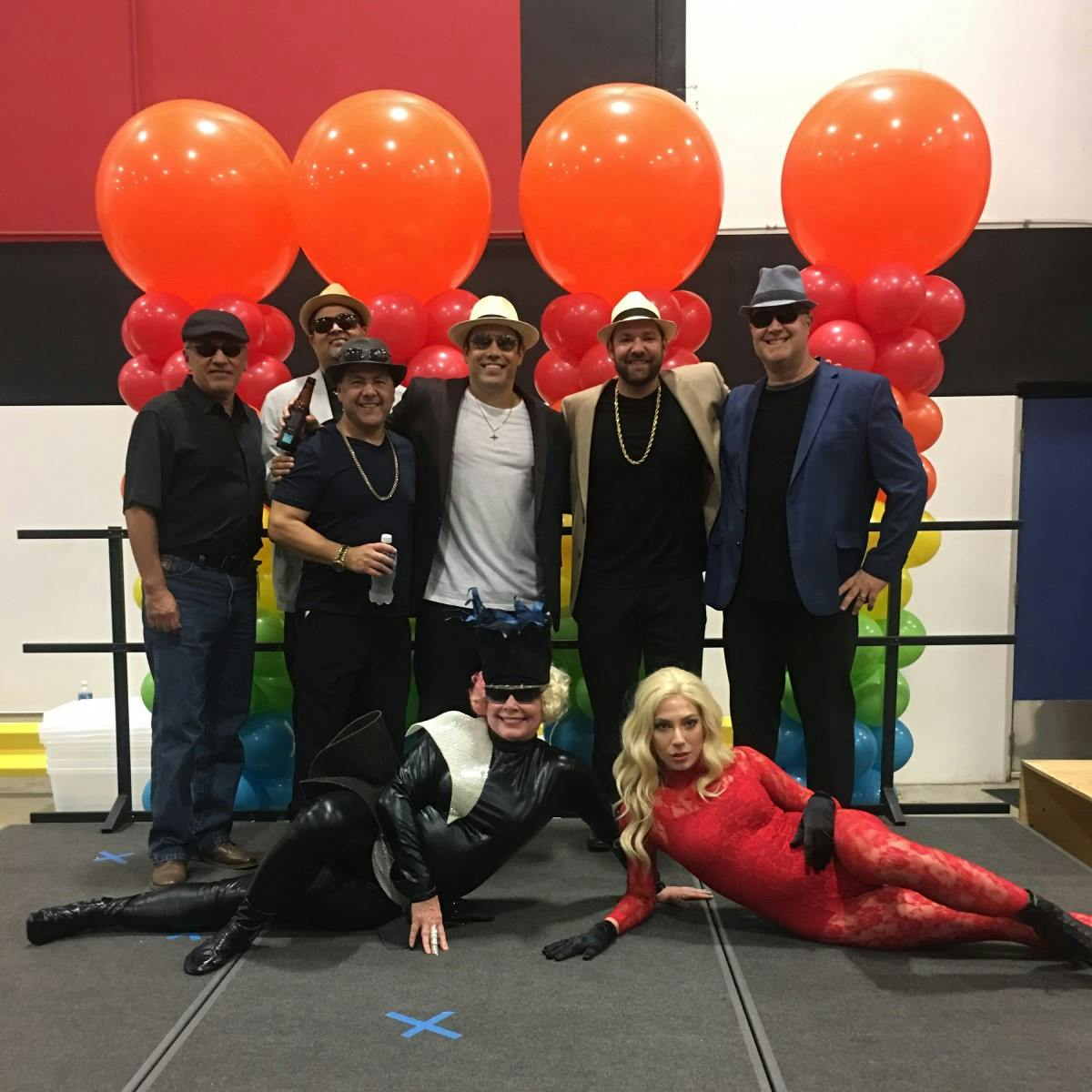 Attendees of The Container Store Gives Campaign Party subjected treated to lip sync renditions of "Uptown Funk" and "Bad Romance."
Special thanks to the following for their generous donations:
360 West Magazine
Air Delivery Express Inc.
Central States Trucking Co.
Cigna
Clear Channel Outdoor
DataMax
DJS International Services
Garrett Boone
Katz Radio
Lenovo
Lewis Stafford Company
MMA Insurance
News America
Office Depot
Old Space New Space
Rolland Safe
Scantron
Shorr Packaging
Soccour Solutions
Stackers
Symetra
Ultimate Software
W Services Group LLC.
Wisdom Media