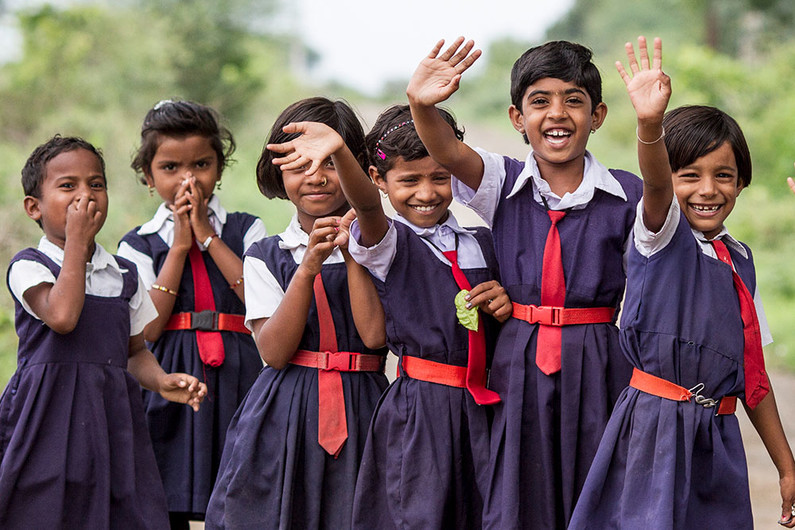 We've partnered with UNICEF USA to help train teachers and create safe learning spaces across the world, ensuring every child has access to a quality education. July 1st through August 31st, help make a difference by donating at checkout, in store, or online!
Fundraising Goal – over a quarter of a million dollars!†
See how your dollars can change lives
$2 provides a school bag for a girl in an accelerated learning center
$6 provides education materials for a child who can't attend school because it's unsafe
$12 provides a blackboard so a teacher can help educate their students
$20 helps 20 students learn critical math skills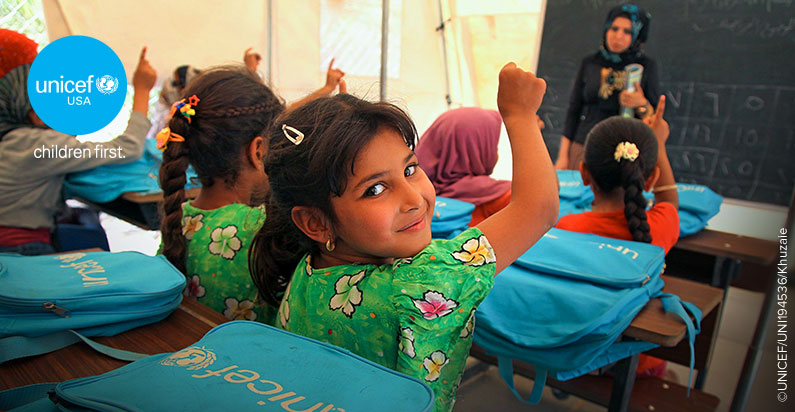 The United Nations Children's Fund (UNICEF) works in more than 190 countries and territories to put children first. UNICEF has helped save more children's lives than any other humanitarian organization by providing health care and immunizations, clean water and sanitation, nutrition, education, emergency relief and more. UNICEF USA supports UNICEF's work through fundraising, advocacy and education in the United States. Together, we are working toward the day when no children die from preventable causes, and every child has a safe and healthy childhood. For more information, visit www.unicefusa.org.
SHOP NOW AND DONATE TO UNICEF AT CHECKOUT »
†100% of your donation will go directly to UNICEF USA. UNICEF USA does not endorse any brand, company, or service. For more information, visit unicefusa.org.