We couldn't be more thrilled that three of our fabulous employees were chosen to receive a "Dream BIG" scholarship from the National Retail Federation and University of Phoenix! The scholarship is for employees working part-time or full-time for a retail company who are interested in furthering their education in order to advance their careers and pursue their big retail dreams.
Our employee scholarship recipients – Althea, Bryan and Leigh – sure have some BIG dreams and we're just so proud!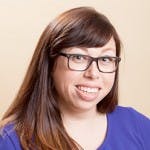 Althea Kearney – Sales Trainer, Cincinnati Store
Althea is the Sales Trainer in our Cincinnati Store and plans to pursue an MBA, with the goal of helping us take our in-store customer experience to the next level. "My big dream for my retail career is to curate inspiring customer experiences within physical stores using data analysis combined with design-based thinking," she says. After all, customers still want to see, touch, and experience products. "As the barrier to price and convenience of online shopping disintegrates, customers will continue to crave personal connections and expertise." And through personal interactions with sales associates, they can become inspired to "become more organized, to find more time and space in their lives, to live green, and to get happy." Read more about Althea.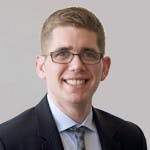 Bryan Winter – Full-Time Sales, Farmer's Market Store
Bryan is full-time sales in our Farmer's Market Los Angeles Store. His passion for The Container Store is strong – so strong, in fact, that while in college, he flew to California one weekend every month so he could keep his position in the store and keep on learning! He's excited to pursue an MBA so that he can continue to help others, and to grow personally as a leader in our company. "I want the world to see that a career in retail can provide so many opportunities to be active in community outreach, to foster relationships with people of many different backgrounds, and to provide support, just as you would in a big family," explains Bryan. Read more about Bryan.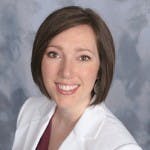 Leigh Deal – Store Manager of Training, Dallas Northwest Highway Store
Leigh is our Store Manager of Training at our Dallas Northwest Highway Store and plans to get a Masters degree in Adult Education with her scholarship, so that she can help elevate our sales training to ensure EVERY customer is receiving the best possible experience when they shop with us. "The mantra, 'No one cares how much you know until they know how much you care,' has guided me through my retail career," said Leigh. "I'm passionate about what I sell because my knowledge of how products will benefit someone's specific needs creates deep loyalty for the brand I represent. I can help more employees create those same experiences if I am educated on how to teach, instruct and motivate them to greatness." Read more about Leigh.
Visit nrf.com/dreambig to meet the other incredible "Dream BIG" scholarship winners and watch a super fun video showing several of the recipients – including Leigh – being surprised by their co-workers with the great news that they are a 2014 scholarship recipient!