My wife Kristen was recently hired by The Container Store as the Real Estate Development Manager. I was excited about this for a couple reasons: it was an overall better job for her, everyone says The Container Store is a great company and, most importantly, she was REALLY happy about it. At the time she was hired though, I did not fully appreciate what it would mean to become a TCS spouse.
It started before she started. We were traveling this summer and on the plane Kristen was reading her personalized, autographed copy of Uncontainable – Chairman and CEO Kip Tindell's book – that she received as part of her new employee welcome gift basket. And by "basket" I mean "clear plastic TCS shoebox." After a while, I asked her how it was. She checked her place and said, "I am now 97 pages MORE excited to work for The Container Store!" I then received a crash course in Conscious Capitalism.
Upon landing at Dulles Airport, we were headed to the Maryland shore and stopped for lunch in Tysons Corner, VA. We passed The Container Store.
KRISTEN: Look! It's a Container Store! Can we stop there after lunch??
ME: It's back on the wrong side of the road. I really want to get where we're going.
(Pause while Kristen waits for me to realize this is not the correct answer)
KRISTEN: Okay… After lunch we stop at The Container Store?
ME: Of course, my love!
KRISTEN: Oh Boy! I want to check out the Loading Dock!
Afterwards I was informed that this may become a vacation tradition—visiting the local Container Stores!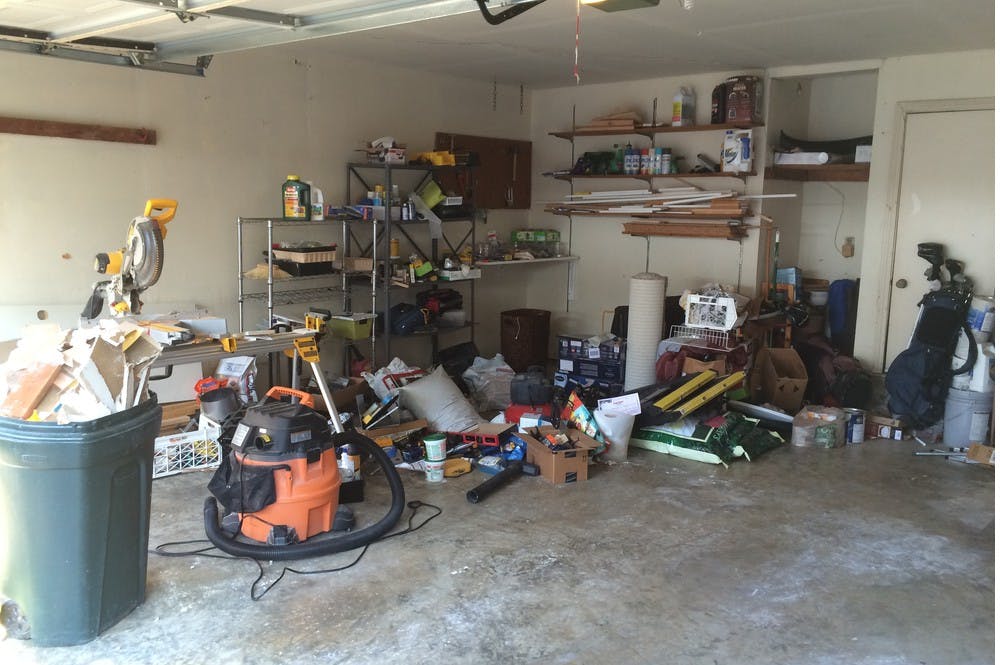 The next week she started work, and I got this report: "On my first day, someone hugged me, just because they were glad I was there. I proceeded to get a hug every day until Thursday. On Thursday I got THREE hugs! Clearly I do not work in construction anymore!"
And then there's the elfa. And the ridiculously large discount (50% off elfa and 40% off everything else). And there's our garage. Which used to look like this:
And now looks like this: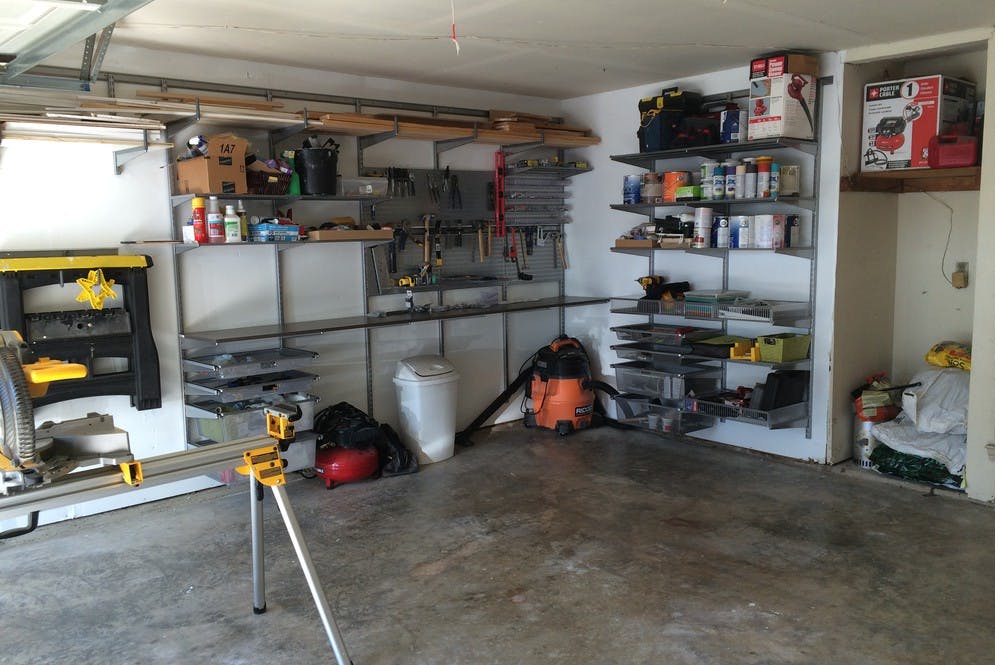 I now know where everything is!
I haven't even mentioned how my wife is now working reasonable hours, which has allowed us to rejoin a gym, cook together and have time to do things like organize the garage! And although I am a little jealous of all the employee celebrations, and the generously subsidized Gumby café on-site at the home office, it makes me so happy to see how happy my wife is to be a part of this company, this community. I look forward to meeting everyone at the Holiday Party. Or Picnic. Or Luau. Or Sock Hop. I expect hugs.