The biggest stand-out Foundation Principle for me is our hiring philosophy: 1 Great Person = 3 Good People. It all starts here. The way we recruit and hire truly sets the standard in the retail industry. We're always looking for that one GREAT employee – the one who can be as productive as three GOOD employees – and that process results in us hiring only about 4 percent of applicants each year. We must look for amazing talent at all levels to ensure that we consistently deliver legendary customer service and ultimately, the promise of an organized life for each and every customer!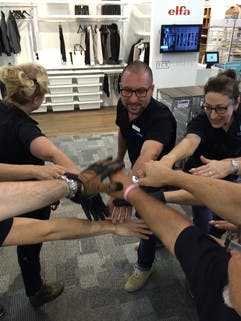 This philosophy is also the main building block of our employee first culture. When we hire that one great person, pay them wages that make them feel secure, and offer them detailed training, it sets an amazing standard across the company. This creates a sense of ownership in the entire team that I have never felt in any other company. It is such an honor to work at The Container Store. This is also why our retention rate remains so high – people love to work here. You truly have a team environment… okay…it's really more like a family.
So when you have a happy, secure, empowered, and knowledgeable team, our customers benefit from this experience. In turn, when our customers are delighted with their experience, it brings a smile to all of our other stakeholders' faces.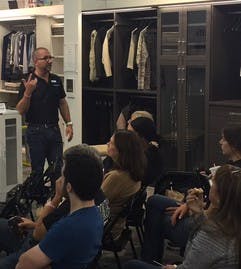 Every day I walk in the doors of the store, I challenge and empower my team to give their "best" in everything so our culture remains alive and thrives! You feel the excitement and "wake" of our people as you walk through our doors. From the excitement that an employee has when a new POP! Member joins the Perk program; to simply cheering on a team member that helps and carries an item out to a customer's car. We're all in it together with a common goal to give the most amazing TCS experience to everyone that walks into our doors and it all begins with that 1 GREAT person!