Huge thanks to all of our customers who donated new and gently used coats at our stores across the country as part of our One Warm Coat Drive – it was our MOST SUCCESSFUL DRIVE EVER with 20,000 coasts collected (exceeding our goal of 15,000)!
While we were incredibly grateful and thankful to all of our customers who brought in coats, there were a few that went above and beyond and just had to share their stories below!
A customer's seven-year-old daughter heard about our One Warm Coat Drive and decided to throw a "Coats and Cocoa" party (with a little help from her mom) for her friends. During her party she collected 42 coats that she brought to her favorite store – The Container Store in Costa Mesa, California!
A mom and her two boys, Bo age 6 and Max age 7, came in to our El Segundo, California store with three shopping carts full of jackets for our One Warm Coat collection! Bo was so taken with the coat drive idea that he and his mom decided to ask for donations in lieu of presents for his 6th birthday party.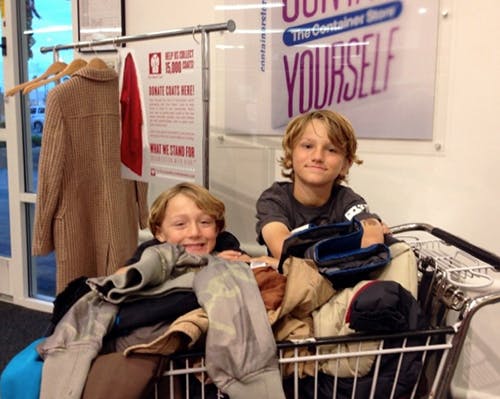 In our Houston store, a customer brought in three shopping carts full of coats – she told them that at her recent wedding shower, that in lieu of gifts, she asked everyone to bring a coat for her to take to The Container Store, her favorite store.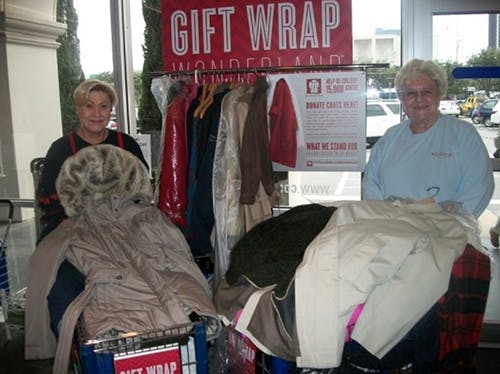 And finally, a customer in Las Vegas dropped off these beautiful handmade scarves – how amazingly talented she is!