As I prepare to celebrate my first anniversary as an employee of The Container Store, I feel like I've seen what Air of Excitement looks like in action. I cheered along my department's car at the Soap Box Derby; I've been in the store for our annual elfa sale; I saw our Distribution Center implement amazing automation processes—but I've never seen anything like the energy surrounding our 23rdAnnual Chili Cook-Off!
I walked into our Distribution Center to be greeted by bootleggers, mimes, the Blues Brothers, Ken and Barbie, and the casts of Stranger Things and Saved by the Bell. My colleagues showed off skills I hadn't seen before, as they suddenly became booth architects, costume designers, models and chefs! The cleverly designed booths were filled with award-winning chili, cornbread and desserts. Check them out in our event photo gallery!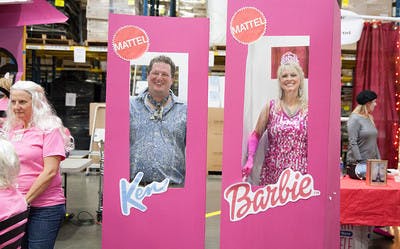 It wouldn't be a TCS party without our awesome vendors, who joined in the fun by donning their judges robes and making the tough decisions for the food, booth and costume category winners.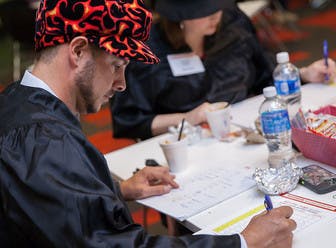 And it was great to see EVERYONE take part across the company – our Distribution Center Evening and Overnight teams held their own competition during their shifts and many of our stores hosted their own Chili Cook-Offs over the weekend too!
After all that I've seen in the last year, I know that I have a lot to look forward to in the years to come, but one thing is certain—I'll be bringing my A-Game to our 24th Annual Chili Cook-Off next year.