It's time for our long-running Home Office and Distribution Center Soap Box Derby! With bragging rights on the line, each department gets together to assemble a highly creative, personalized soap box car that's raced on a 80 ft customized wooden track in our Distribution Center.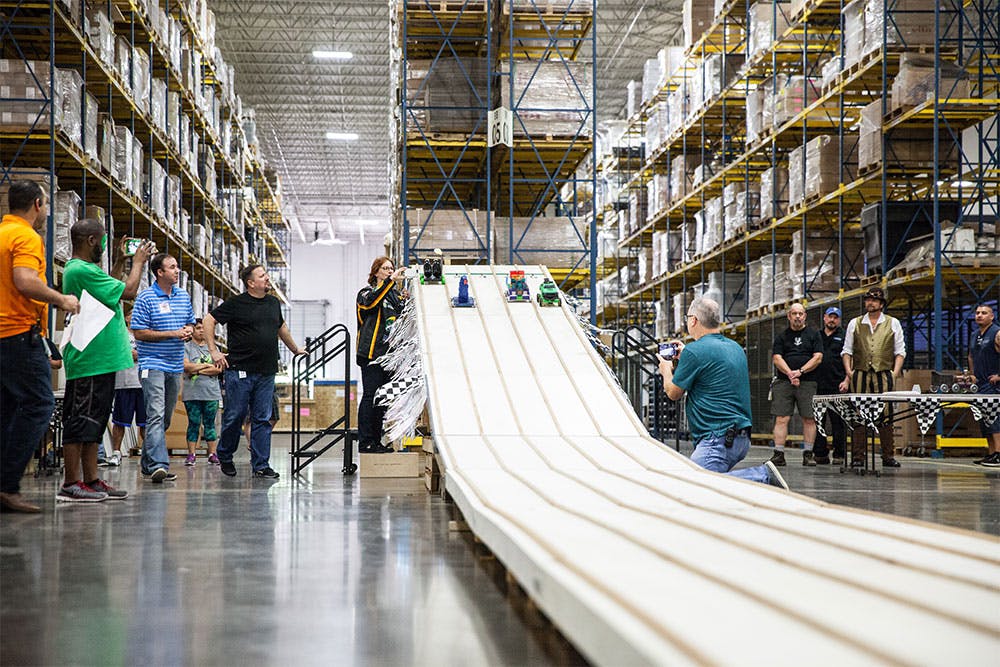 It is pure Air of Excitement on race day. Every year we're reminded how creative (and competitive!) our employees can be. This year's soap box car themes included a bevy of superheroes as well as two tributes to beloved musician Prince—"Purple Reign" (which took 2nd Place overall) and "The Artist Formerly Known as Project Pig." There were 35 teams and no two soap box cars looked alike!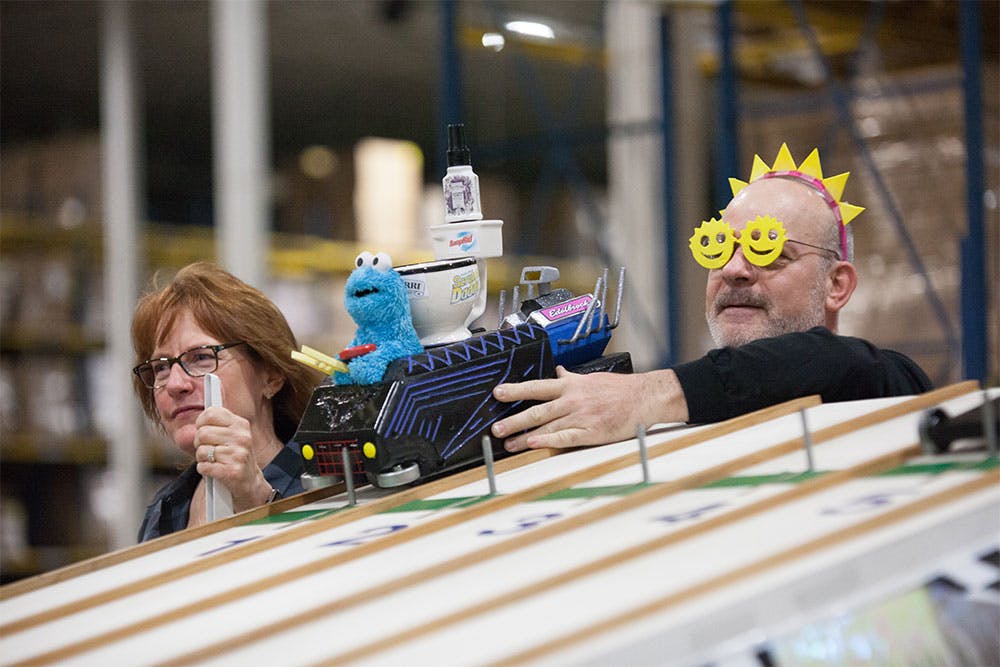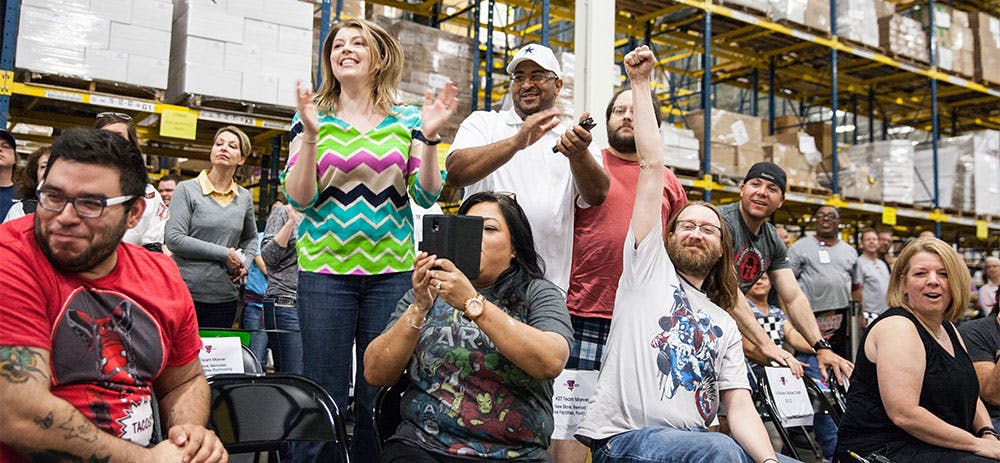 Some teams strategized by having a weighted soap box while others went for small and swift. In the end, the "Nasty Waters" team from Distribution Center Replenishment and Put Away won first place and got the honor of kissing the track!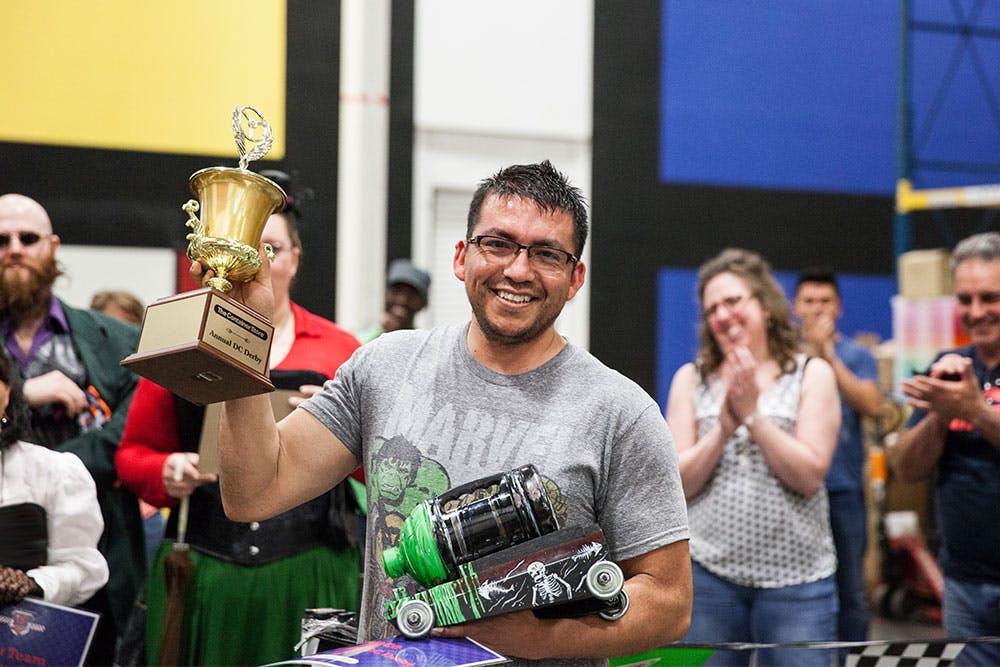 Before the big race, our employees took their pits stops at several local food trucks including Easy Slider, Gypsy Scoops, Holy Frijole and Ruthie's Rolling Café.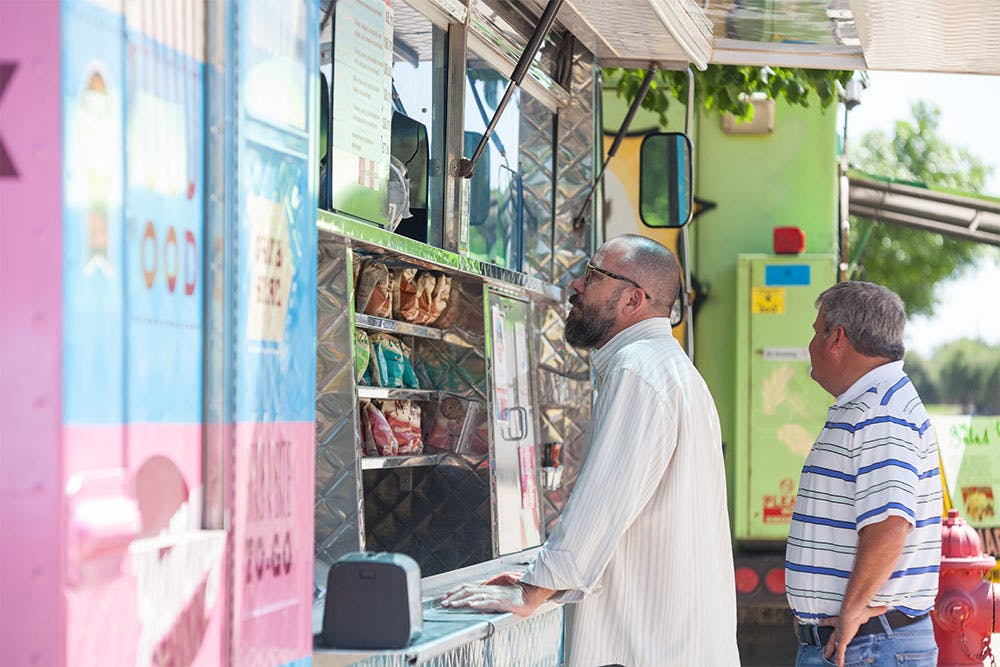 Though the festivities for this year are over, the strategizing for next year has already begun…