After 25 years of celebrating Halloween with our Annual Chili Cook-Off, you could say that our Home Office and Distribution Center employees have mastered the arts of booth-building, dressing up and chili-making. With so many years of experience under their belts, our employees really know what it takes to win big and bring home the gold. Well, not gold, but rather a nicely laminated certificate that can be proudly displayed.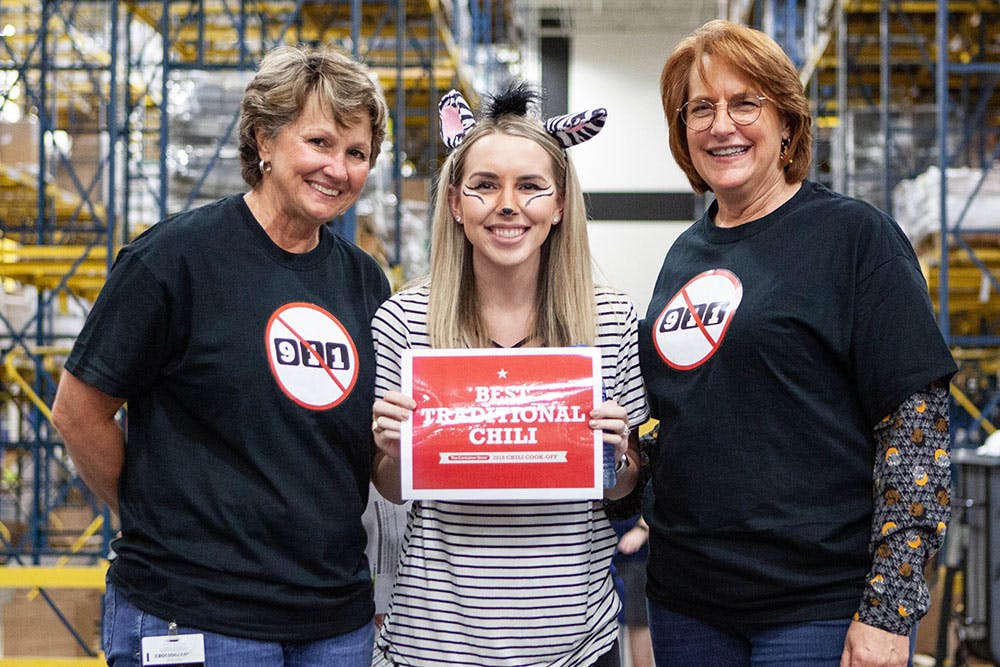 Best Traditional Chili award winner.
With this year's Cook-Off being a milestone celebration—a quarter of a century, after all! -expectations were high and the pressure was on for our 15 participating teams to "wow" the judges with their creativity, chili, cornbread and dessert. This year, the world of pop culture was a common inspiration, with themes that ranged from television shows like The Bachelor, The Office, and Bob's Burgers, to classic movies such as Willy Wonka and the Chocolate Factory, Coco, and the ever-so-popular The Greatest Showman. Our Distribution Center was crawling with Oompa Loompas, mysterious Clue characters, and even a bearded lady strutting her stuff!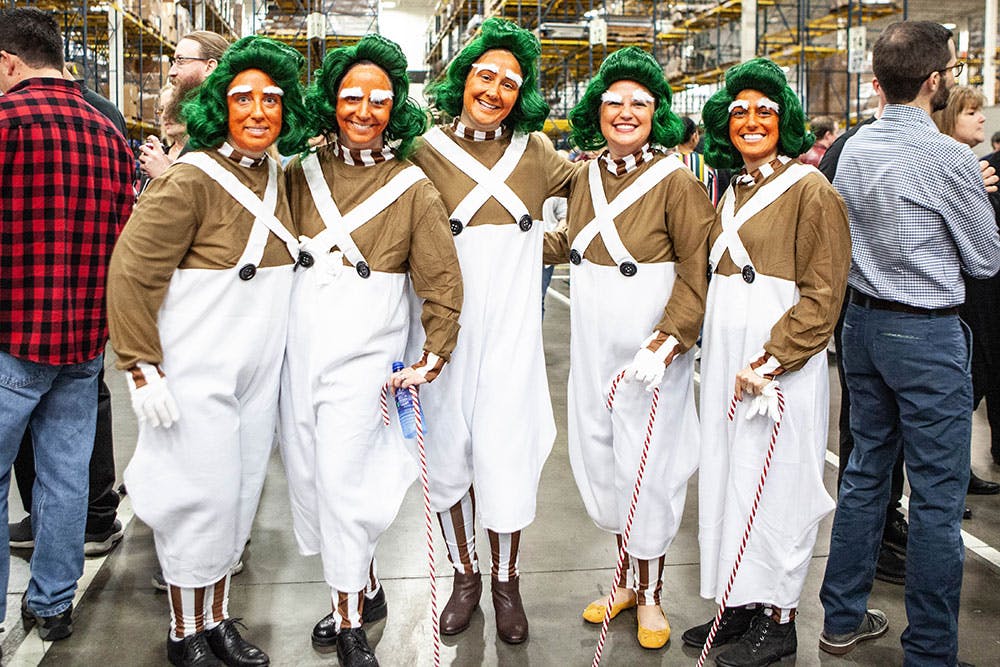 Merchandising Team as Oompa Loompas from Willy Wonka and the Chocolate Factory.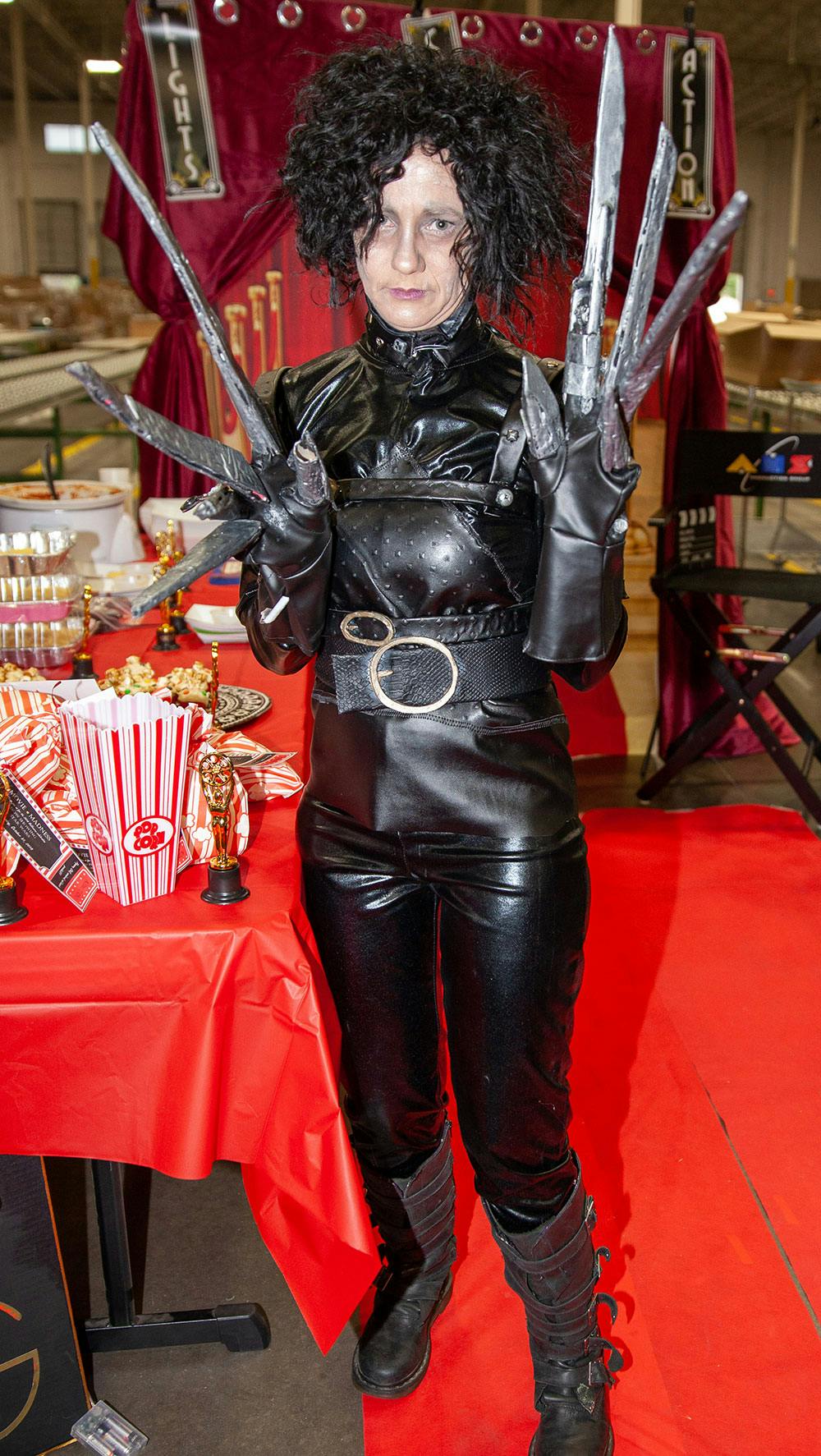 Unsurprisingly, Edward Scissorhands was everyone's first choice to cut the cornbread.
Early on, it was clear that more than a few tough decisions would have to be made by our trusty panel of black-robed judges, who are our vendors in disguise. (We basically consider them the Supreme Court of Stew.) After much deliberation, there was a three-way tie for Best Team Costume, a first in Chili Cook-Off history: Our Marketing team (Clue), our Employee Resources/Asset Protection/Legal team (The Greatest Showman), and our Distribution Center Inventory Control & System Planning team (Loteria Bingo)! (There was also a three-way tie for Best Booth between Willy Wonka's Chocolate Factory, Loteria Bingo, and The Greatest Showman's Circus tent!)

Our esteemed panel of chili judges.

Three-way tie for Best Team Costume between The Greatest Showman, Clue, and Loteria Bingo.
Another Cook-Off first was the introduction of a new category—best non-traditional chili. This award was given to John Siegfried of our Distribution Center for his much-buzzed-about seafood chili. But the true crowning glory comes with the award for Best Traditional Chili. Again, to our surprise, we witnessed yet another Chili Cook-Off first: Blakely Haney, a newcomer to TCS only two months ago, bested the other veteran chili chefs and emerged victorious! Some might have said it was beginner's luck that brought her the win, but we all knew that Blakely's delicate balance of spices made her chili hard to beat!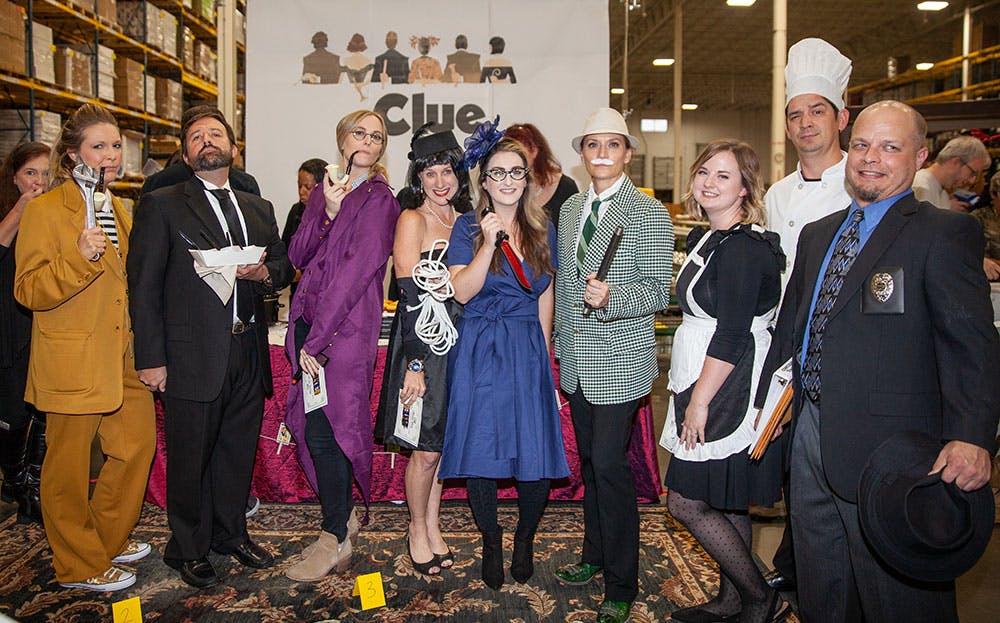 It was the "Clue" team, in the Distribution Center, with the chili ladle…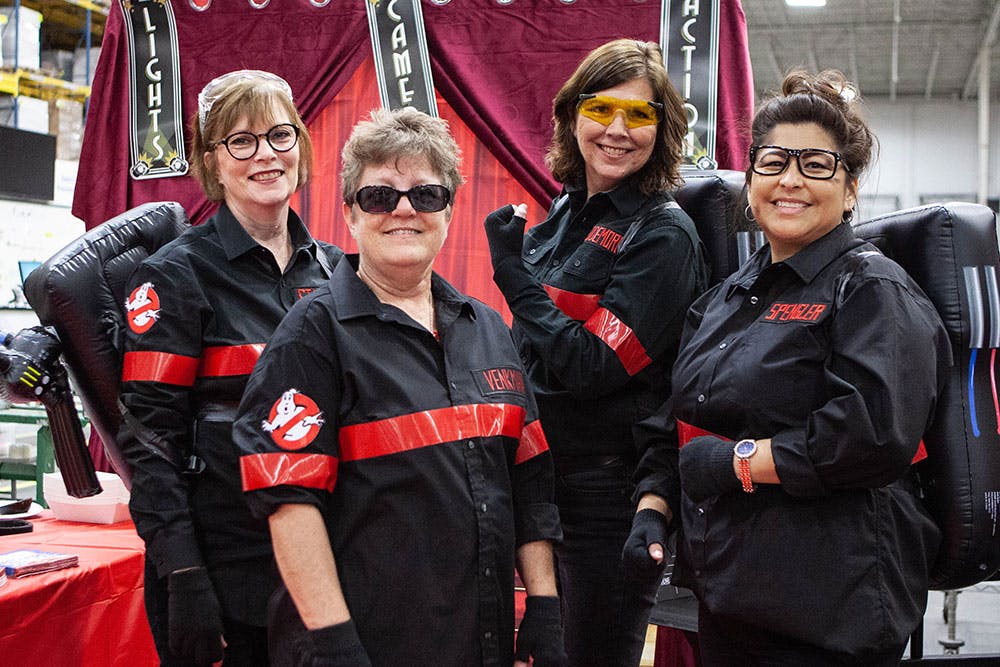 Two pieces of advice: 1. Don't cross the streams. 2. Eat the Ghostbusters' delicious chili.
With so many amazing booths, costumes, and tasty treats to celebrate its 25th anniversary, this year's Chili Cook-Off made for quite a memorable event. Congratulations to all our winners on a job well-done and may each year's Cook-Off be even more fun than the last!