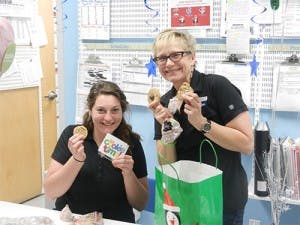 This holiday season, each of our stores had an opportunity to fundraise for Cookies for Kids' Cancer, a national nonprofit organization committed to raising funds for research to develop new, improved treatments for pediatric cancer – the #1 disease killer of children in the U.S. They provide inspiration and support for individuals, businesses and organizations to raise funds by hosting bake sales and cookie swaps.
Our stores organized the most amazing, creative and of course delicious bake sales and cookie swaps to support this great organization! As an added bonus to what was raised through our cookie events, our vendor OXO matched $1 for $1 what our employees raised via our bake sales. Brownie Brittle, a crunch brownie snack, also donated $1 for every cookie swapped! With their help, we were able to donate more than $27,000 to Cookies for Kids' Cancer.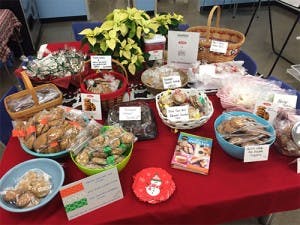 Our employees couldn't help but get involved after reading some of the stories of children affected by pediatric cancer – like Cole. Cole is an aspiring young chef who was diagnosed with Stage IV Neuroblastoma in 2009. He has faced countless months of treatments, surgeries and hospital stays. In these five years, Cole's family has left their home in Indiana more than 60 times for treatment at Memorial Sloan Kettering Cancer Center in New York City. They now search for new Phase I clinical trials to keep his cancer at bay. Cole has dreams of opening his own seafood restaurant on the Florida coast. His mom says he makes a mean crab cake! Donations to Cookies for Kids' Cancer provide funding for research grants to develop new, more effective treatments for kids like Cole.
Thank you to our amazing and very talented employees, who baked and purchased cookies to support this wonderful organization!