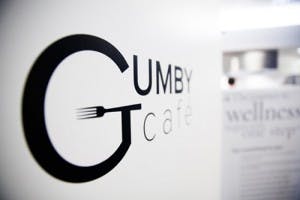 When you eat better, you feel better – which is why Kip, our CEO is passionately committed to making sure our employees have better and healthier food choices conveniently available to them.
Kip recently shared some great news with our company that our on-site cafeteria, the Gumby Café, would start serving even healthier options, with more locally-sourced ingredients, a better salad bar, fresh fish brought in every day and more! We all loved the Gumby Café before – but now, with even higher-quality food, lean proteins cooked to order, and more organic fruits and veggies – eating right has never been tastier – and easier!
We appreciate that the company subsidizes about half of the costs of these wonderfully healthy options to keep it affordable for employees.
We just love that Greg H., one of our Distribution Center employees, shared that because of the new focus on healthy eating at the Gumby Café, he's now eating healthier at home as well – watch his video to hear more!