Life is full of many different kinds of change. Whether big (marriages, new jobs, children) or small (new haircuts, new clothes, new laundry hampers), change is an inevitable and necessary part of life, and that goes for businesses as well as individuals. As we approached our 40th birthday, we at The Container Store began thinking about both our past and our future and realized we were at somewhat of a crossroads in our business life. But instead of buying a sports car—which, admittedly, would have been pretty cool—we decided to explore more of a personal transformation. The time was right to re-think our customers' in-store shopping experience and explore a newer, fresher approach.
Once we'd decided to shake things up a bit, we dove headfirst into research. The goal was to not only find out what our customers wanted, but also what our employees wanted; after all, you can't claim to be an employee-first company if you completely ignore your employees ideas! After countless hours of brainstorming, discussions, market research, and testing the latest developments in customer service-focused technology, we got to work turning those dreams into a reality with the help of a prominent design firm. Since our Northwest Highway Store has traditionally functioned as our flagship store, we decided it would be the perfect testing ground. And six months from when we first started work on the store, we opened the doors to a completely new customer experience – all without ever closing the store.
We knew that for many of our customers, getting started on a new organization project could be an overwhelming experience—particularly when they're surrounded by thousands of products—so one of our main priorities was to update the overall "feel" of the store. To accomplish this goal, we addressed each department, making it more inviting. We implemented sitting areas to give both customers and employees a comfortable spot to discuss their storage solutions. We also updated many of the lighting fixtures and flooring for a warmer, more modern look. These changes help put our customers at ease the moment they enter the front door, and as a result, our employees have a more fun and exciting atmosphere in which to serve them.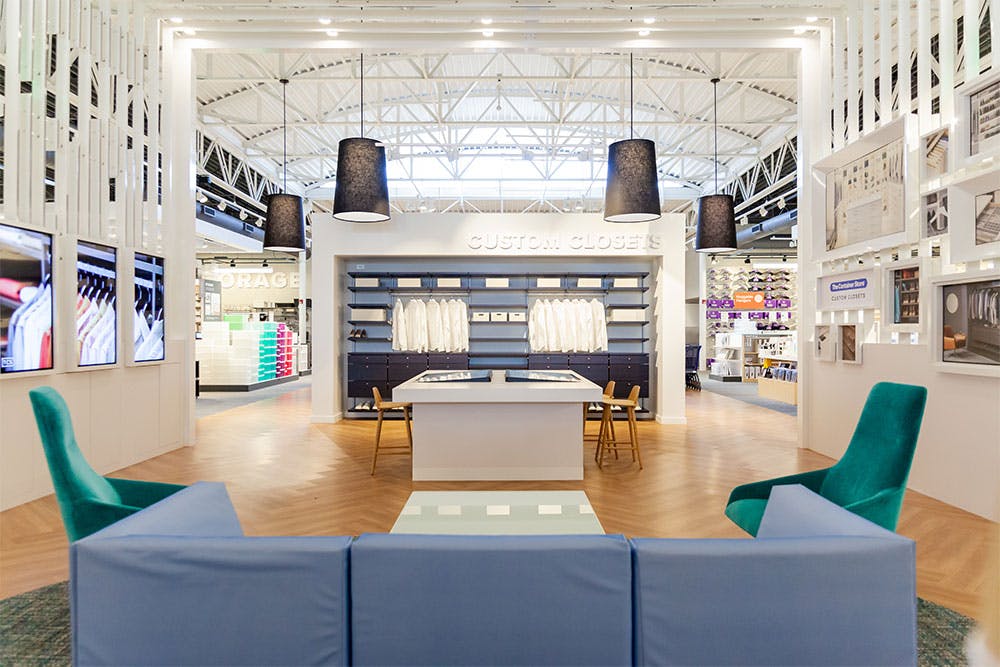 Our new and improved Custom Closets department.
We also changed the layout of the store, opening it up by lowering shelving fixtures and offering solution-based product displays, resulting in a more spacious "flow" from one area to another. The new product displays also allow our customers to find and compare products more easily in order to make the purchase that works best for their particular needs.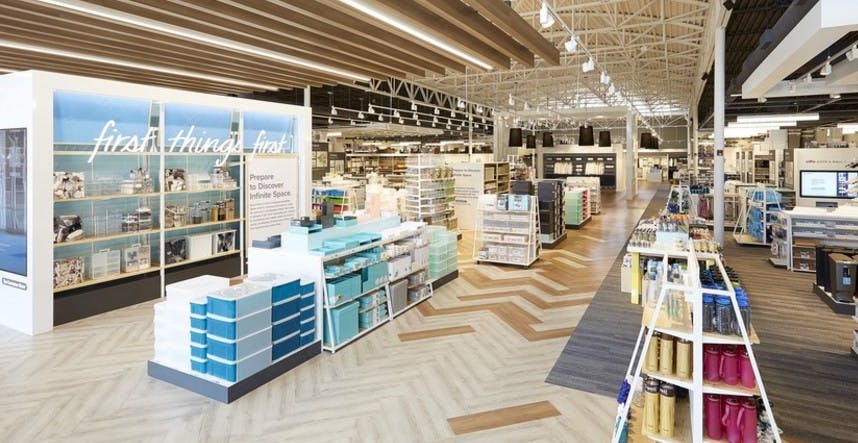 Finally, we also introduced a number of inspirational digital displays and interactive touchscreens throughout the store. This gives both our customers and employees another way to search through our products and view demonstration videos. It also allows us to combine the convenience of the online shopping experience with the more personal customer service our store locations are famous for.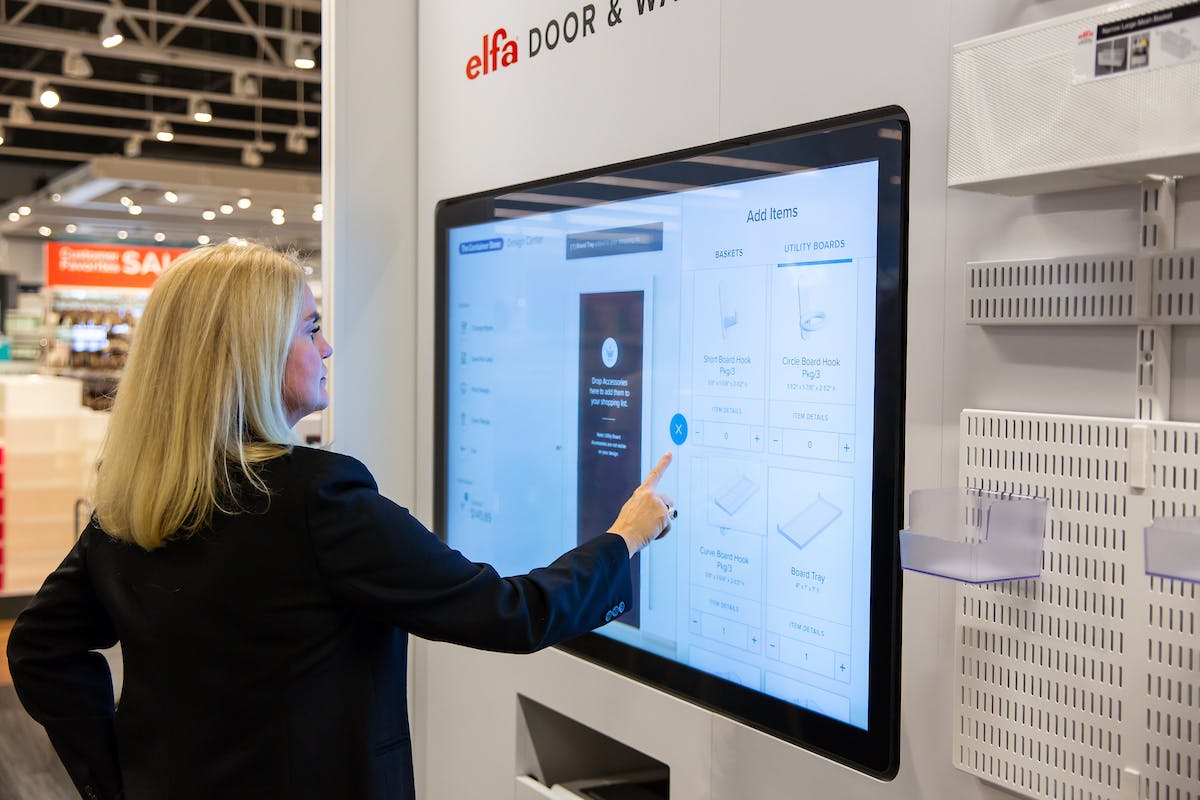 One of the many new touchscreens in our Northwest Highway store.
Once this new Next-Generation Store was ready to go, we decided to host a special shopping event to introduce it to the public. We partnered with local non-profit Design Industries Foundation Fighting AIDS (or DIFFA/Dallas) for this event, and we donated 10% of that evening's sales to their organization. Drinks and hors d'oeuvres were served, and it was a fun opportunity for us to show off our "store of the future." We also held a separate shopping event for our employees, and 10% of those proceeds were donated to our Employee First Fund.
You can see photos from our shopping events below: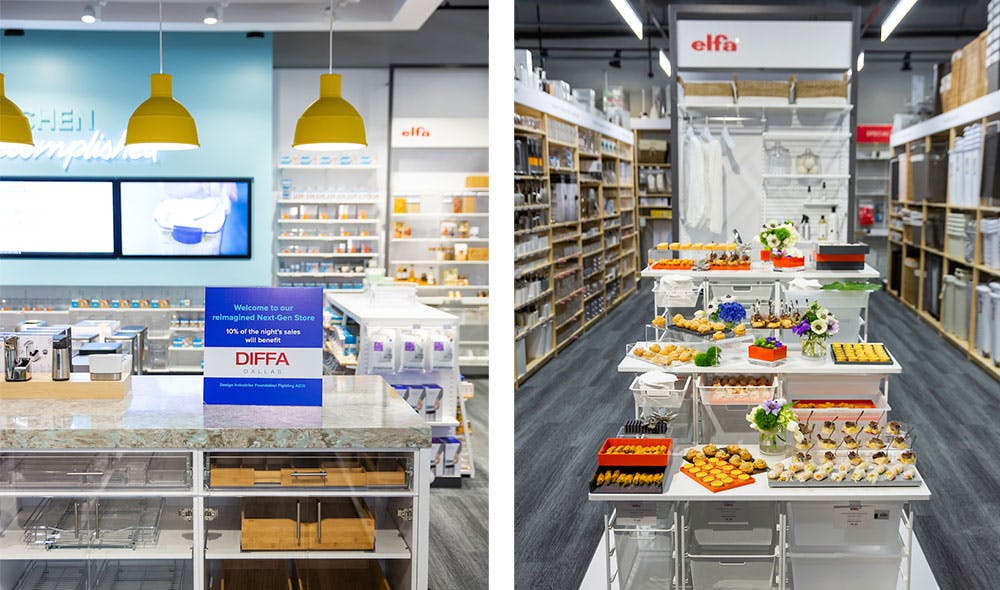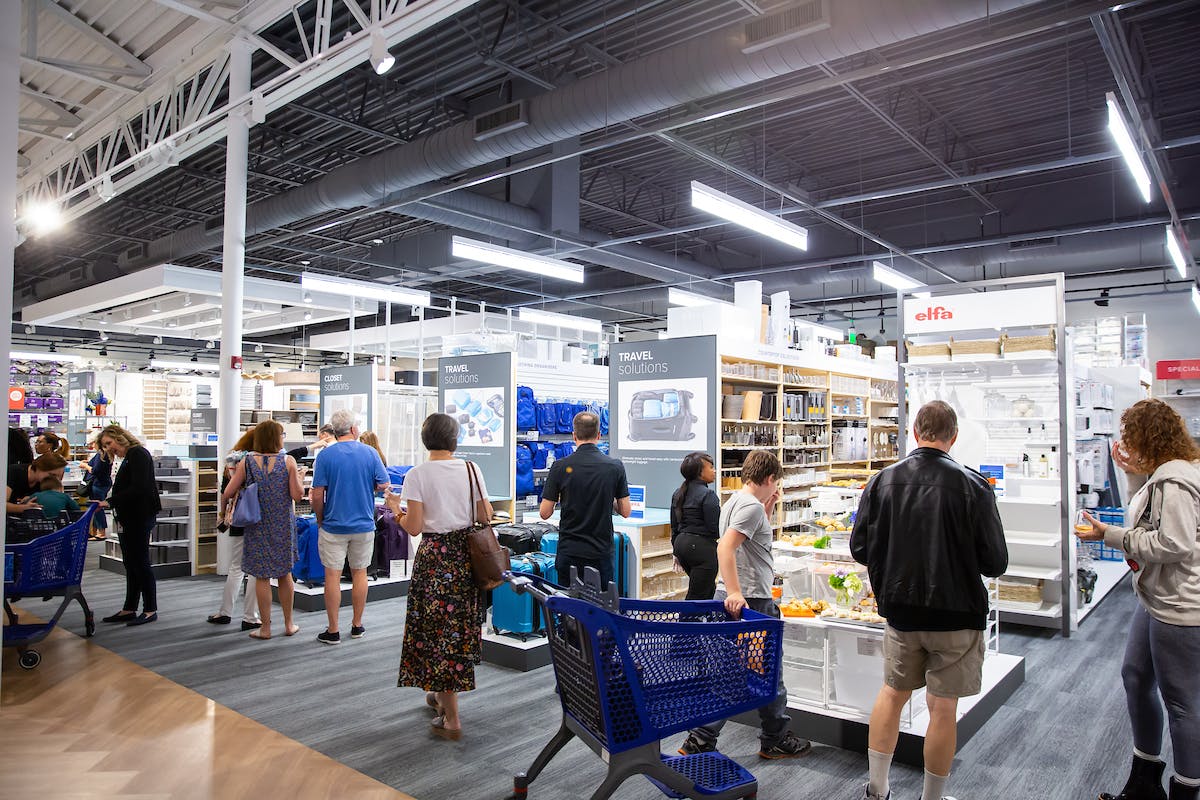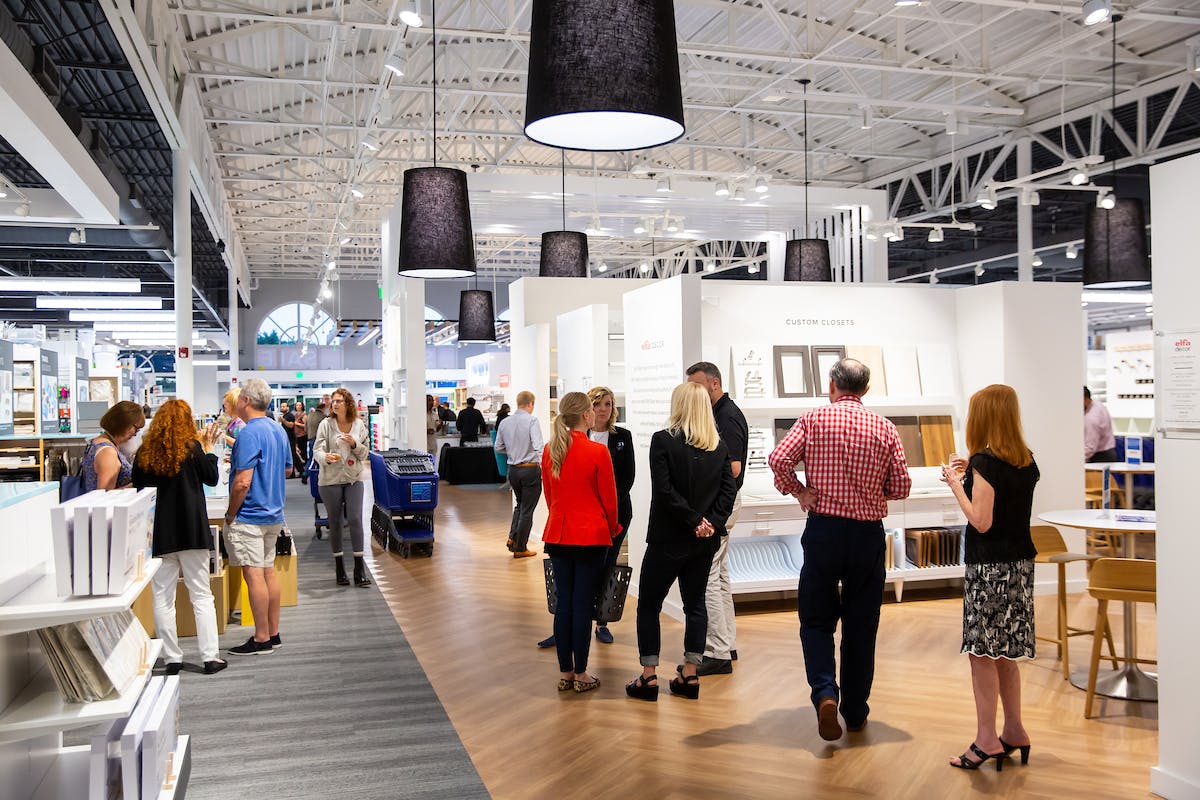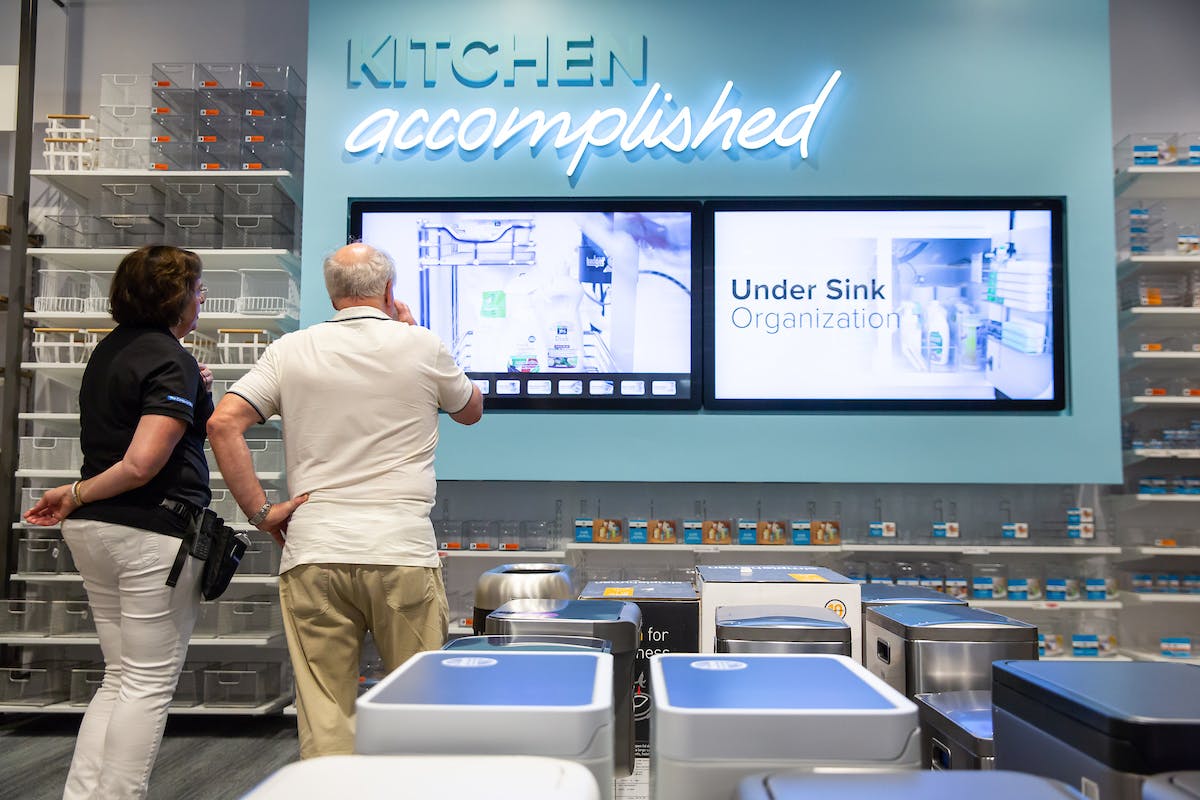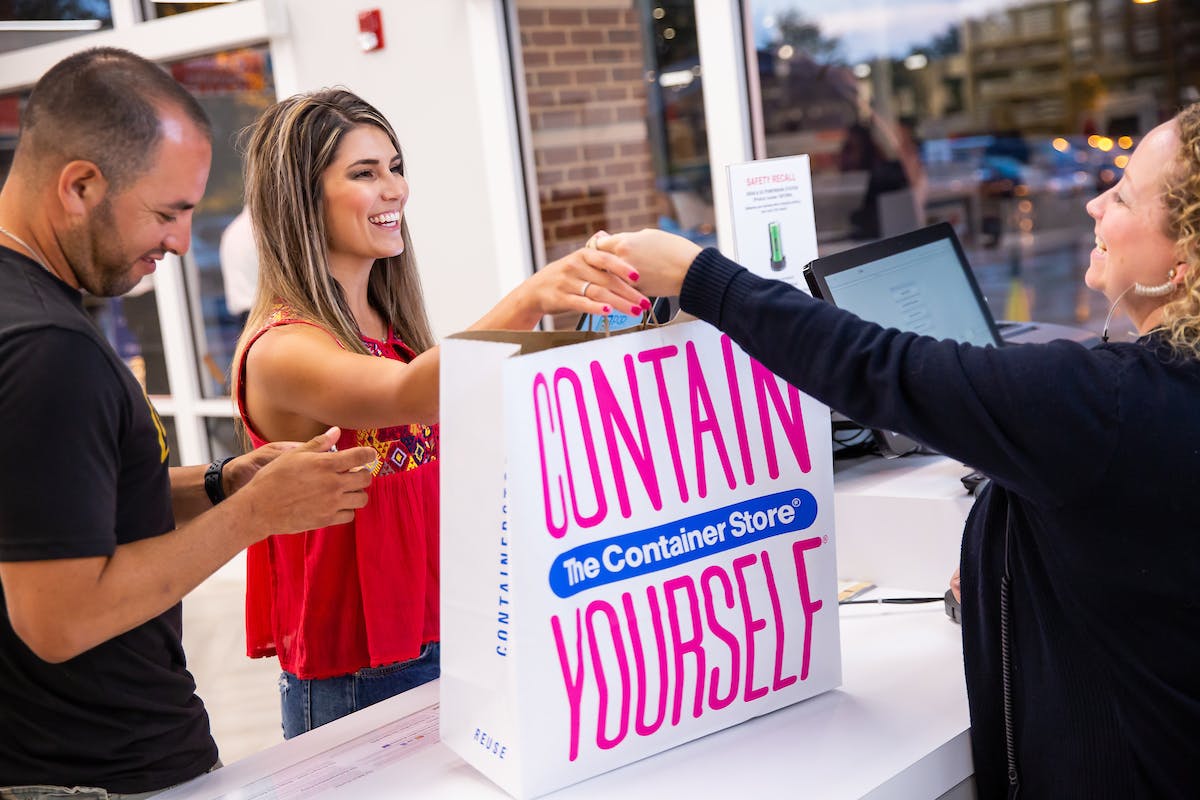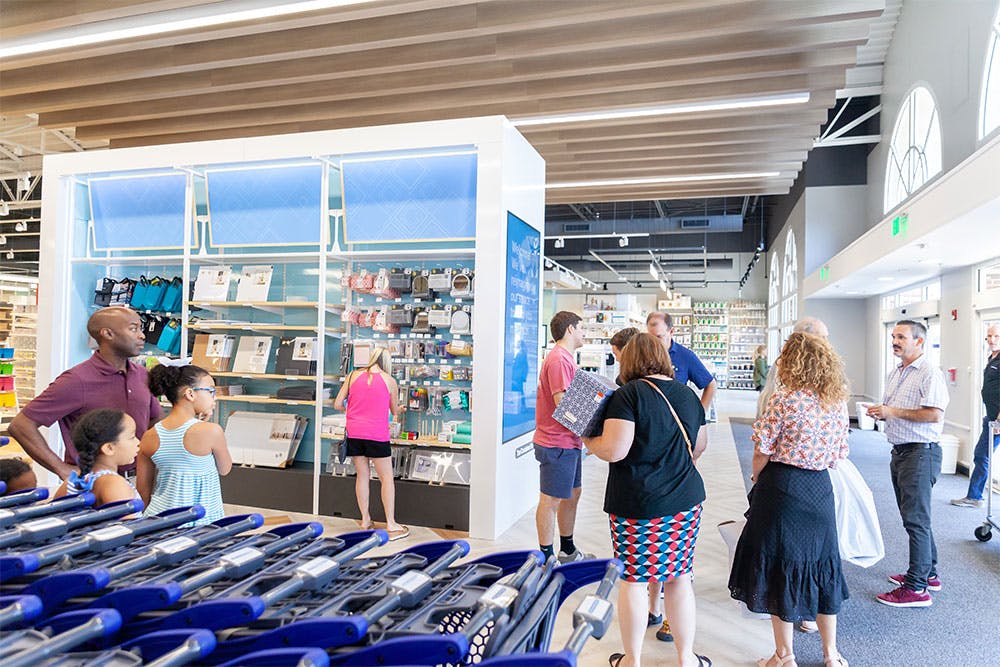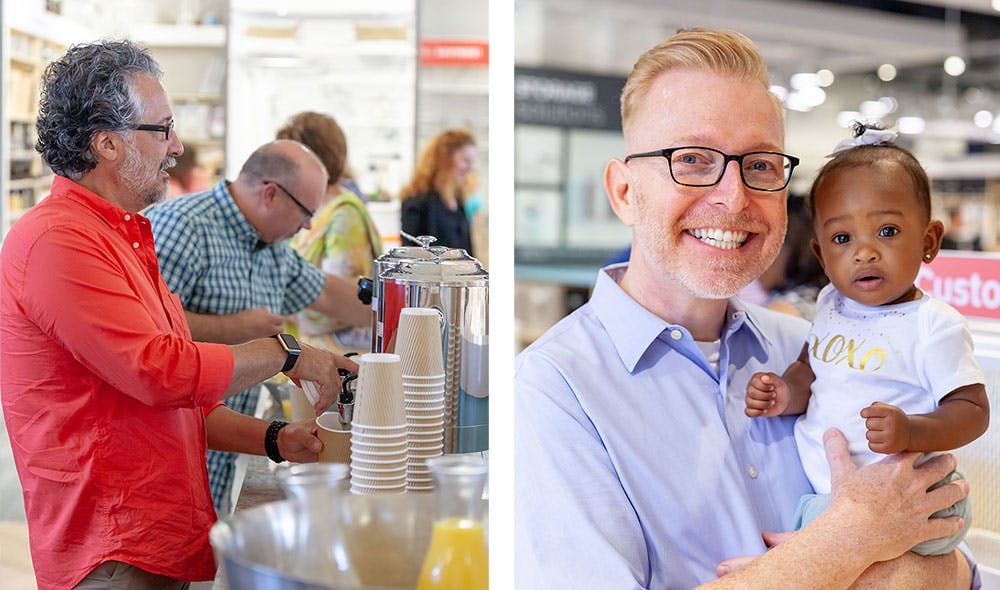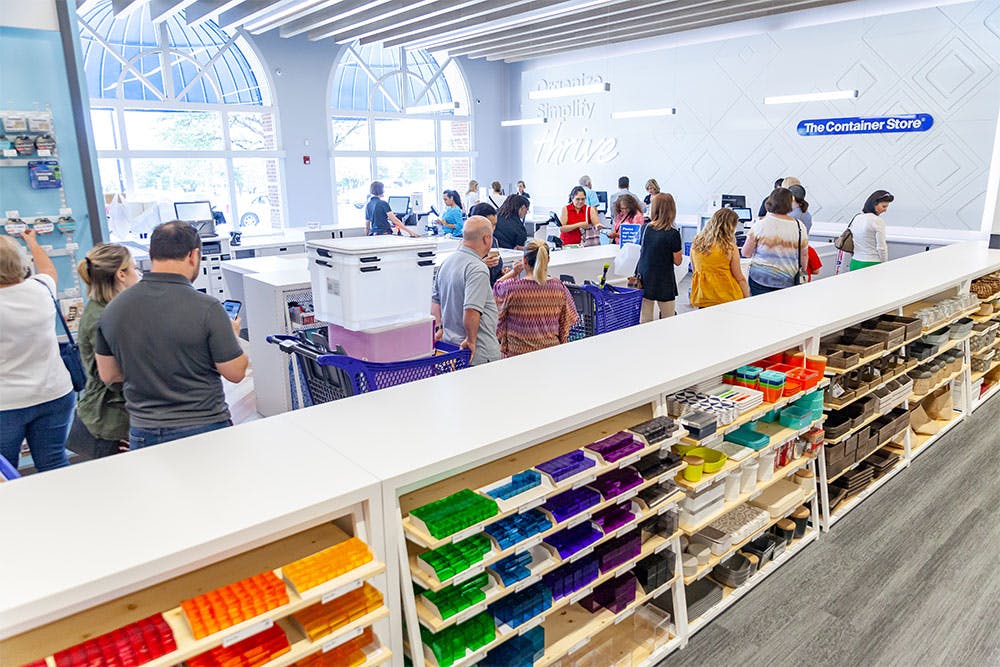 The response from our customers and employees to our Next-Gen Store has been overwhelmingly positive. And we're excited to test this concept and see where the future takes us!