"There are two things in life for which we are never truly prepared: twins." – Josh Billings
Last year, Kenneth Deal accompanied his wife Leigh to what they thought would be a routine pregnancy checkup. Having gone through this process once before while pregnant with their now three-year-old daughter, Norah, they didn't expect anything out of the ordinary until the appointment started stretching a bit longer than usual. "After what seemed like an exorbitant amount of time checking the heartbeat, we were offered a free sonogram," says Kenneth. "I thought 'wow, how generous!' Both of us were all smiles when our provider said, 'here's your baby,' but when she said '…and here's your OTHER baby!' my jaw literally dropped."
While Leigh (also an employee of The Container Store) had an initial reaction that was more joyful, Kenneth's mind immediately began racing. "My first thought was, 'we JUST bought a new car!'" he continues. "'How am I ever going to get the twins AND my toddler into the car! I'll have to return it!"
As the General Manager of The Container Store's Southlake, TX location, Kenneth knew the twins would be due during the busiest time of year for our stores, so this thought added even more stress. Luckily, his team stepped in to support him every step of the way and assured him that the store would be in good hands while he was on paternity leave.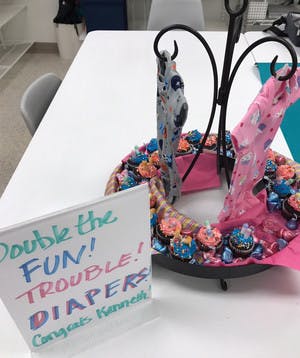 The Southlake team congratulates Kenneth on the joyous news.
When little Collin and Myra arrived that December, the Southlake team took care of everything just as they'd promised, so Kenneth could fully focus on fatherhood. Some coworkers brought the family home-cooked meals, and a couple of Leigh's colleagues even spent the night to help care for the twins. "They were such great helpers," says Leigh. "It was so nice to actually get some much-needed sleep!"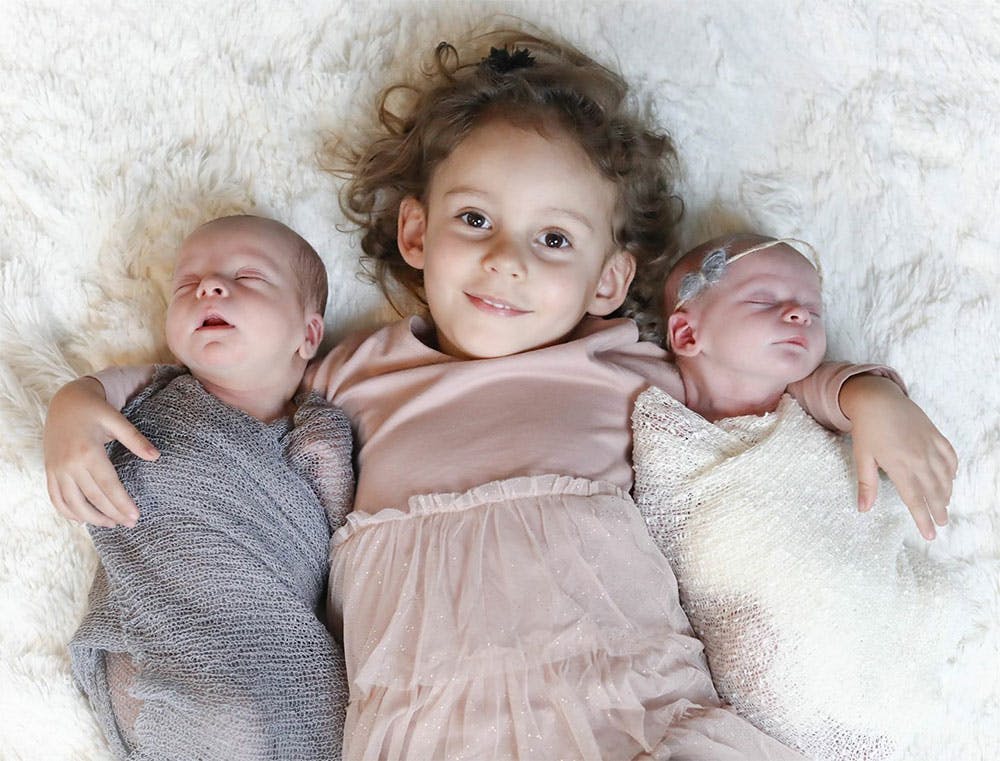 Norah cradles her new brother and sister.
And the need for sleep was even greater than what would be expected with the birth of twins as the Deal family also encountered a number of other frightening and stressful issues within those first few weeks. First, both twins had to visit the emergency room for illnesses at different times. Not long after that, Leigh herself had to undergo emergency gallbladder surgery. Then, the family had to evacuate their home one night at 3 am when a neighboring house caught fire. And just a few days later, Kenneth's car was rear-ended by another driver. What must have seemed like an endlessly-exhausting endurance test weighed heavily on the family during this time, but through it all the store employees rallied behind Kenneth to offer support whenever he needed it.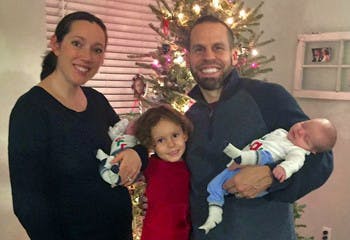 The Deal family enjoying a quieter, more peaceful moment last Christmas.
Now with those illnesses and hardships behind them, Kenneth and Leigh are resting a little easier, if not exactly easy. Raising three kids is never a piece of cake, but they're incredibly grateful to have their fellow Container Store employees helping them along in their journey. "After 22 years at The Container Store, I've learned one quality remains true: we only hire GREAT people," Kenneth says happily. "When you do that, you not only work with those who are the best at their craft, but you also get to elevate each other along the way. You could write an entire book about the many ways the Southlake team has supported each other over the years, but I'll save the rest of those stories for another day!"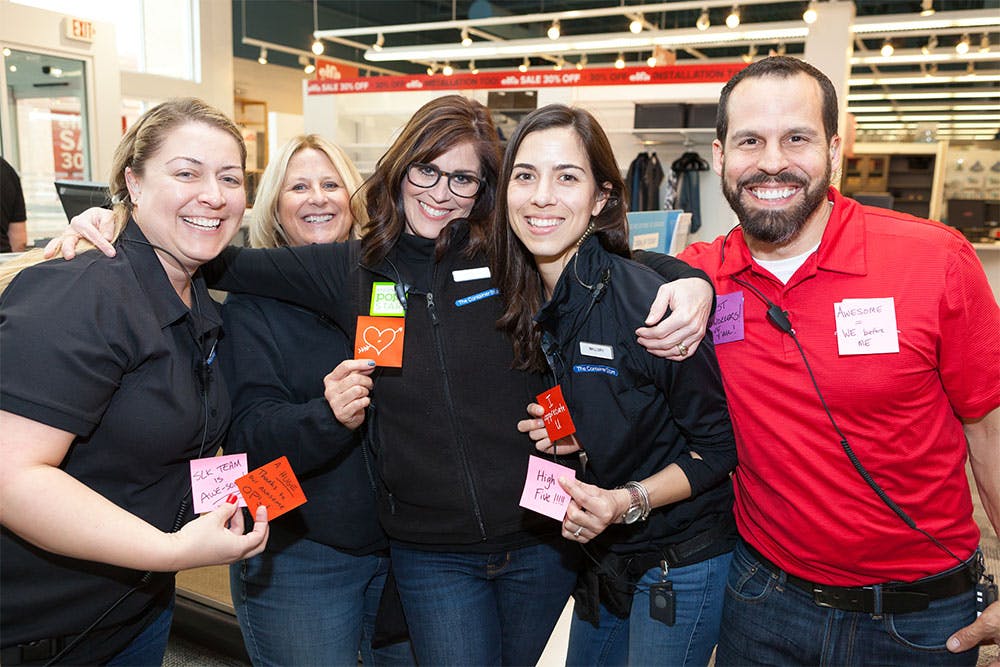 Kenneth celebrates "We Love Our Employees Day" with his fellow Southlake team members.