When Shelby began working for The Container Store's Customer Solutions Department in 2013, she had no idea how much her family would grow over the next few years. Beginning her career as a phone agent and then later transitioning to TCS Closets design and workforce planning, she quickly became an integral part of the team and a favorite amongst her coworkers. "I never could have imaged the friendships I would develop over the years," she says. "The people I work with are my second family."
One of the most important functions of a family is as a support system, and Shelby learned this first-hand as she and her husband began the process of adopting a child in December 2016. Adoption is often a long and difficult journey with tremendous emotional ups and downs, but luckily she had both her biological family and her work family behind her. Her adoption agency also provided necessary encouragement, always saying "It's not if you become parents, but when."
"There are a lot of emotional challenges," Shelby adds. "Adoption is kind of like online dating – it's hard not to take things personally when you are being selected—or not—based on your background, beliefs, etc." An avowed canine-lover, Shelby and her husband have long taken in rescued boxers from animal shelters, but she was afraid some people might not find that to be a desirable environment for a newborn baby.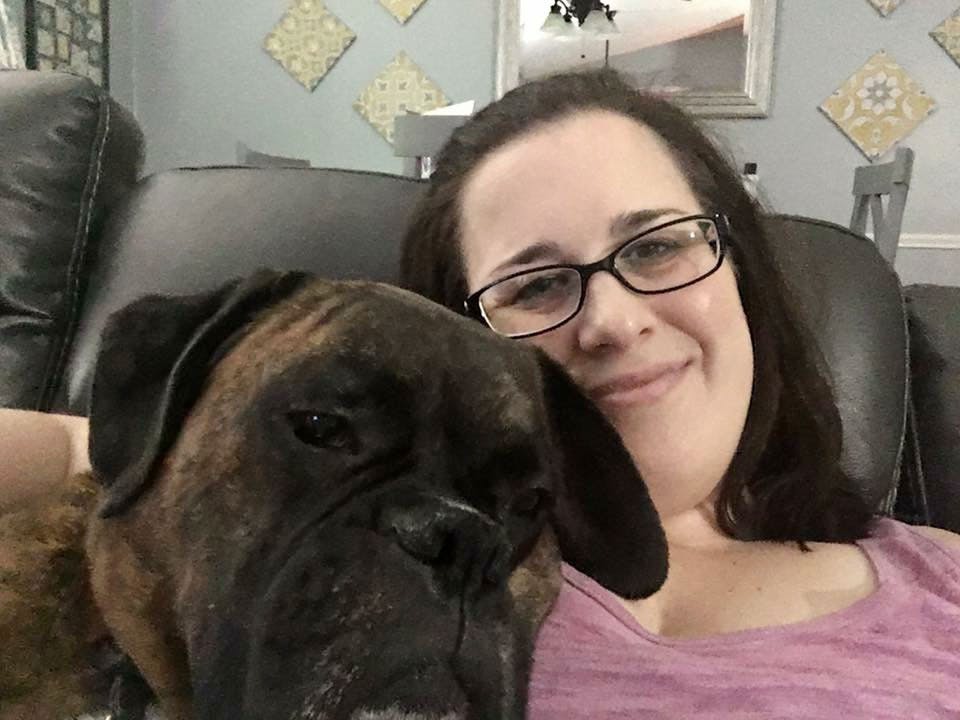 Shelby and one of her beloved rescue boxers.
Luckily, all her patience and persistence paid off when she found out that she and her husband had been selected by a birth mother to become the adopted parents for her child. Shelby was also particularly pleased to find out that one of the reasons she was chosen was BECAUSE of her love of dogs! "The birth parents just felt like we were a loving couple because of the boxers, and that's the type of home they wanted their child to grow up in," she says. The baby boy's name will be Liam, and Shelby will be meeting him soon!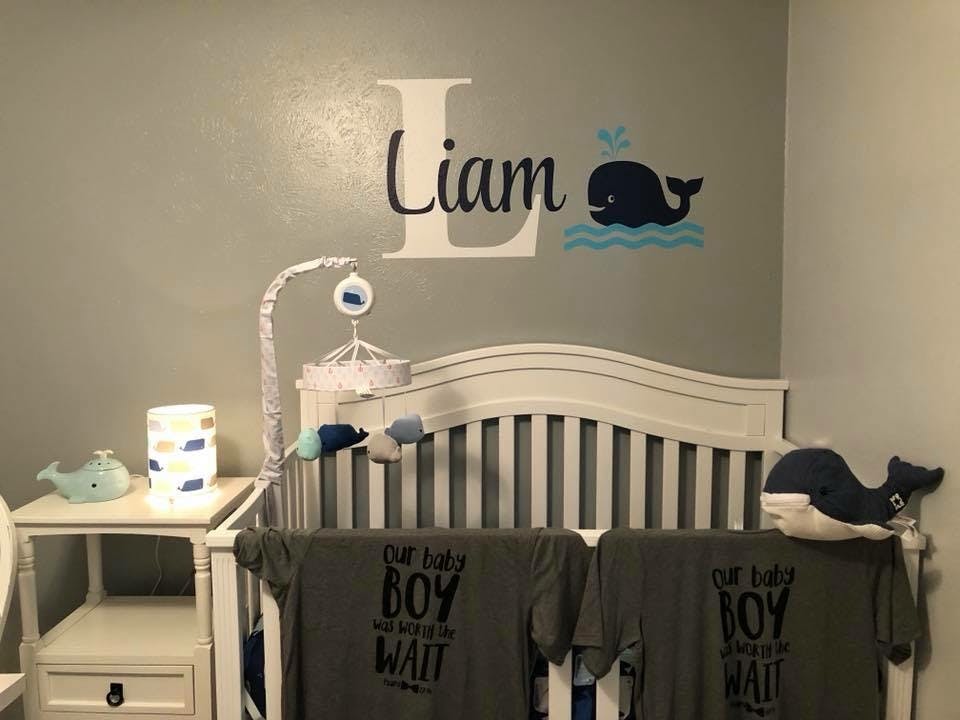 Baby Liams' room, ready and waitin for him!
Of course, Shelby's colleagues in the Customer Solutions Department were overjoyed and threw her a big baby shower to prepare her for her new role as a mom. She's also planning to take advantage of The Container Store's new Adoption & Surrogacy Assistance Benefit for its employees, which reimburses employees taking part in these programs for up to $5,000 in expenses per child. "I've always been pretty open about our adoption process, not just because I want my friends and family to understand what Brandon and I are going through. With adoption, you need a support system, and my TCS coworkers have been an amazing support system with everything!"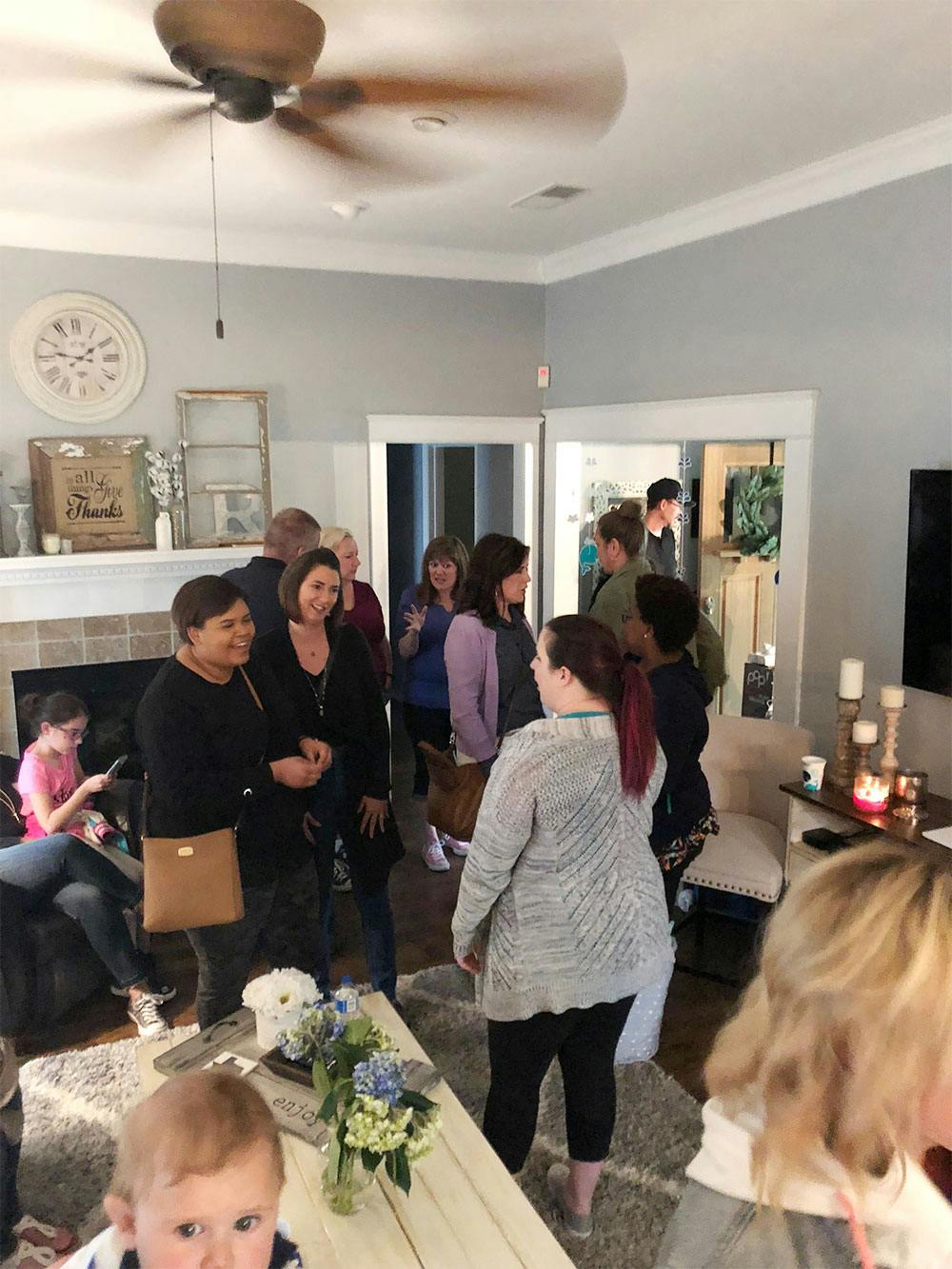 Shelby greets her TCS colleagues at her baby shower.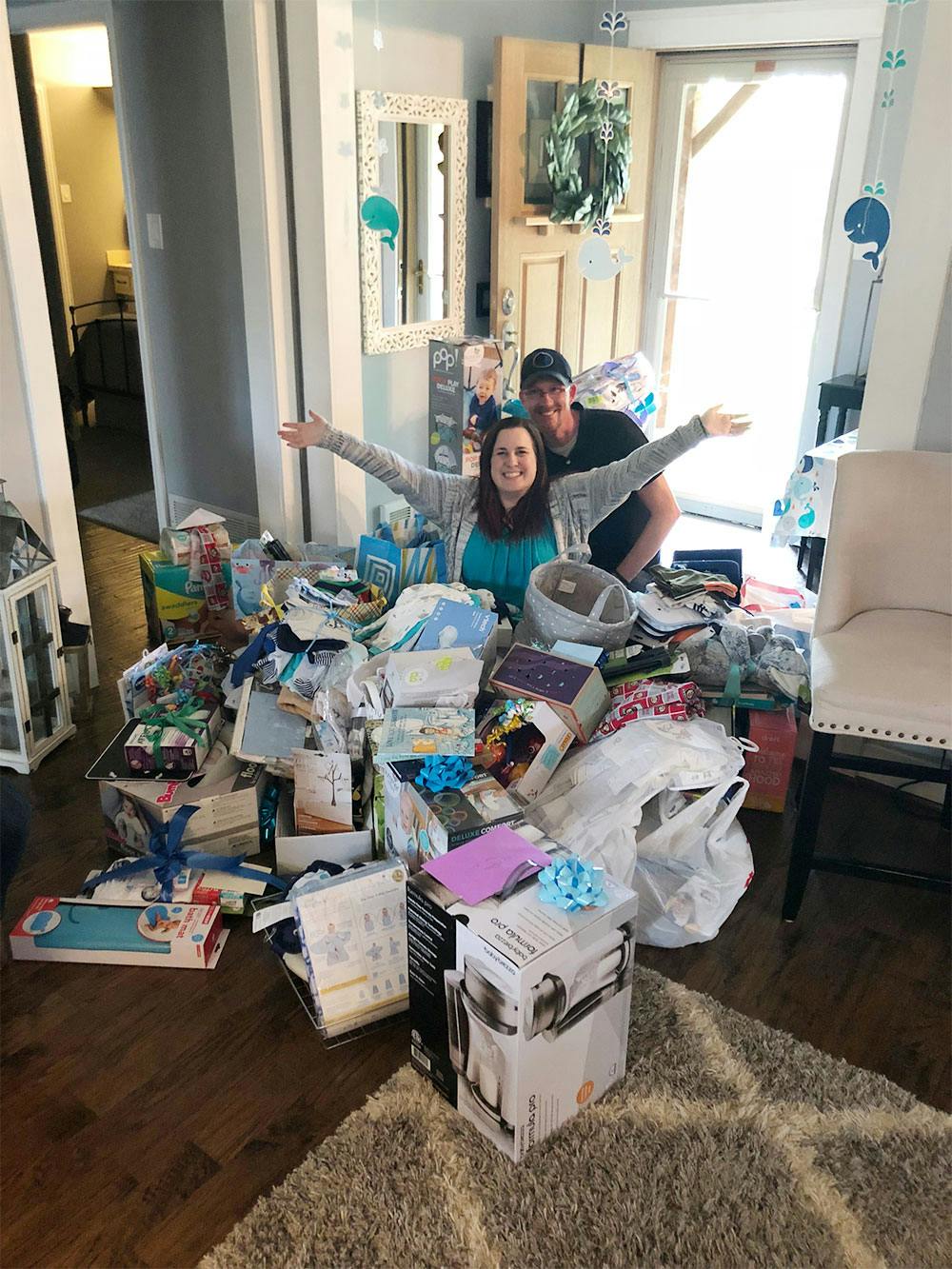 Shelby, her husband, and her haul from the baby shower.
As she prepares to meet little Liam for the first time, we want to wish Shelby a very Happy Mother's Day!