"The word 'romance' according to the dictionary, means excitement, adventure, and something extremely real. Romance should last a lifetime." - Billy Graham
When you have a passion for what you do, you have a love affair filled with excitement and energy for your career. That feeling becomes so great it is apparent to everyone who is around you. That is what Air of Excitement looks like at The Container Store. We are committed to each other's success and that kind of bond brings something magical to our stores. It's a bond we find irresistible, a feeling that is shared with our customers, vendors and community. Our culture is contagious and who doesn't want to feel more confident, elevate their level of talent and quite frankly, have more fun at work?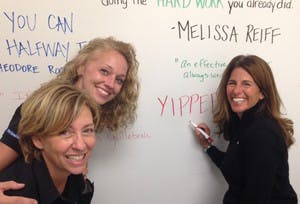 Imagine having an experience that transforms you from having a normal shopping experience to one that is filled with excitement and fulfillment. From walking through the front doors and being greeted by your smiling host to strolling around our brightly lit store finding yourself humming along with your favorite music while enjoying one of our many product demonstrations or dreaming of your brand new custom closet, you are confident that all that you need to complete your shopping list is at your fingertips.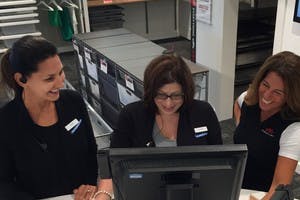 When I think about Air of Excitement I often giggle to myself that it is the "secret sauce" that makes The Container Store so special. At home my husband describes me as a "glass of champagne" (again another giggle escapes me) and how appropriate! Champagne is fun, bubbly and it makes you a little giddy - sounds a lot like The Container Store.
Working at The Container Store is like being in a new relationship every day. It makes you want to be a better person, to cause more joy and laughter, and have more engaging interactions. This single feeling is what keeps us all alive and falling in love with our jobs over and over again each day!