Akola Project is an amazing non-profit organization based in Dallas, Texas that gives life-changing opportunities to unskilled women – both in Africa and in Dallas – by teaching them a trade and employing them so they become self-sufficient providers for their families.
Our co-founder and Chairman, Kip Tindell, recently met the Founder and CEO of Akola Project, Brittany Merrill Underwood, and she shared her story with him…and of course The Container Store had to get involved in helping grow this incredible organization!
Brittany's Story
Brittany was a sophomore in college in 2004 and had the opportunity to spend time volunteering in Uganda. While there, she met Sarah—a Ugandan woman who was caring for 24 orphans in her home. Even after Brittany returned home to the United States, she couldn't shake the memory of the dozens of orphans on the floor of Sarah's home and knew she had to do something to help.
So, Brittany founded a non-profit with the goal of constructing an orphanage home for Sarah and the children. In a very short time, thanks to the generosity of donors, Brittany had the funds available to not only build the orphanage, but to drill over 20 water wells throughout the county. Upon graduating college in 2006, Brittany moved to Uganda with a small team to begin the work.
As the team traveled to different villages, they were amazed to find other women, just like Sarah, who cared for 10+ children in their homes. Like Sarah, they had a hope and vision for their families; they simply did not have the skill-set, income or confidence to provide for themselves. The construction of the orphanage home was a wonderful step in the right direction, but Brittany wanted to find a way to expand her reach.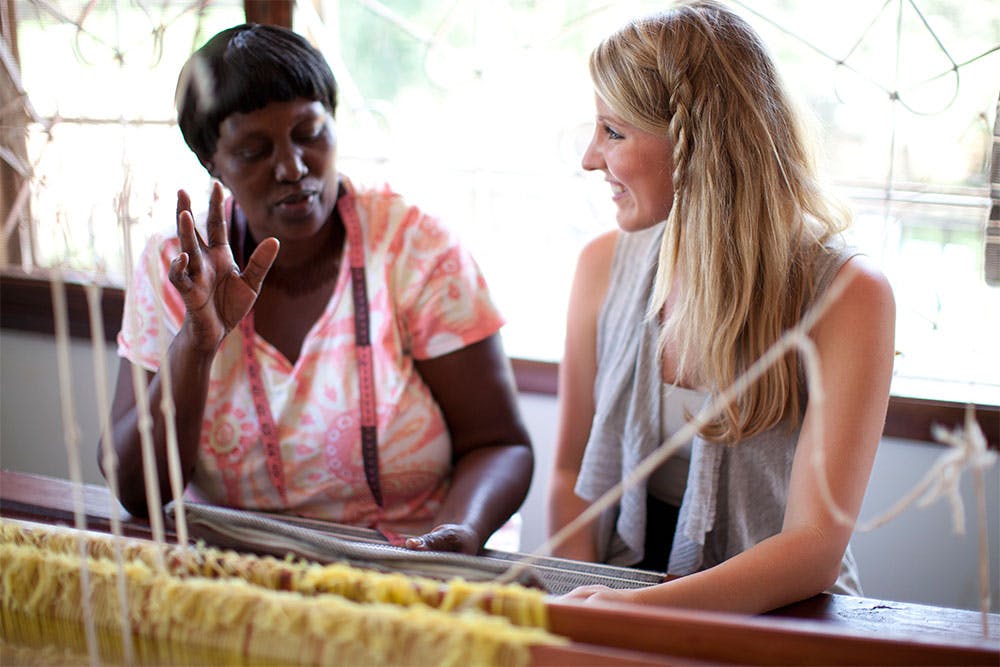 The stories of the women in Africa continue to inspire Brittany and Akola Project today
She had the realization that her organization could help thousands of children if it focused on training and employing women – guaranteeing them a monthly income and empowering them to be self-sufficient. In 2007, Brittany launched that new sustainable model to uplift women and children by teaching a small group of women to make beautiful handmade jewelry. The women named the organization "Akola", which means "she works" in their local dialect.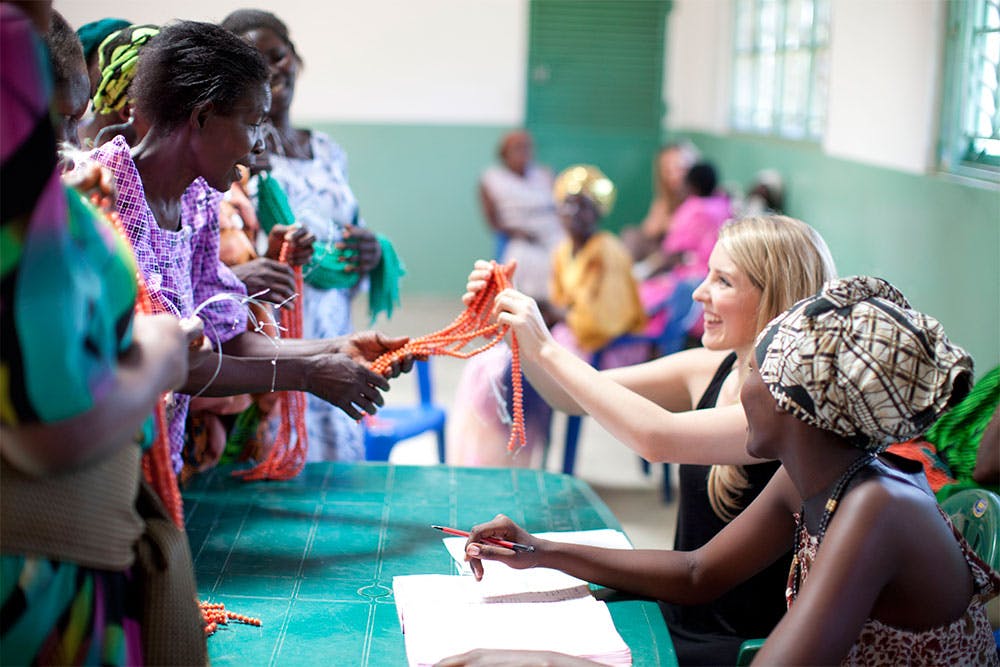 Brittany works with her team in Africa to create beautiful jewelry
Akola Project Today
The non-profit has been incredibly successful – Akola now has more than 400 retail partners in the US that offer its jewelry, and it's blossomed into a thriving social-business that empowers women across the globe. After Brittany decided to move back to the United States, she's continued to run the organization out of Dallas, where she now employs local Dallas-area women who live below the poverty line, who have been the victims of sex trafficking, or have been formerly incarcerated. These women are trained to make jewelry, run the distribution center and manage Akola's new Flagship Store in the Deep Ellum neighborhood of Dallas.
They're women like Annette. A recovering addict, Annette has benefitted greatly from Akola's training in customer service, computer literacy, and communication skills. When describing her work, Annette shared, "I love that my job at Akola has transformed and empowered my life just like it has transformed and empowered the lives of the women in Uganda and Dallas." Through Akola, Annette has found the courage to pursue her dream of becoming a Substance Abuse Counselor.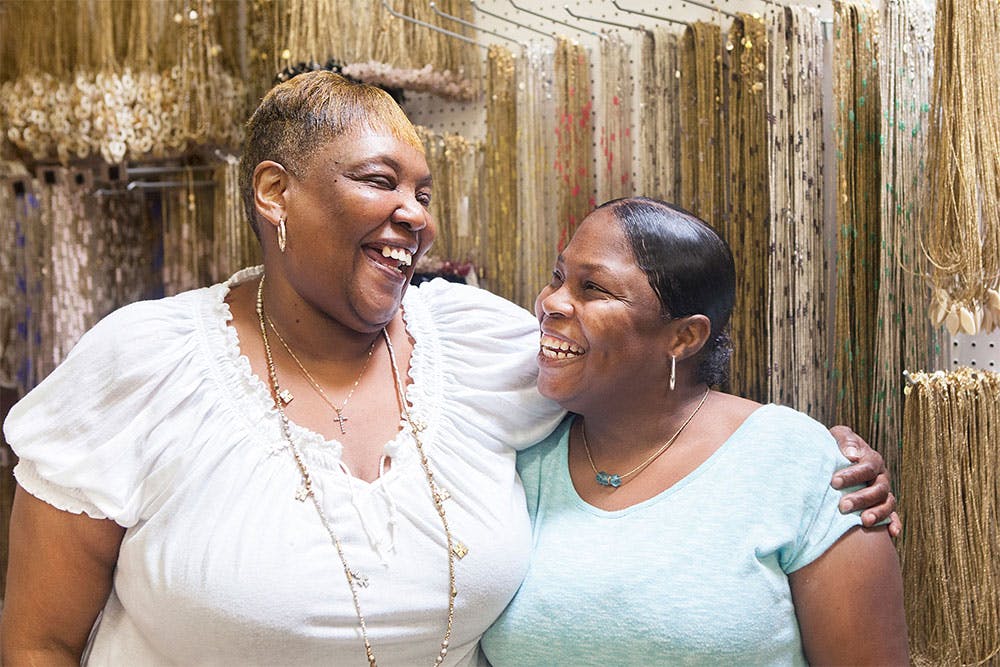 Annette hugs her colleague in their warehouse
Akola Project is launching a campaign called Hope not Hate in which they will be placing jars at locations across North Texas, and asking people to write down their #OneHope for the community and place it in the jar. Akola will then be sharing these responses across their social media platforms including Twitter and Facebook using the hashtags #HopeNotHate, #OneHopeOneDallas and #Akola. Here at The Container Store, we share Akola's commitment to hope and we're grateful to be able to contribute some of our favorite jars to this campaign. Look for this movement to start August 3rd!
Helping to Organize Akola's Office and Distribution Center
When Akola told us that they were struggling with how to organize their office and distribution center to best meet their needs, we knew we were the perfect partner to help them sort this out!
They shared that their warehouse was a bit of a mess, and that the majority of the information about their inventory resided in the memories of the employees, vs. in a computer system. Our Distribution Center Operations Analyst Timberey Meeks volunteered her time to help Akola set up an efficient and organized warehouse for its beautiful necklaces – and really worked alongside the Akola employees to ensure the warehouse space functioned like they need it to.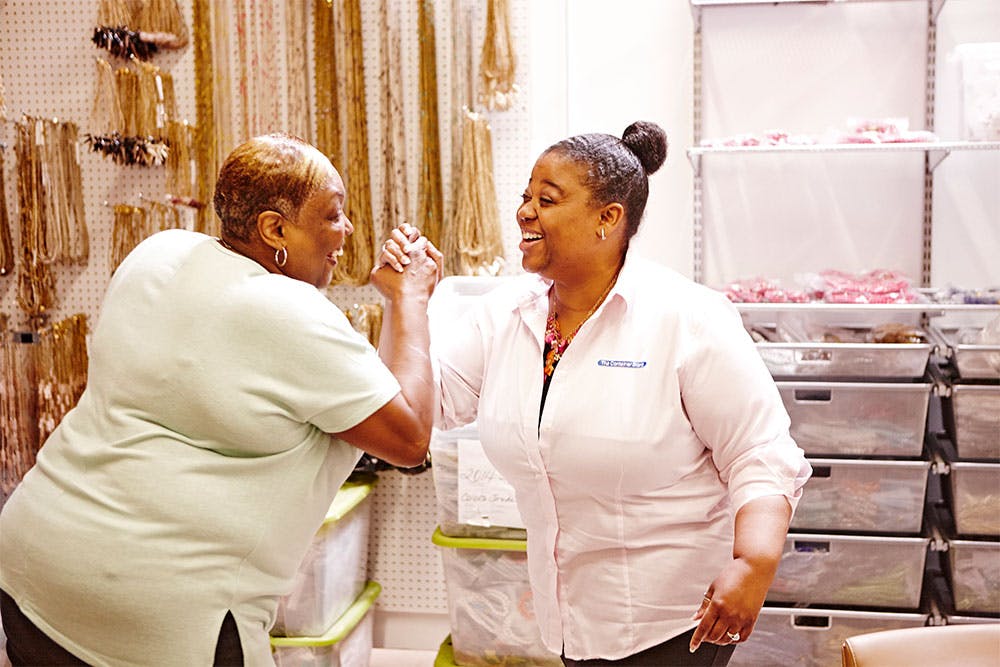 Timberey and Annette celebrating in the brand-new, organized distribution center
In addition, our Contained Home Organizer Alison Thompson helped design and style Akola's offices with our beautiful elfa shelving, open canvas bins and large tint stacking drawers so that they're now completely set up for success!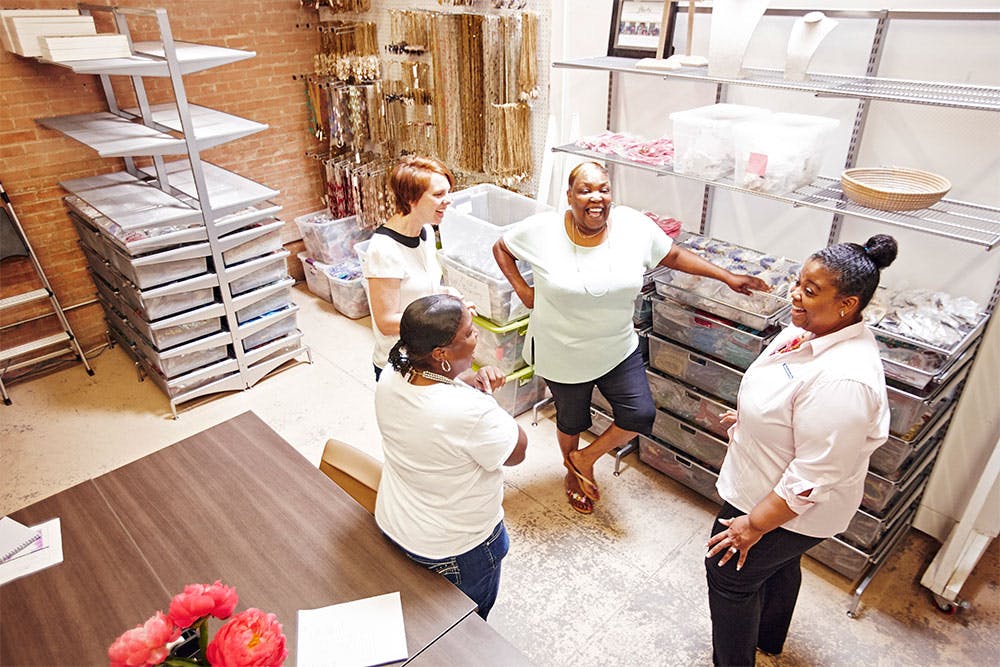 Timberey and Alison talk with members of the Akola Team in front of their new elfa shelving
Read more about Akola Project's space makeover and see the before and after photos on our lifestyle blog, Container Stories.