The year was 1960. In the United States, Nixon and Kennedy went head-to-head in a historic presidential race; Alfred Hitchcock's Psycho was terrifying movie-goers across the country; Don Draper was leading Sterling Cooper's creative team through one memorable advertising campaign after another. (OK, that last one might be fictional.)
That same year, Gene Hurwitt bought a small plastics factory in Sausalito, California. After spending the previous decades in the fur cleaning business he was desperate for a change of pace, and he ended up channeling his passion for modernist design into creating simple, functional, and attractive household products. Thus, the AMAC Plastic Products Corporation was born! Transparent plastic storage boxes were actually a relatively rare sight in those days, but Hurwitt began by using a strong, crystal-clear polystyrene to create small, inexpensive boxes for the pharmaceutical industry. From there he kept on innovating and expanding his product line, creating a line of storage boxes in a variety of sizes and a dazzling rainbow of bright colors.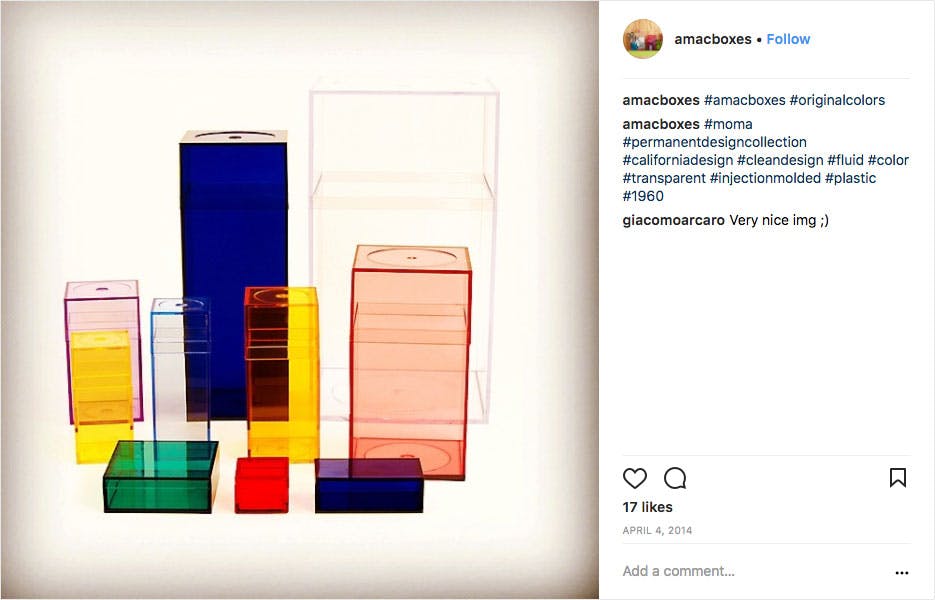 By the mid '60s, AMAC boxes were such a big hit (both commercially and aesthetically) that they were added to the Museum of Modern Art's permanent collection. Not long afterward, pop artist Andy Warhol used them to create his work "Portrait of the Artists 17." AMAC boxes have been featured as props in iconic films such as On Her Majesty's Secret Service, Blade Runner, and Spider-Man, and they've even been used as stylish table centerpieces in state dinners around the world!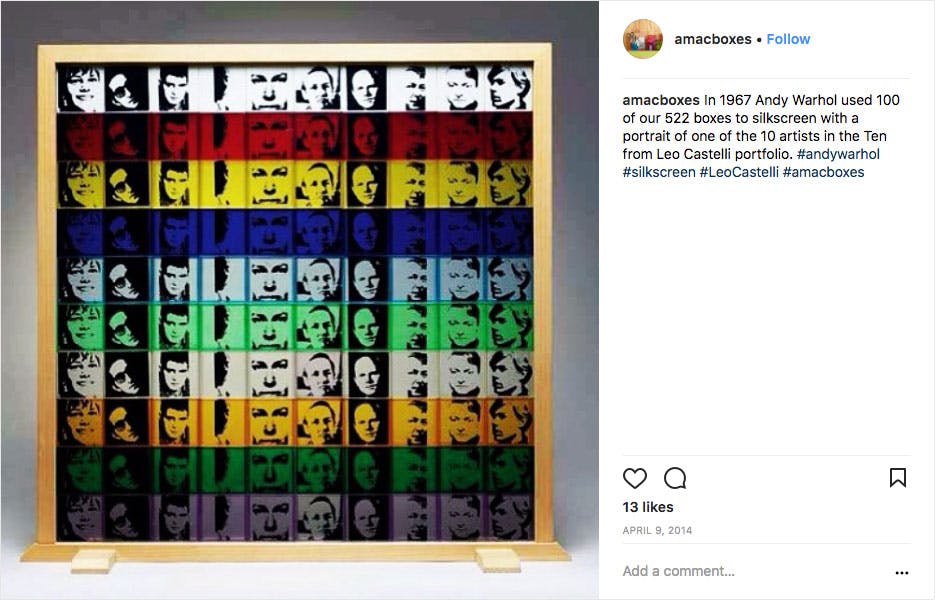 Ever since we first opened our doors in 1978, we at The Container Store have prided ourselves on offering stylish and unique storage solutions, and AMAC boxes were a wonderful early addition to our product line. We've enjoyed a long collaboration with them, and they've even created several exclusive colors just for us. "We've always loved our assortment of AMAC products," says Emily Schubert-Holt, product buyer for The Container Store. "They're much more than just small plastic boxes. It's their endless versatility, vibrant colors, and sleek design that make them a timeless, attractive storage solution anywhere they're used. They even make great little gift boxes!"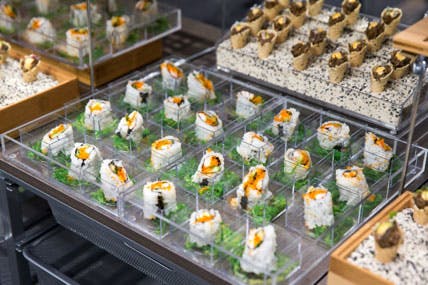 AMAC boxes are also food-safe and make great, stylish serving pieces.
But like any great business partnership, it's not simply a one-sided relationship. "I would say that The Container Store has had a huge impact in how I think about design and manufacturing and attention to detail," says Steve Catechi, Executive Vice President of AMAC Plastic Products Corp. "Sharon Tindell [The Container Store's Chief Merchandising Officer] is a mentor for me. Her sense of how something is going to both fit into the marketplace and into someone's home is amazing. And what makes The Container Store special is that they have people who are well-trained and passionate about the products they sell." 
Ever since Gene Hurwitt began his journey into the world of plastics almost 60 years ago, AMAC has continually manufactured some of the most sleek, attractive storage products on the market. They're truly brilliant masterpieces of modern design, and we're so honored to be able to offer this gift of aesthetic beauty—not to mention convenient storage—to our customers!