As far back as he can remember, Frank Yang always wanted to be an inventor. Even before he and his family immigrated to the U.S. from Taiwan in the early '80s, that's what he knew he wanted to do. Once they arrived in Los Angeles, his father took a job as a product importer, and young Frank would often accompany him to swap meets, learning valuable negotiation and product display skills along the way. This, combined with his lifelong love of tinkering with toys and household objects, would eventually prove to be the key to his future.
Flash-forward to the year 2000. By this time, Frank had grown up, studied political science at UCLA, and worked for his father's now very successful commercial product company, but he knew it was time for a change. Inspired by an industrial design class he'd taken in college, and the sight of his really ugly kitchen trash can, Frank decided to strike out on his own. With a mission to create more durable and attractive home products, he founded a company called Canworks. (His father, ever supportive of his son, was the first investor.)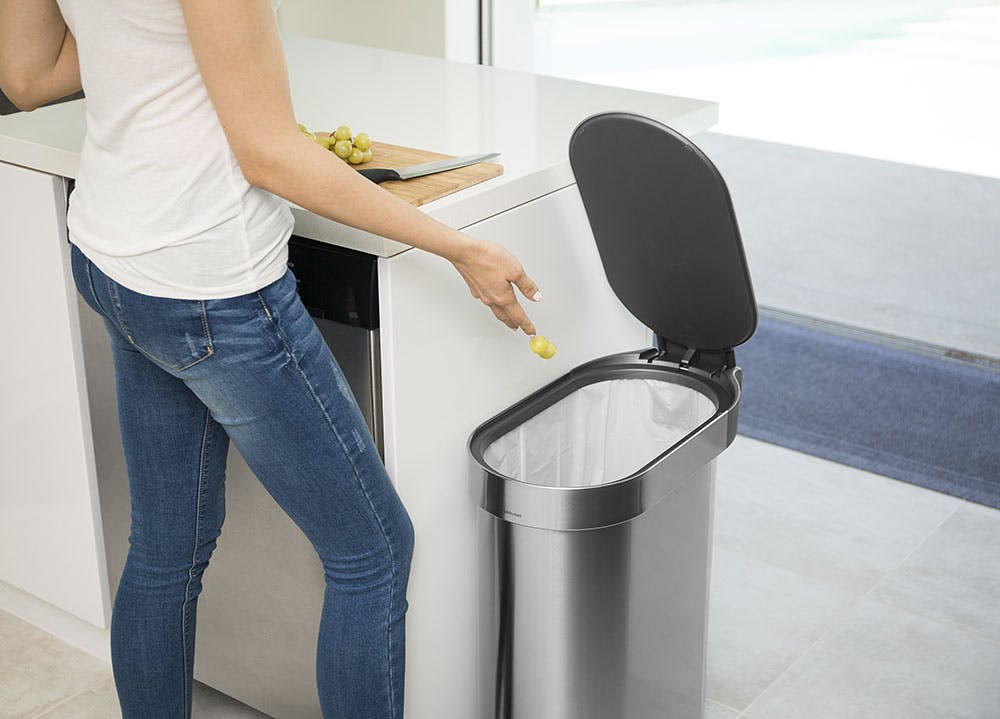 After a long period of designing, engineering, testing, and good old-fashioned hard work, Frank finally succeeded in creating a trash can so durable and aesthetically-pleasing that it would make even Oscar the Grouch crack a smile. (It also trapped odors effectively, which was a major plus.)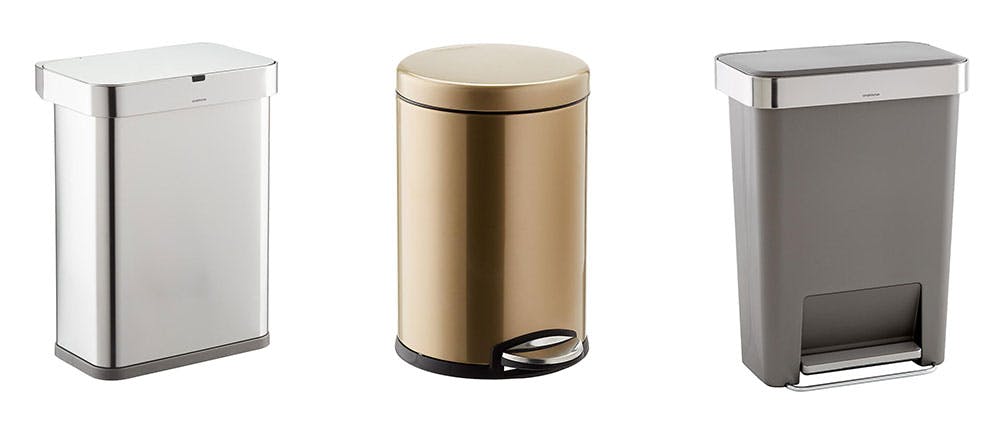 An attractive array of simplehuman's trash cans. Your garbage never looked so good.
That first trash can was a hit at international housewares shows, allowing Frank to keep inventing. He quickly introduced dish racks, shower caddies, and a variety of other kitchen and bathroom products. And when it became apparent that the name "Canworks" didn't quite encompass everything they were doing, Frank changed the name of the company to simplehuman, a terrific compound word that evokes both the sleek simplicity and the everyday functionality of their products. It also highlights the "human" aspect of the business, since Frank was always careful to ensure his employees were treated well and having fun.
One of simplehuman's terrifically funny "durability test" videos.
With an inventor at the helm, the design team pushed themselves to come up with ingenious solutions. So it should have been no surprise when the simplehuman design team began incorporating sensors—those magical electronic things used in motion lights, car navigation systems, and the automatic sliding doors on the Starship Enterprise—into their products. They introduced their first motion-sensor soap pump in 2007, and their first motion-sensor trash can three years later. (Author's personal note: The simplehuman Sensor Mirror, introduced in 2013, is hands-down my wife's favorite material possession.)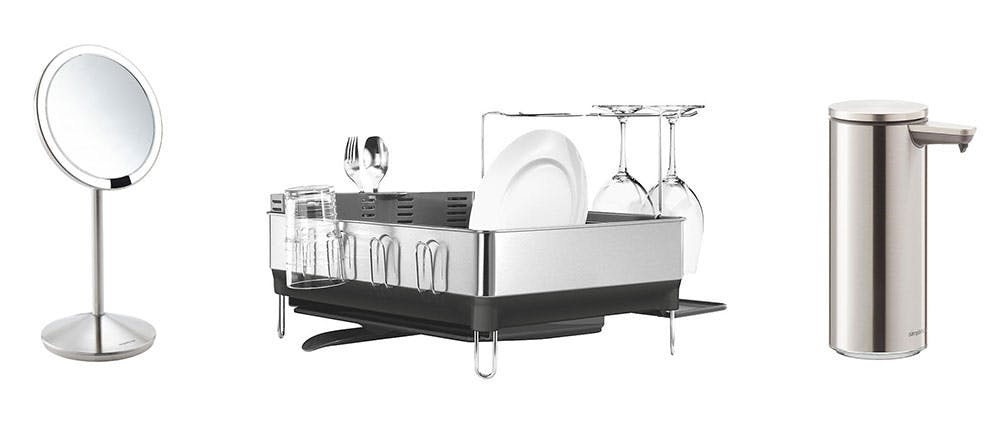 L-R: The simplehuman Sensor Folding Mirror, Steel Frame Dish Rack, and Rechargeable Soap Pump.
The Container Store was among the first major retailers to recognize the beauty and ingenuity of simplehuman's products, and we've proudly sold them for more than a decade. "We love simplehuman's products," says Chris Luce, The Container Store's Bath and Trash Products Buyer. "We're consistently impressed with every new innovation, and they have a great company culture."
"I believe in health and family first," Yang says in a FORTUNE profile. Vacations for simplehuman employees are not just granted, but actively encouraged. Some of the fun perks of working at simplehuman's Torrance, CA office include chef-prepared lunches and
a basketball court, as well as yoga and krav maga classes. It's a business philosophy that aligns perfectly with our own employee-first culture, and is just one more reason why we cherish our partnership with them.
"[But] it's not about partying all day," Yang continues. "We have an environment where people are more open about discussing things and solving problems together." It's this creative and celebratory environment that has led to numerous award-winning products, steadily-increasing profits, and millions of happy customers worldwide. And in finally becoming the inventor he always wanted to be, Yang has become something else in the process: a true American success story!