The Container Store just celebrated a major company milestone—the opening of our very first Custom Closets store! Located in Los Angeles's famous Farmers Market, this store is an exciting new way for our customers to experience our beautiful custom closet options in-person! It's a place where there's truly something for everyone; whether you're interested in Elfa, Avera, or Laren. And with more than 70 real-life displays, it's easy to be inspired. You'll find everything from walk-in wonders and space-maximizing reach-ins to pantries, kids spaces, craft rooms and garages – all to fit any size, style or budget. Add free custom design service and there's simply no better place to explore custom closet options!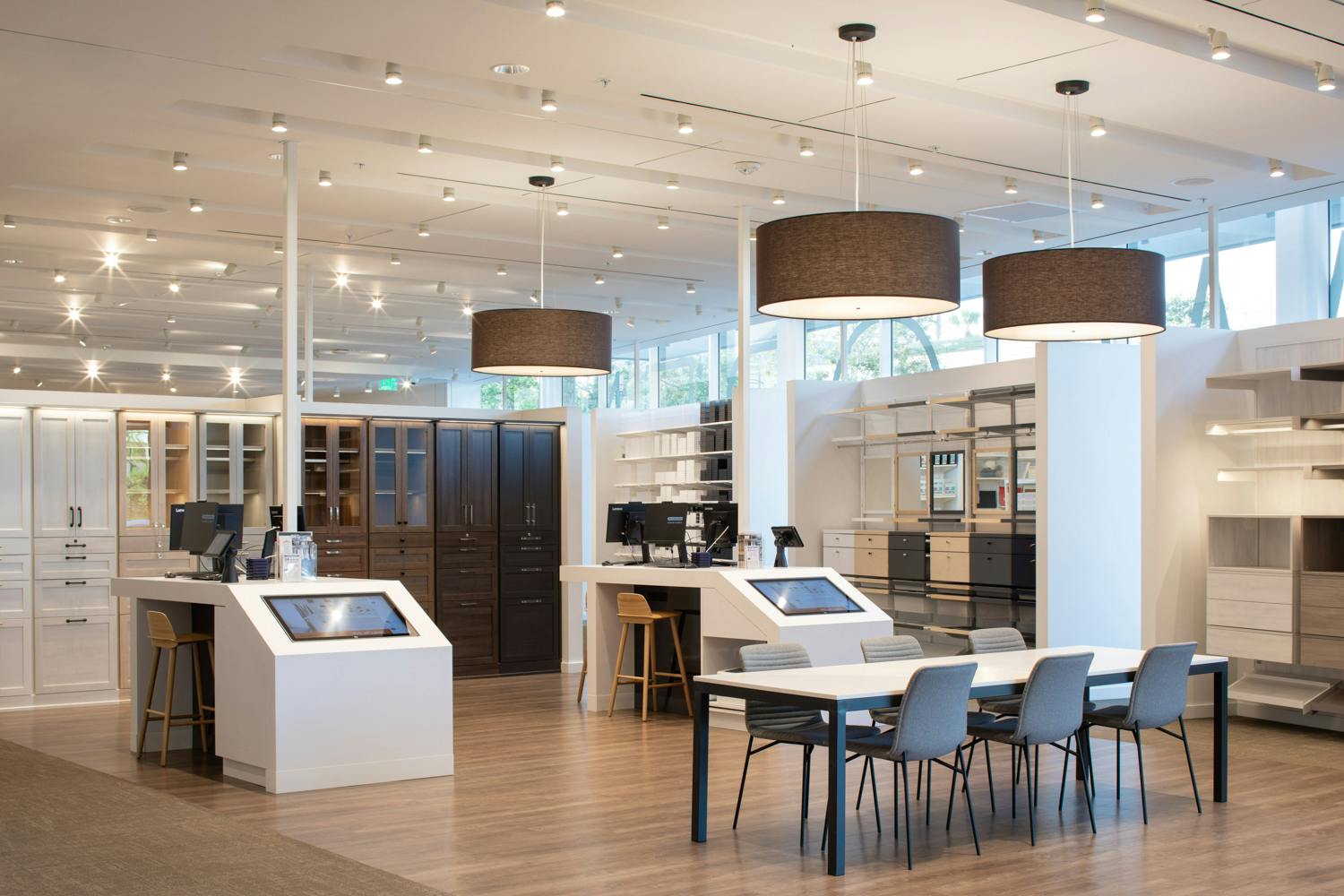 Our new Custom Closet store's design gallery.
Piloting a brand-new type of store was a huge undertaking involving many employees (including our VP of Merchandising Initiatives and Store Design Peggy Doughty, recently profiled on our blog), and it represents a labor of love for all involved. We asked ourselves countless questions about what our customers would want in a Custom Closet store, and then channeled all of our energy and inspiration into creating the most warm, fun, and inviting environment we possibly could.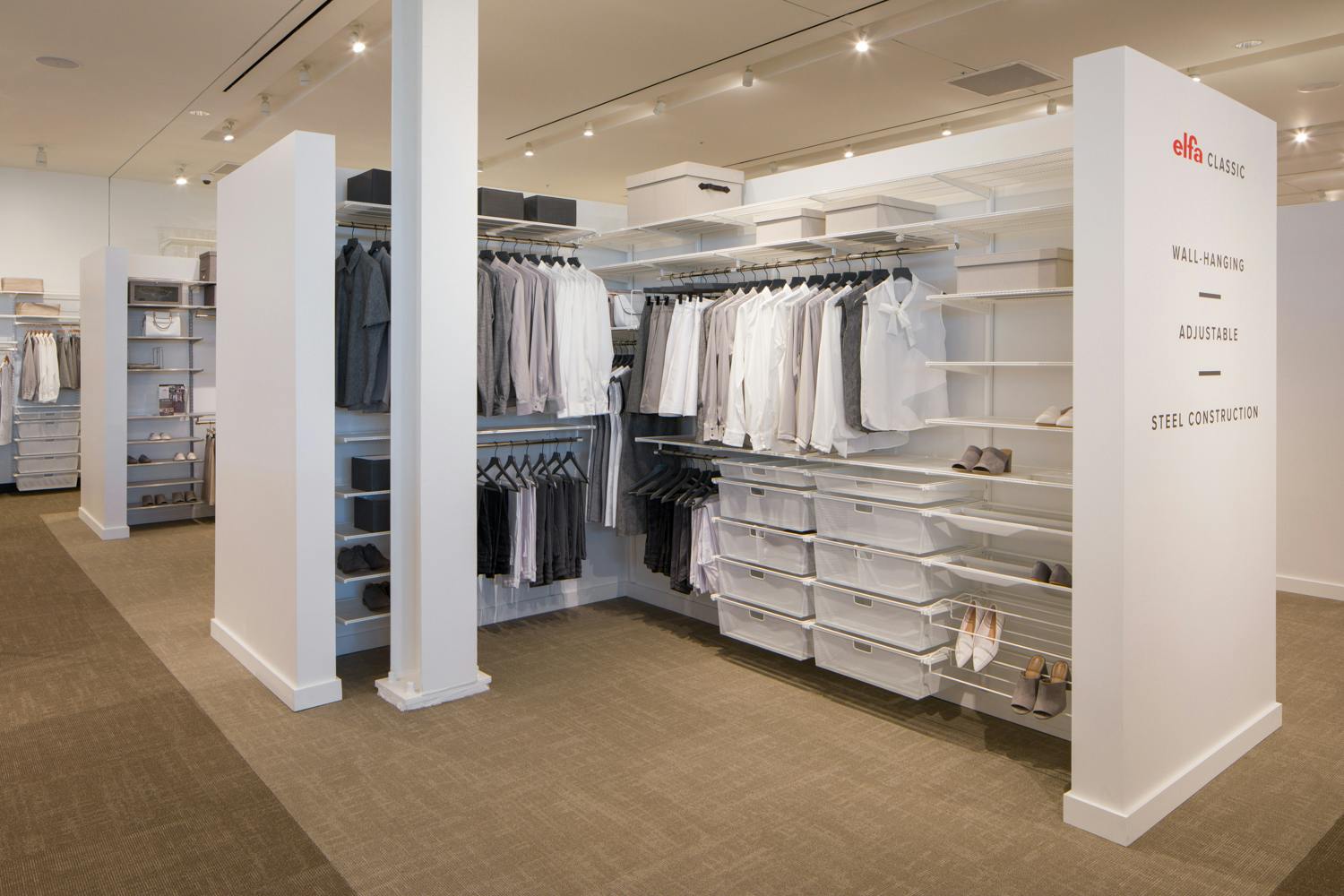 One of our many Elfa closet displays.
"This project was so unique, and honestly it was daunting to take on something so huge and do it so fast," says Lisa Orlando, New Store & Remodel Director. "But it was an absolute honor to be a part of something so special, and I experienced all the warm feels that make working at The Container Store special--team work, collaboration, and camaraderie. No matter the challenge, we did it together."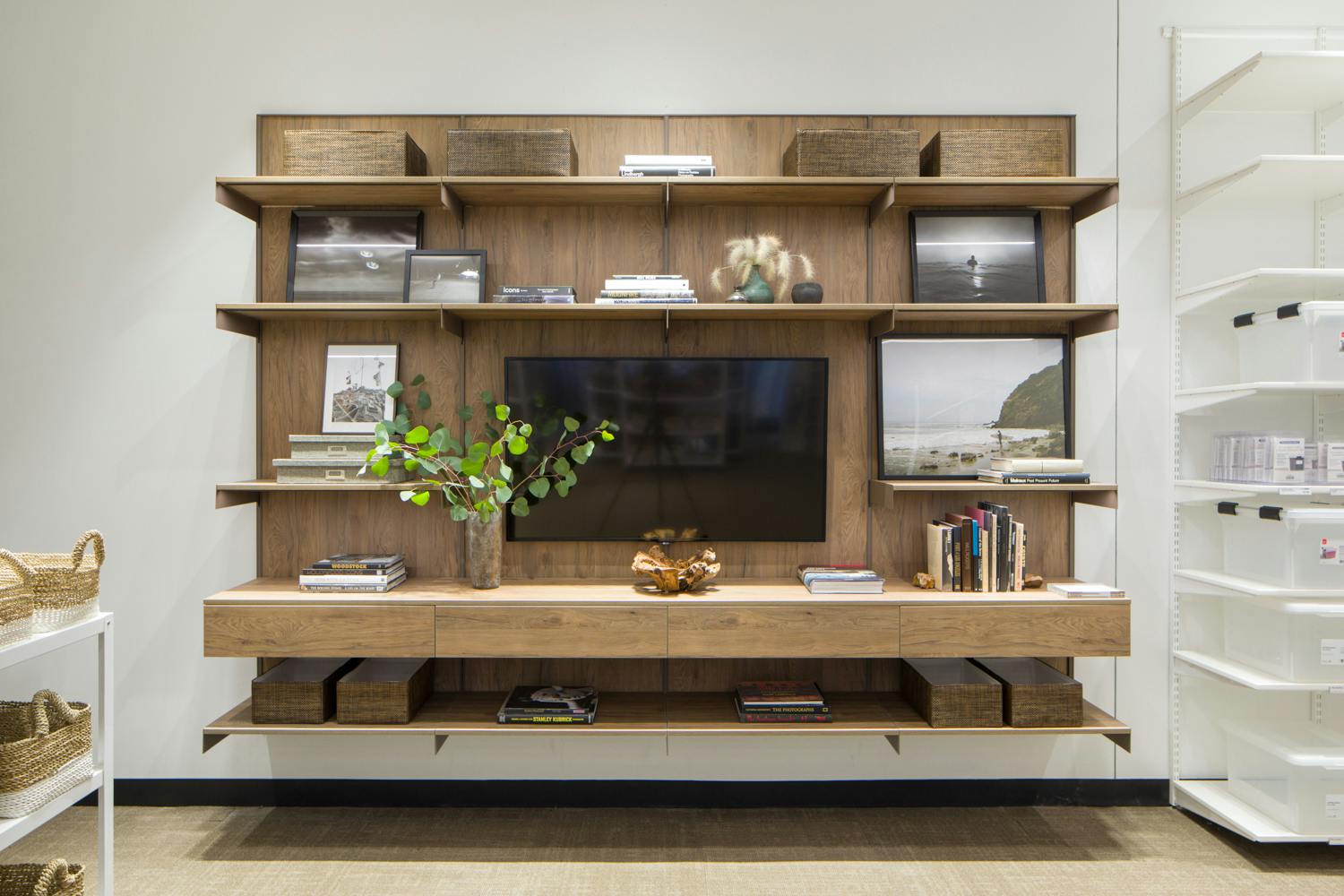 One of our beautiful Avera living space displays.
While the planning process took a long time, the remodel itself took less than two months. Once everything was in place, we opened the doors to the new store in late July, and our customers initial reactions were everything we'd hoped for! "We heard comments like 'love it!,' 'it's beautiful!,' 'it's fantastic!,' 'it's fierce!'" says General Manager Kimberly Calleros. "We couldn't agree more! In just five short weeks, the store's transformation has been breathtaking. There's truly something new to discover around each corner."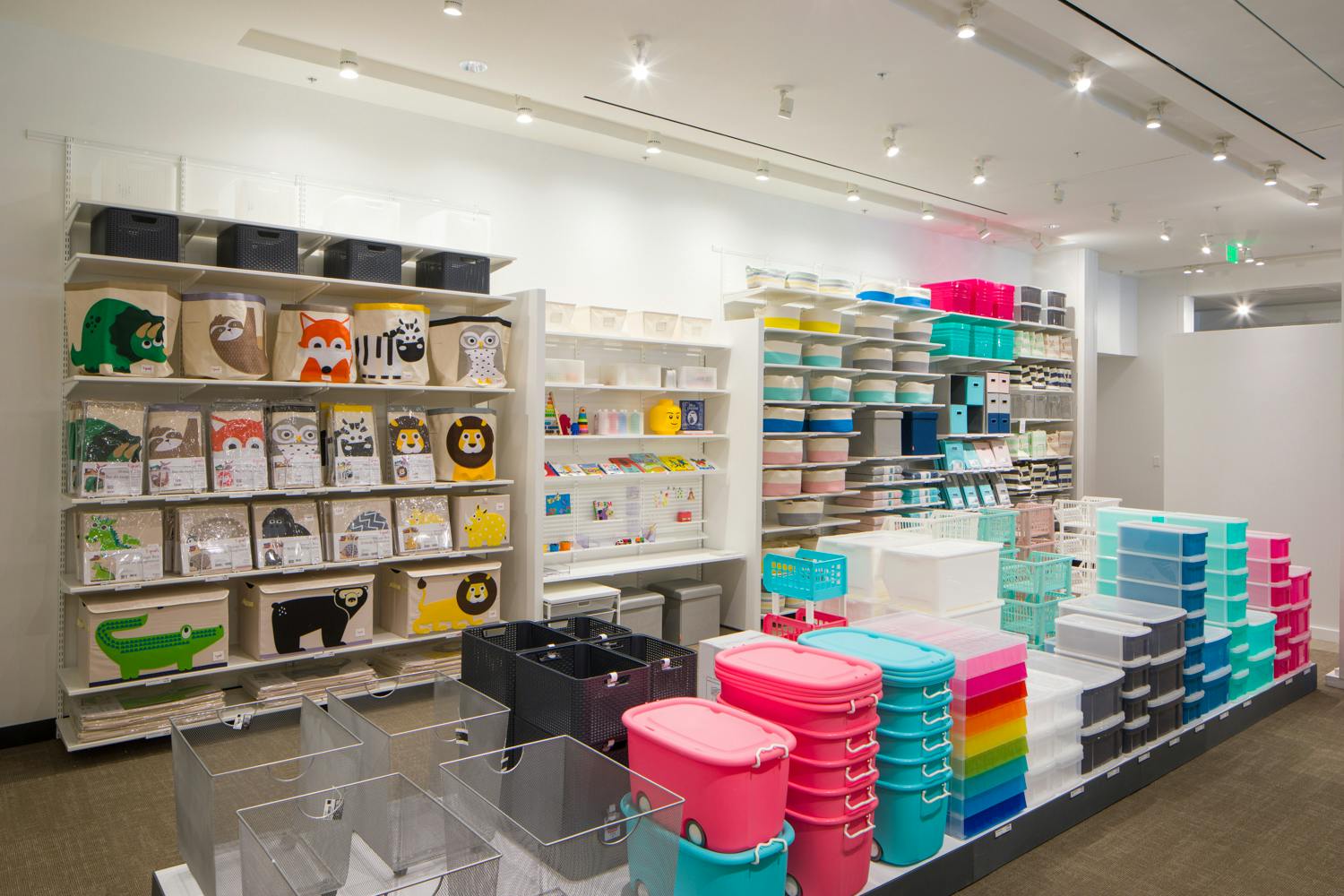 In addition to the myriad of closet displays, the store also has a curated collection of our favorite storage products and accessories.
Though this new Farmers Market store is the first of its kind, we're hoping to open more Custom Closets stores in other areas of the country in the future. "To put it simply," Lisa continues, "we are doubling down on what sets The Container Store a part from every other retailer: caring and knowledgeable staff, and a full range of amazing custom-designed spaces, combined with the best storage and organization products to complete any project. I hope that our customers walk in and are inspired by the endless examples of how to organize their closet, garage, pantry, laundry room, office, kids room—you name it!"
For more information on our new Custom Closets store, check out our Container Stories blog.