Huge congratulations are in order for two of our fabulous employees – Timberey Meeks and Amie Lane – who were both chosen to receive a Dream BIG scholarship from the National Retail Federation and University of Phoenix! Each year, 20 full-tuition scholarships are awarded to people working in the retail industry who want to enhance their career through education in order to achieve everything that they hope and dream for! Timberey and Amie were each chosen to receive a scholarship out of hundreds of applicants from more than 75 retailers across the country.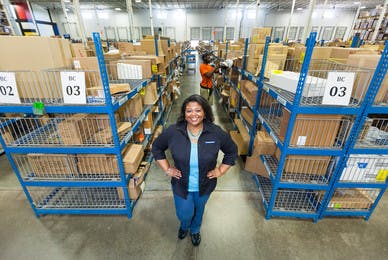 Timberey Meeks is an Operations Analyst in our Distribution Center. Timberey's drive to continually improve The Container Store's operations has made her the master of many different logistical functions – she troubleshoots software, installs hardware, programs radio frequency devices, writes standard operating procedure manuals and trains employees. Armed with a bachelor's degree in business management from University of Phoenix, Timberey believes that she could someday become a vice president of the company's massive logistics and distribution operations!! She says, "If you want to go further, know more and dream bigger, you have to have a great education under your belt." Read more about Timberey.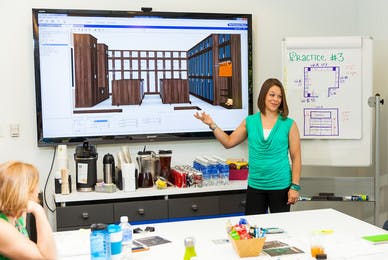 Amie Lane is a Training Manager at our Home Office. Upon completing her first year of college, Amie Lane wanted to "mix things up a bit" in her life. As she considered her career options, she found herself dropping off an application at The Container Store near her campus. "It had always been my happy place, a place to unwind and meet a friendly face," she said. After several years working in the store as a part-time employee and then a Sales Trainer, Amie now works in our Training Department writing training guides and delivering training to employees to help develop their careers. With her Dream BIG scholarship, Amie plans to pursue a bachelor's degree in business and focus her studies on business management and entrepreneurship so that she can grow as a leader with The Container Store. Read more about Amie.
To learn more about the scholarship and winners, visit nrf.com/dreambig. Be sure to watch the fun video of Amie and Timberey, along with the other scholarship recipients, being surprised with the news that they won!