TCS employees packing HOPE Kits for Breast Cancer Awareness Month.
Each October, before all the orange and black decorations come out, the most important color is pink. Why pink? Well, it's Breast Cancer Awareness Month, a time when many across the nation wear pink to raise awareness and encourage regular breast exams.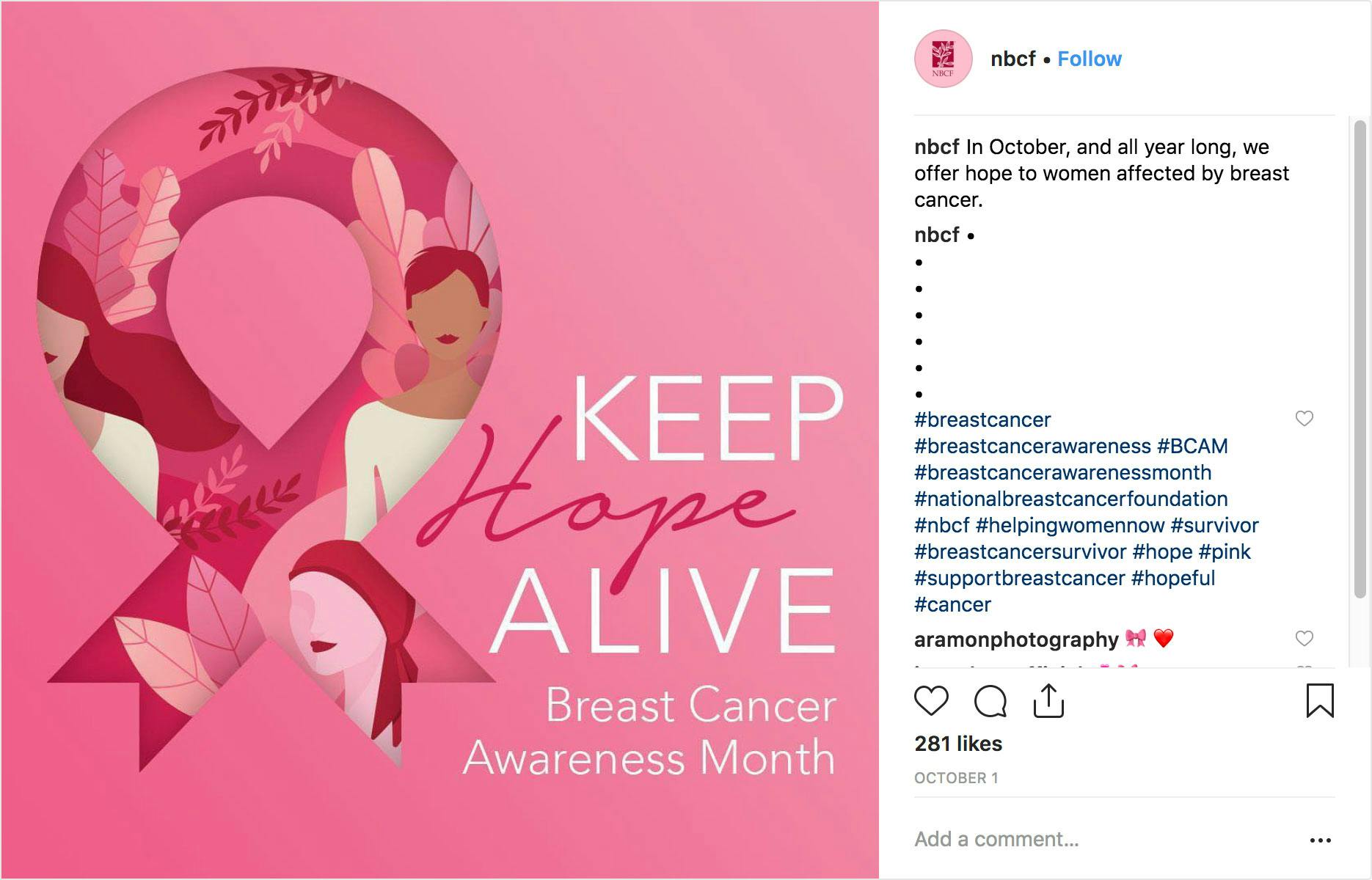 According to the National Breast Cancer Foundation, breast cancer is the most commonly diagnosed cancer in women, with one in eight women in the United States being diagnosed with it at some point in her life. Though often fatal, breast cancer is a highly-treatable disease, particularly if detected early through mammograms, ultrasounds, or other scans.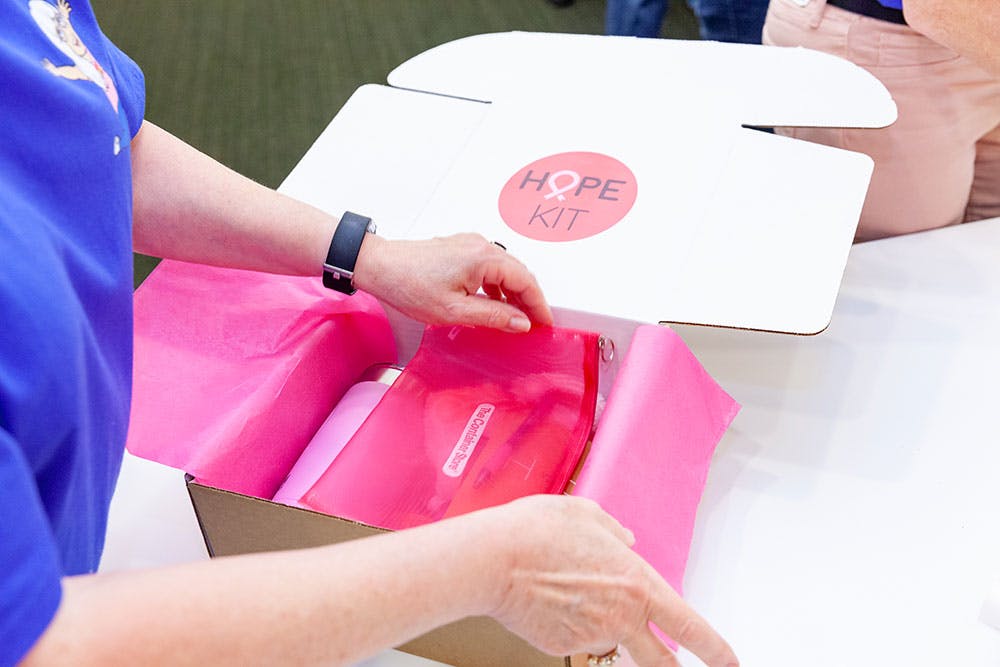 To show our support and encourage regular checkups, many of us at The Container Store's Home Office and Distribution Center wore pink on Thursday, October 18th. We also held a HOPE Kit "packing party" in which we packed Hope Kits to donate to the National Breast Cancer Foundation. These HOPE Kits are distributed to those recently diagnosed with breast cancer, and contain comforting items such as teas, lotions, and fuzzy socks, as well as a HOPE journal and educational materials. The packing party was a great success, and we packed 100 HOPE Kits in all. We were even allowed to keep a few of them in the event that we need to distribute them to TCS employees diagnosed with breast cancer. The following day, we also hosted the UT Southwestern Mobile Mammography Unit at our Home Office and Distribution Center to provide free mammograms for our employees.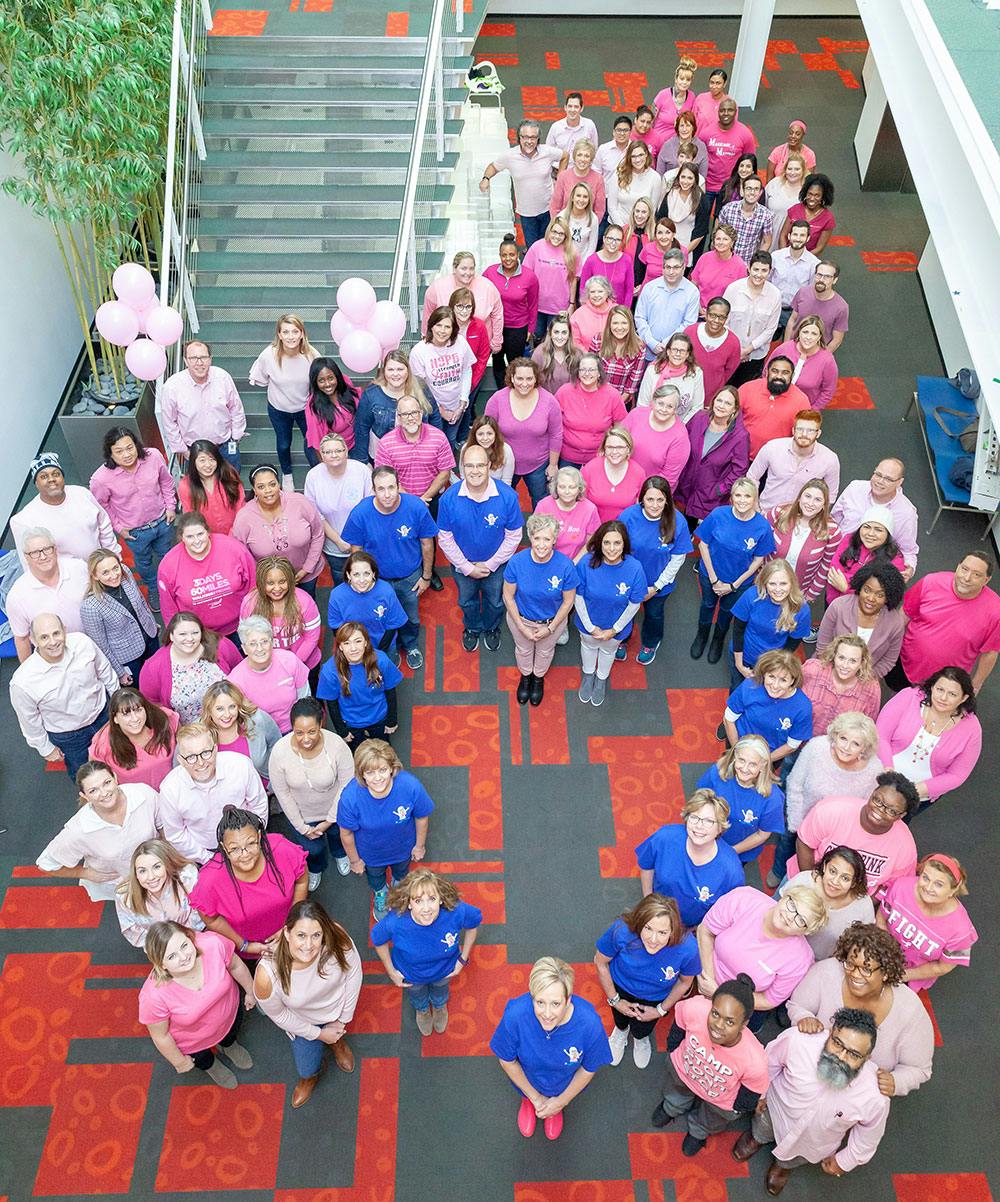 "Any form of preventative care is so important," says Dani R., Business Solutions Project Manager. A couple of years ago, Dani was diagnosed with breast cancer shortly after a routine mammogram in the Mobile Mammography Unit. After months of treatments, Dani has now been in remission for over a year, and she credits regular checkups with helping save her life. "Had it not been for the 'boobie bus,' I probably would not have discovered my cancer so quickly. Making an appointment was so easy, and the early detection made all the difference in the world!"
To find out how you can help fight breast cancer, check out the National Breast Cancer Foundation website here.