Our Easter Basket Drive is a fun annual tradition at our Home Office and Distribution Center (DC). This event benefits local children served by Community Partners of Dallas, and once again our DC employees worked hard to make sure it was a tremendous success!
Through a nacho sale, bake sale, and Frito pie sale, we were able to raise over $1,600 and donate 46 Easter baskets for the children! Just like last year, Distribution Coordinator Larry M. (nicknamed "The Fundraiser") took it upon himself to raise over $200 from the DC evening shift alone! In addition, Linda S. and Melody S. built a beautiful, giant-sized Easter basket to help collect all the goodies for the kids. 
To all who participated: we thank you SO MUCH for helping brighten the lives of Dallas county kids who will smile when they wake Easter morning to a fun, new basket!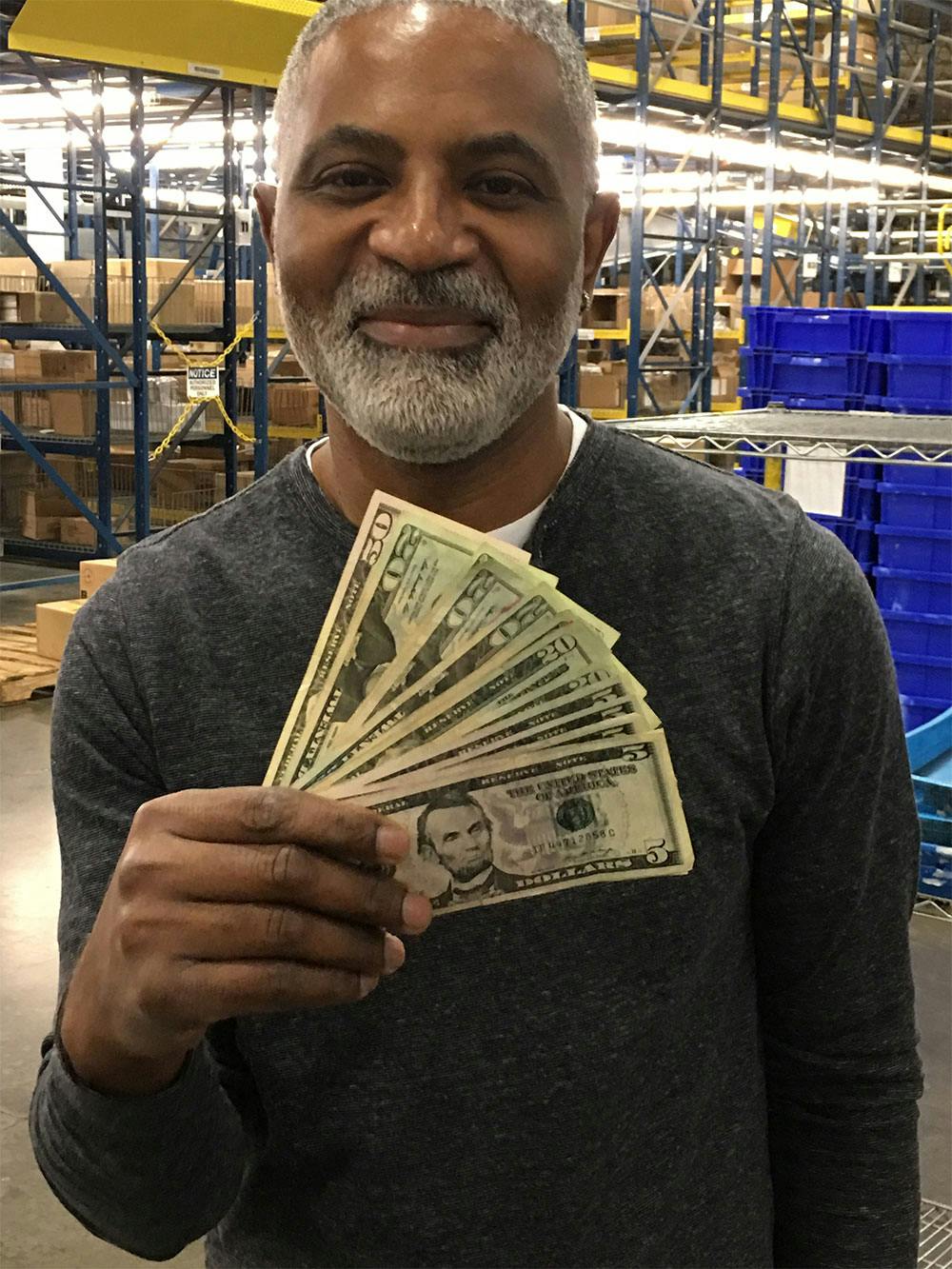 Larry M. proudly flashes the cash he raised for Community Partners of Dallas.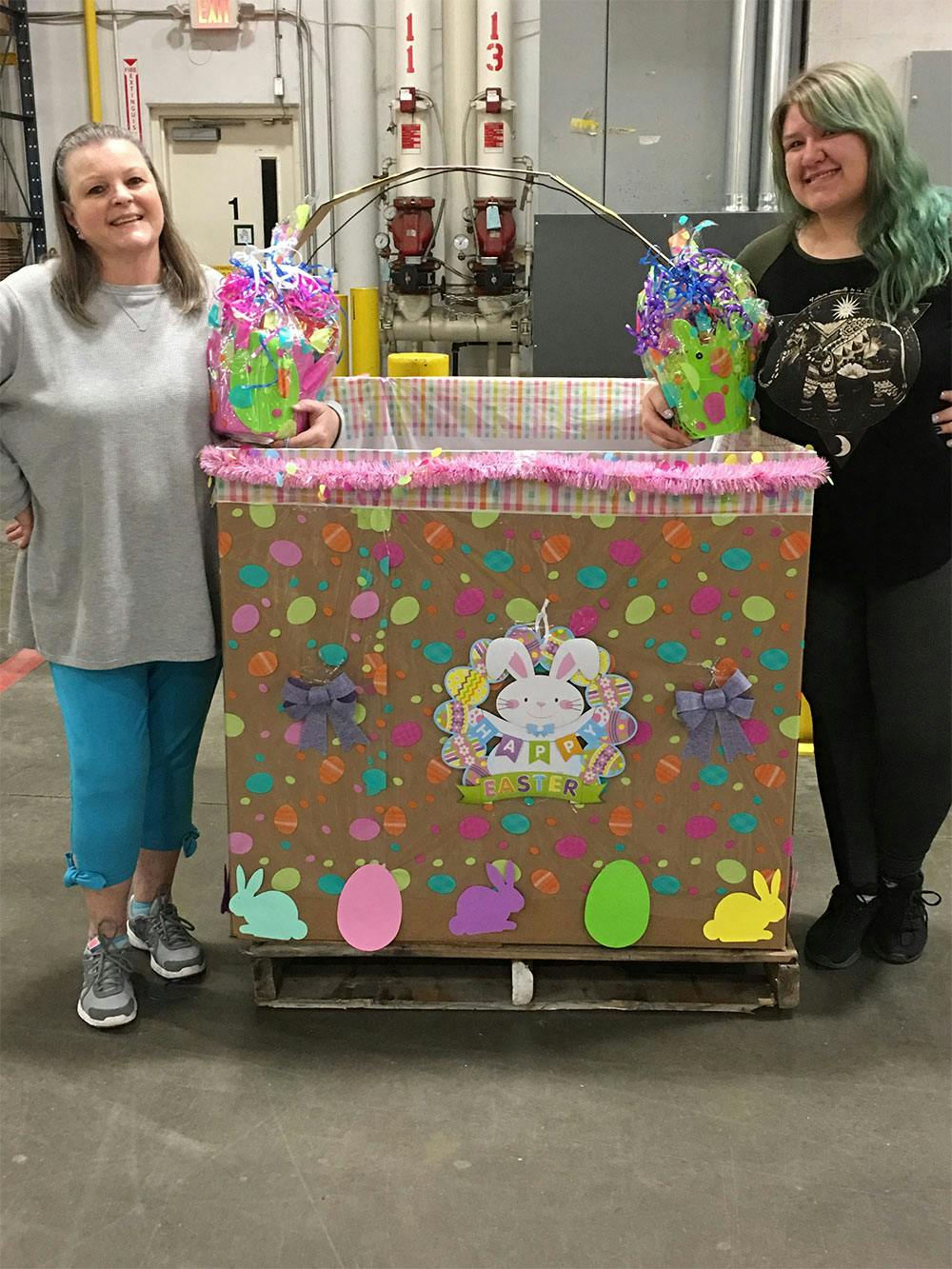 Linda and Melody's big, beautiful bunny basket.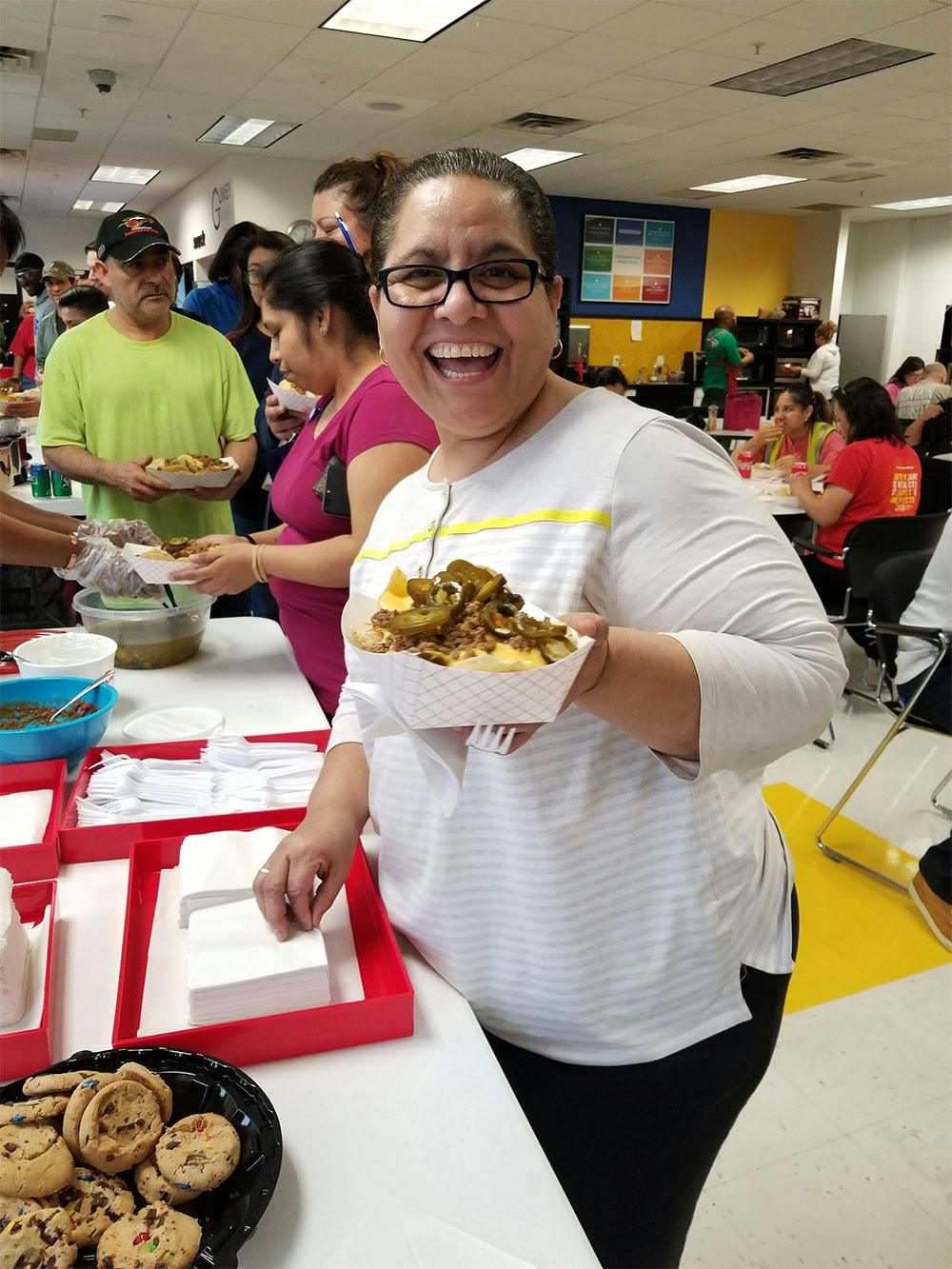 Lety C. having a great time at the nacho sale.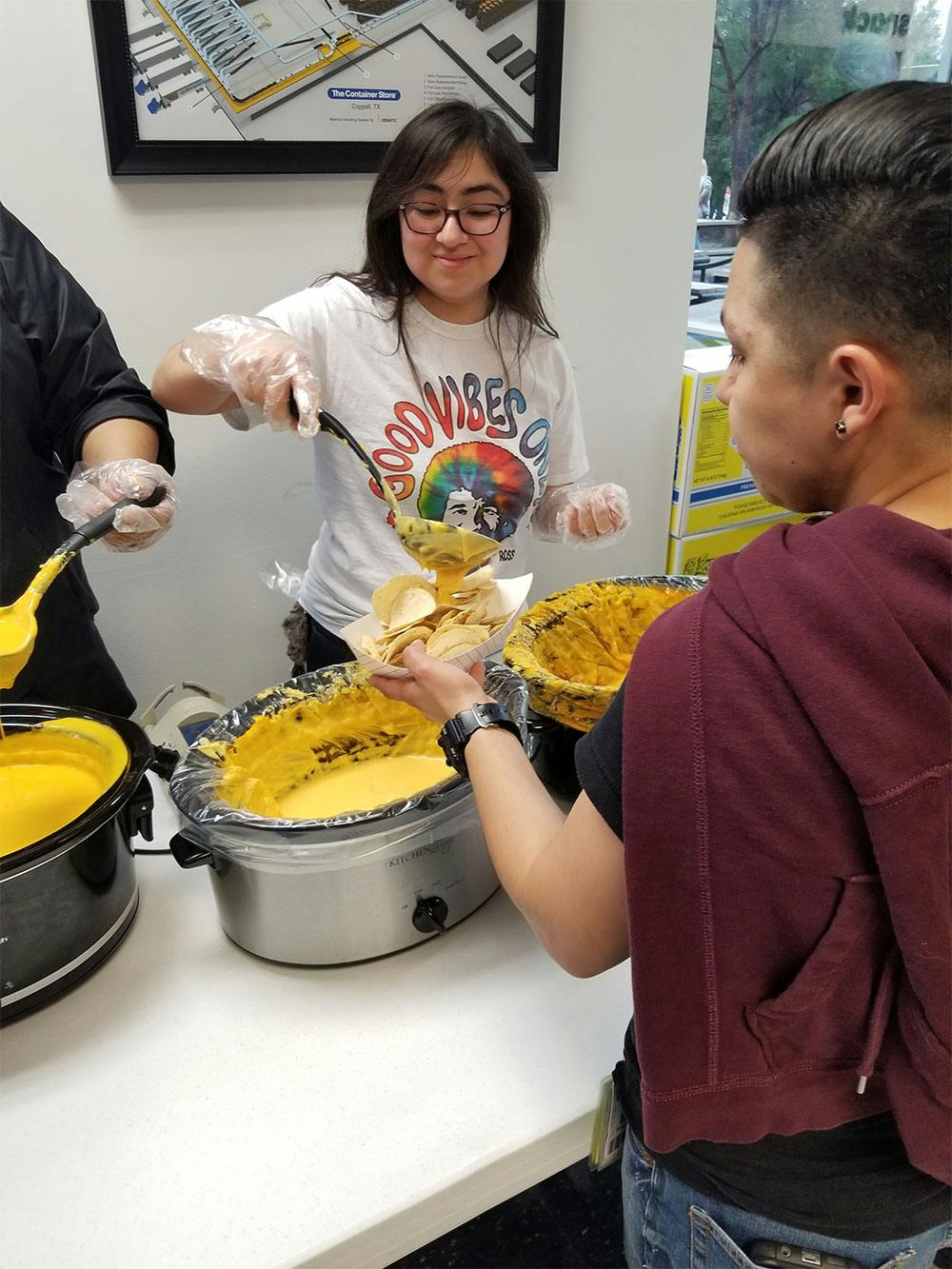 Monica A. serving up good vibes and good queso at the nacho party.