Over the past 30 years, Community Partners of Dallas (CPD) has made a huge impact on the children of Dallas County by supporting the work of Child Protective Services caseworkers. CPD not only aids these caseworkers by providing abused and neglected children with basic necessities such as food, clothing, and school supplies, but they also help bring joy into their lives with holiday gifts!
As a longtime supporter of CPD, The Container Store was proud to participate once again in their annual Easter Basket Drive. Several groups of employees from our Distribution Center, Charitable Giving, and Visual Sales teams had a great time chipping in to help by raising money and filing baskets with assorted goodies in time for Easter weekend!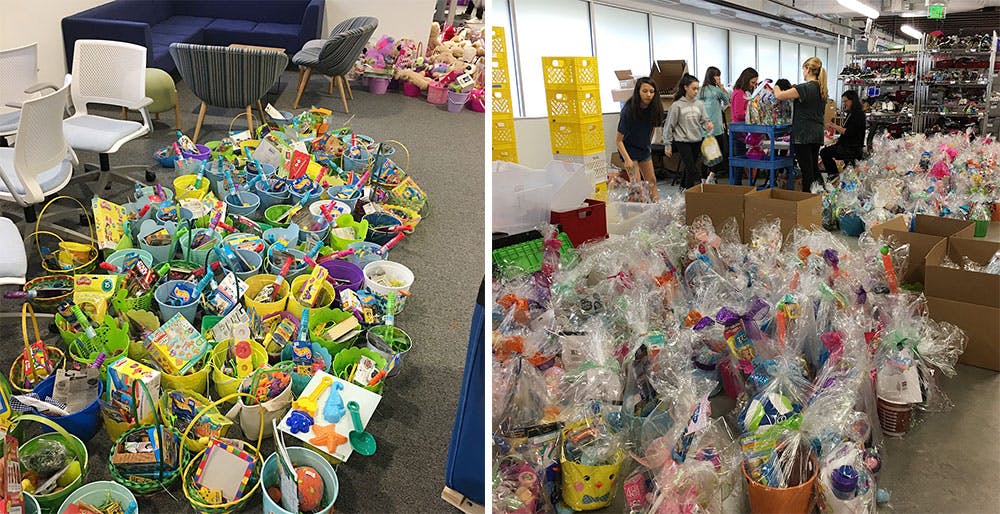 Some of the Easter baskets we delivered to CPD.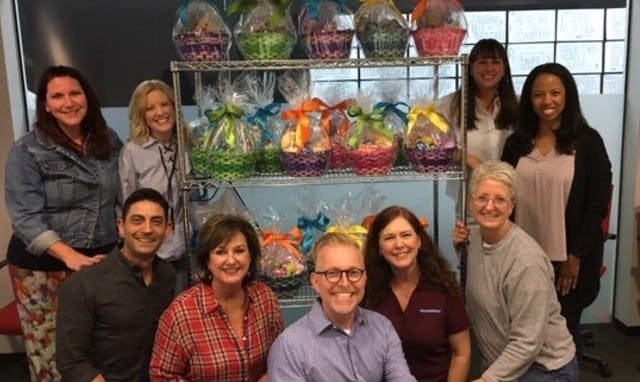 Our Visual Sales team had a great time helping out!
Overall, we were able to deliver over 500 Easter baskets to Community Partners of Dallas! "This was such a fun opportunity," says Blakely Haney, our Cultural and Charitable Giving Programs Coordinator. "We love the work of CPD and value our partnership immensely, so it was an honor to help them bring Easter joy to children in need."
If you're interested in donating to this wonderful nonprofit, you can do so online here. It's a great time to help a great organization!