At The Container Store, our 5th Foundation Principle is "Intuition does not come to an unprepared mind. You need to train before it happens." We believe one's own life experience and interests are vital to a smart, innovative workforce, so our employees come from a wide variety of backgrounds. For this edition of Careers with Heart, we spoke to our distribution center and real estate administrator Jerry Scanlan about how his interests and passions shaped his career in unlikely ways.
You've had quite an interesting academic experience. What was that like?
Astrophysics had been a love of mine since 4th grade, so I was originally a physics major aspiring to earn a doctorate in astrophysics. At the time, I was also a music minor. By my sophomore year, my passion for music won out, and I ended up refocusing my studies to earn a degree in vocal performance. In addition, I have also taken biblical studies, interior design, and computer classes. I have a varied scope of interests and a passion for learning, so I can't imagine going through life without continually learning new things. That would make life very boring!
What did you do for a living before The Container Store?
Before The Container Store I spent approximately 14 years in retail working as a receiving and inventory manager for a couple of bookstore chains. After that, I was a geographic analyst for an electronics company. I would travel to various locations and collect spatial information in a database, which would then be used by navigation systems in cars, computers, and cellphones.
What led you to apply for a job at The Container Store?
I was laid off and did not have much luck finding other geographic analyst positions that I was qualified for, so I decided to go back to my roots and explore something in retail. I had heard for years that The Container Store was a great place to work, even before it made Fortune's 100 Best Companies to Work For list the first time. In reading Discovering the Soul of Service I got a sense of how The Container Store empowered and encouraged its employees to do the right thing for the customer, so I applied and the rest is history!
How long have you worked here? And what are your current job duties?
I will be coming up on my 4th anniversary in June, and I currently split my time between the distribution center and the home office. At the beginning of the week I work in fulfillment, and then the second half of the week I'm in the office assisting the real estate department with lease administration.
What are some of your favorite products from The Container Store?
I am a fan of Skandia. I bought a set around 1995 during the shelving sale, and after 22 years and multiple moves it still looks brand new! I also like our Stockholm collection. I love the fact that no matter the stage of your life or the size of your living space, The Container Store is there with a solution to help you get your life organized.
What do you like to do on your time off?
At home I enjoy playing World of Warcraft, watching TV, and reading. I also love travelling and attending concerts and movies; some of my favorite trips have been to Israel, South Africa, Hawaii, and Disney World.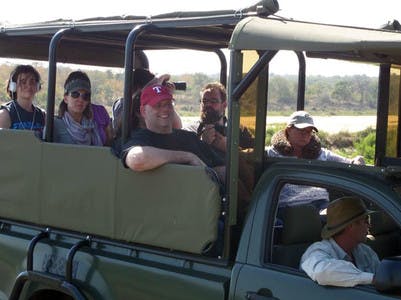 You're also a great singer. How long has that been a passion of yours? And who are some of your favorite singers?
I did not start singing until the very end of high school when I was asked to sing in a trio at church. Later, listening to Mozart's "Requiem Mass in D Minor" and watching the movie Amadeus made me fall with love with opera. As far as opera singers, I love Franco Corelli, Montserrat Caballe, Cecilia Bartoli, Lucio Pavarotti, and Placido Domingo just to name a few. On the other hand, you are just as likely see me listening to Elton John, Queen, Led Zeppelin, Phil Collins, Muse, The Killers, Frank Sinatra, Ella Fitzgerald, The Beatles, Billy Joel, or U2, among many others.
Speaking of passion, how have you used your passions and talents here at The Container Store?
Whether I'm in the Distribution Center (where a low volume of error is necessary for both efficiency and safety) or working with leases in our real estate department, my passion for learning and aptitude for details allows me to adapt to new roles quickly. As far as music goes, in the DC we used to play a "name that tune" type of game during team meetings that was a lot of fun. I've also been thrilled to sing Christmas songs at our holiday parties a few times, and most recently performed "Danny Boy" on St. Patrick's Day for a group of office employees. I even just performed the National Anthem at our Soap Box Derby (as seen in the photo above!).
The Container Store made it clear from the beginning that they wanted "me to be me", and to bring all my past experiences, passions, and talents into this company instead of just leaving them at the door when I come to work. That completely makes sense to me; after all, why would you want to hire someone and tell them to leave all the things that make them unique at home?