Our "Careers with Heart" series continues as we chat with Jamal Smith about his long journey from college student and Hurricane Katrina evacuee to his career as an Information Systems Support Engineer here at The Container Store.
How did you come to work for The Container Store?
It's a long story, but here goes! I'm originally from New Orleans, and in 2005 I was working two retail jobs and going to college. During Hurricane Katrina (which made landfall on my dad's birthday!), my family migrated from New Orleans to Dallas. What we thought was going to be a brief stay ending up being a lot longer, and pretty soon we were all looking for temporary jobs to make ends meet until we were able to go home.
While applying at a company that was hiring in Coppell, my cousin and I met a guy in the parking lot who was waiting on a friend. His name was Wayne and he worked across the street at The Container Store home office. Wayne informed us that he had worked for The Container Store for years and that it was a great company, and he encouraged us to apply for seasonal positions at the distribution center, even though we had never heard of it. When I first walked in I was promptly greeted by a friendly employee whose cheerful personality alone confirmed all the great things Wayne had said!
Working for The Container Store allowed me to go to school in the evenings to finish my degree in computer networking, and I liked it so much I decided to stay. After two years in the distribution center I took a job with the Information Systems team, where I was able to put my computer skills and education to use.
What does a typical day at the office for you look like?
My days can be very unpredictable. You might find me configuring network equipment for the stores and distribution center, or working with someone at the home office to resolve PC-related issues. I've also traveled to different store locations to refresh old equipment and support new stores during grand openings. When I'm not doing any of those things I'm usually taking care of our company's tape backup system, which we use to back up our company's data and store the records offsite. I also work with our Information Systems team to implement new technologies that benefit all of us company-wide.
What are some of the most interesting or exciting projects you've been a part of?
New store openings are always exciting because the technology is continually improving. I was also given the opportunity to help configure some of the network equipment for our distribution center automation project. This allowed all of our devices and scanners to "talk" to one another, and it made the shipping process much more efficient.
The Container Store is known for encouraging employees to recruit GREAT people, which often includes their family members. Since your wife also works here, what impact has that had on your lives and careers?
It's a very unique experience because you want your loved ones to enjoy what they do for a living and the people they work with as much as you do. I'm very pleased to say that The Container Store provides that perfect environmental bliss that allows both Sally and I to flourish in our respective departments. (She works as a project manager in our Business Solutions Department). It's also great that we're friends with so many of our co-workers, and she and I can even ride to work together!
When we had twins, the response from our co-workers was overwhelming! During my wife's pregnancy, they were very generous and threw us a huge baby shower, and everyone gave us great parenting advice. Then later, when our sons were born prematurely, everyone was so loving and supportive that I was speechless!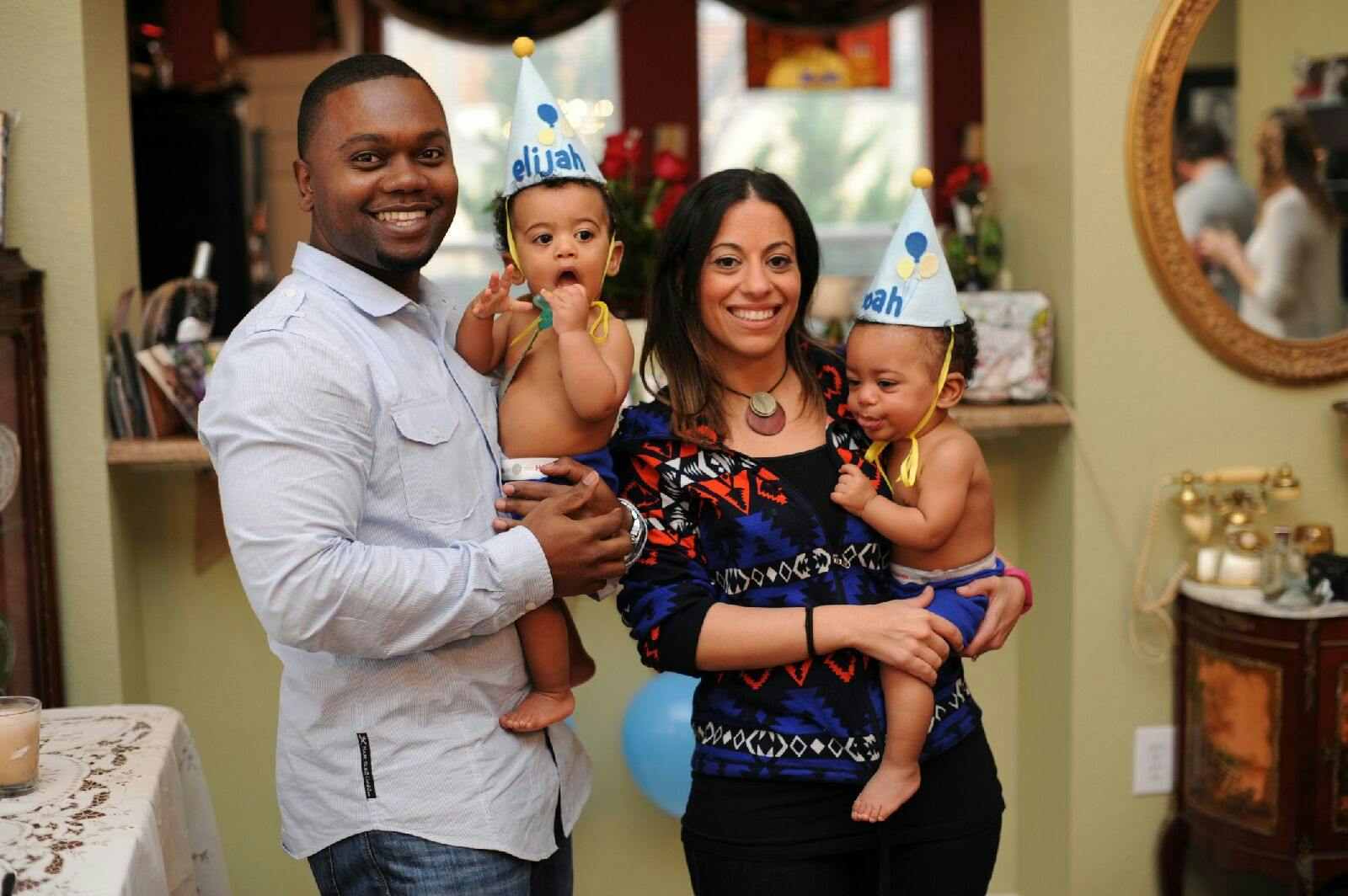 What's your favorite product from The Container Store?
Yes, I love the Homesafe Paperback Book Safe. It's so unassuming even though valuable treasures may be inside! And of course, with twins, we really couldn't keep it all together without elfa in their closet!
Whats your favorite food and drink?
Seafood gumbo and a Big Shot pineapple soda.
What's your idea of the perfect vacation?
Anywhere with blue water, sandy beaches, and good food, surrounded by friends and family.
Are you a die-hard, black-and-gold bleeding, "who dat"-shouting Saints fan, or merely an obsessed Saints fan?
All of the above!
As a father of young twin boys, do you have any advice to pass along to new parents out there?
Do your best to enjoy your newborn even when they deprive you of sleep (easier said than done, I know!). Looking back on it, those moments are short, and they're like parental badges of honor. Life does get easier!