It's hard to believe, but 10 years ago, The Container Store opened its doors for the first time in New York City – it feels like just yesterday that Mayor Michael Bloomberg attended our grand opening festivities as we began our work to contain the Big Apple!
As we approached the anniversary, I wanted to plan a special celebration to mark this milestone – an event that would make every single one of our Sixth Avenue store employees feel special and very proud to have been a part of the team that has grown our company's brand in New York City and beyond for the past 10 years.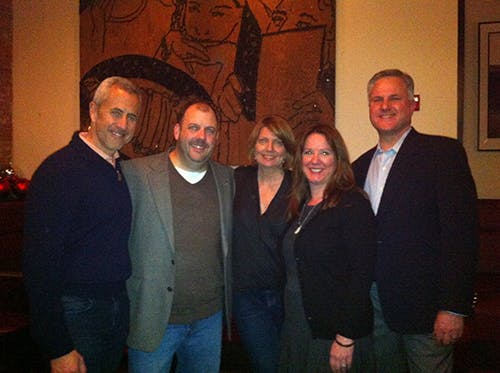 We were super excited that our brand new Board Member, Danny Meyer and his team, helped us to plan the perfect evening and offered to host our celebration at his restaurant Blue Smoke!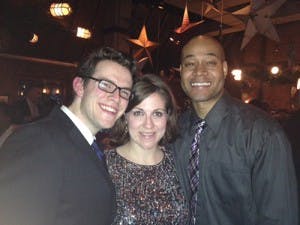 On December 8th, our team gathered at the restaurant and we were all honored and surprised when we saw Danny Meyer walk into the party! He was able to stay for quite a while, meeting the team and giving us a personal tour of the restaurant. As everyone gathered, and was greeting each other and sharing stories, I thought Danny put it best when he said, "When you do something like this, you get to see the person not the role. All of that is stripped aside and you get to just say I like YOU."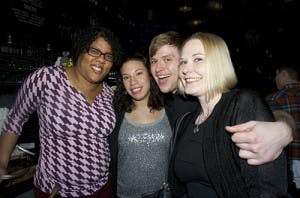 Which is why I think our New York City team is so special. We're a team made up of great people; people who like each other, support each other and are invested in each other and our company. We spent the entire evening enjoying great conversation, watching a wonderful video and photo montage of our store's 10 years in New York, and even listening to a special song written to celebrate our employees marking their 5th anniversary with the company. Watch that special tribute here!
There were many, many favorite memories shared at the celebration, but my favorite was from Quincy B., a part-time Visual Sales employee at our Sixth Avenue store, who was part of the original store team in 2003, shared that a few years ago one of our employees had to stop working after being diagnosed with a serious illness. And within a few weeks her husband was also diagnosed with a similar serious illness.
Quincy said, "Truly, one of the happiest memories I have of the Sixth Avenue store is being a part of a small group of employees who volunteered to install some closets at their house. Things were very tough with both of them being so ill, especially as their daughter was a toddler at the time. Our team had a blast tearing out the old closets and putting in the new elfa shelving… we even came armed with all the necessary hangers, shoe boxes and other product to complete their closet make-over, which thrilled them!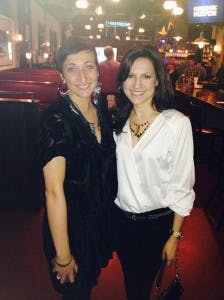 And what made the occasion even more outstanding was that The Container Store donated the product. We had only hoped to buy these items using our employee discount! Our friend and former co-worker was touched by the fact we donated our time to do this. But at the same time we were also touched that our company would jump in so quickly to help us make a difference in the life of a former employee having such a tough time. It's that kind of teamwork and thoughtfulness that makes The Container Store so special."
There are so many more great memories from the 10 years we've been here – and they all revolve around the people who make this such a great company. People who care about each other and making a difference! I can't wait for another ten years worth of memories in New York City!
– Kevin B., Store Director, Sixth Avenue Store, New York City