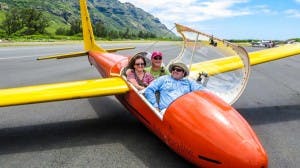 This summer I had the most wonderful vacation with my family thanks to The Container Store! My husband Kevin M. is The Container Store's video producer and to celebrate his 20 years of service with the company, he was awarded a trip of a lifetime – two airline tickets plus some extra spending money for the trip for us to enjoy! So, we chose to go to Honolulu, Hawaii, along with our 17-year old daughter, Haley and 15-year old son, Austin.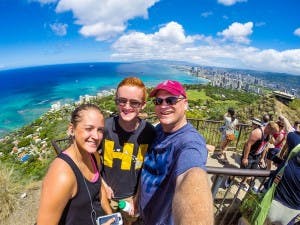 The experience of being on the Hawaiian island of Oahu for eight days, seeing the sights as tourists and getting a tour of the island by Kevin's mom, Julie, who actually grew up in Honolulu, was memorable. We went on glider rides over the North Shore, snorkeled at Hanauma Bay, hiked up Diamond Head, visited Punch Bowl, rode bikes down Tantalus, spent an afternoon on Waikiki Beach, took a 10-mile bike tour around Waikiki and downtown Honolulu, attended a luau, toured Pearl Harbor and saw many rainbows, after what Kevin's grandmother called "sun showers," in Manoa Valley.
This trip was not just a trip to Hawaii, it was also a trip to spend time with our family! Kevin's grandmother lives in Honolulu, so we were able to spend time with her, which we have not done in many years and it was important for all of us to have this time with her. We also shared our vacation time with Kevin's mom, who grew up in Honolulu, but now lives in San Antonio. She showed us around the island and took us to places she remembered from her childhood.
The last few days of our trip was spent in Phoenix, Arizona where we spent more treasured time with family we don't get to see often enough because of the distance between us and our busy schedules.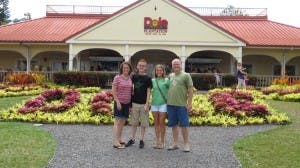 It was an incredible 11-day vacation Kevin, Haley, Austin and I had together as a family and with family! But, this trip would not have created the memories it did without The Container Store's tenure gift. Kevin has been with the company for 21 years now. His co-workers have seen our family grow and change, just like our own families have seen. The Container Store is our family, too! Only two words can sincerely express my appreciation for the anniversary gift our TCS family gave us…THANK YOU!