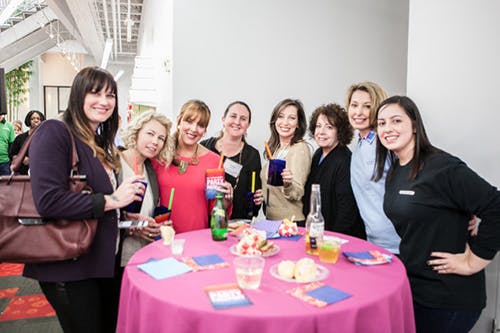 We couldn't be more thrilled to have made FORTUNE's "100 Best Companies to Work For" list for the 15th year in a row – landing at #28 this year, and as one of the top-ranking retailers on the list. So of course this called for a MAJOR celebration – at our home office, distribution center and in every single store!!
Our stores received a special box with "fortune" cookies (get it?) and the fortunes inside were actually some of our most important company milestones, to celebrate our journey to becoming a public company in November! And our home office and distribution center celebration was beyond festive, complete with confetti, streamers, a champagne toast, and lots of fun games – like "musical dairy crates," "Foundation Principles trivia" and much more!
Check out all the fun we had in our photo gallery!
We know that making FORTUNE's list each year doesn't just happen – it's a direct result of our employees' hard work, our collective focus on upholding our Foundation Principles in everything we do, our employee-first culture and our long-term dedication to becoming the best retail company in America!
The success of our business starts with our employees, but it's really about more than that – it's about all of our stakeholders together, including our customers, vendors community members and shareholders, too.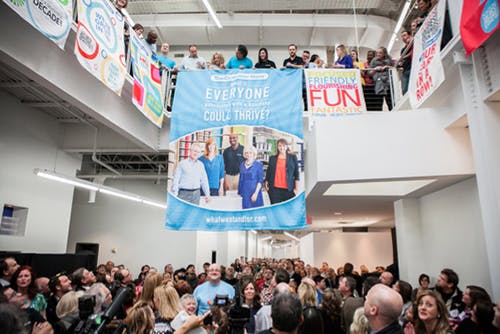 Which is why we were so excited to not only unveil our new What We Stand For stakeholder videos the same day as our FORTUNE celebration, but to hear firsthand from several of our stakeholders about how The Container Store has helped them THRIVE. We invited several employees, a vendor, customer and community member to tell us their personal story of how The Container Store has changed their life – and boy – was it amazing to hear the power of our company's WAKE. One of our employees even said that if it weren't for the support, flexibility and great people at The Container Store, she is sure that she and her husband of 42 years wouldn't be married today. Talk about powerful! We were also thrilled to welcome about 200 of our vendors to the celebration – after all, it's hard to tell the difference between an employee and a vendor at our company!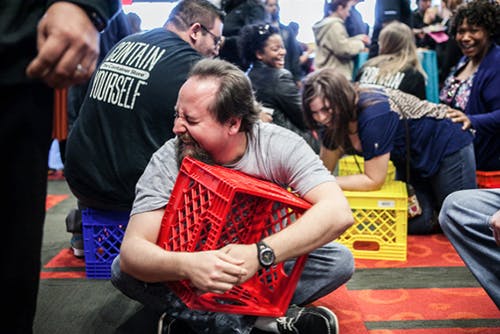 We're just so proud that together, we're creating a workplace where everyone looks forward to coming to work alongside other great people and improving our customers' lives by getting them organized; a workplace where our vendors' companies become all they hope and dream for; and one that's helping our communities flourish. And when all this happens, our shareholders benefit from a financially healthy company. Now THAT's the power of WAKE!