We had so much fun celebrating our wonderful employees at our stores, home office and distribution center on National We Love Our Employees Day February 14th…and this year's celebration was made BEYOND extra special with the launch of our Employee First Fund.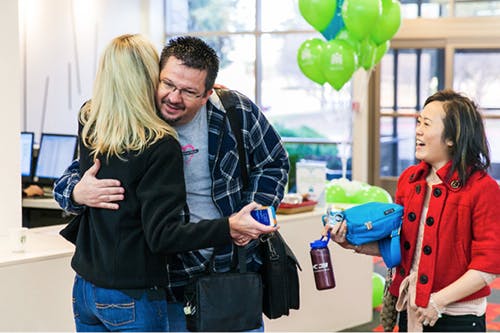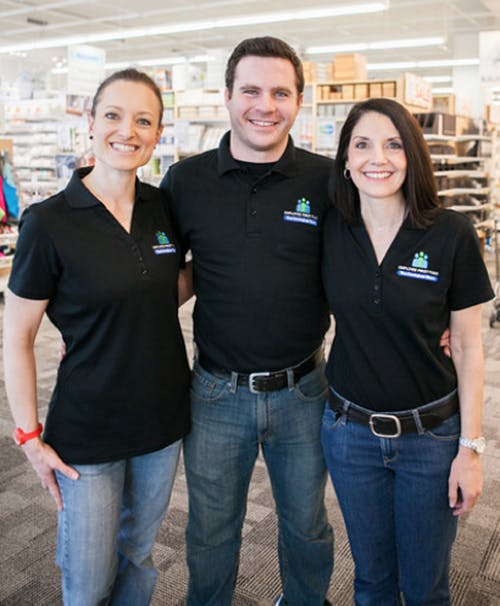 Employees watched a special video message from our leaders announcing the launch of the Employee First Fund that provides grants to employees experiencing unforeseen emergencies that they're not financially prepared to handle, like a major medical situation. What a wonderful way to ensure all of our employees feel safe, secure and warm! If you missed the video, you can watch it here.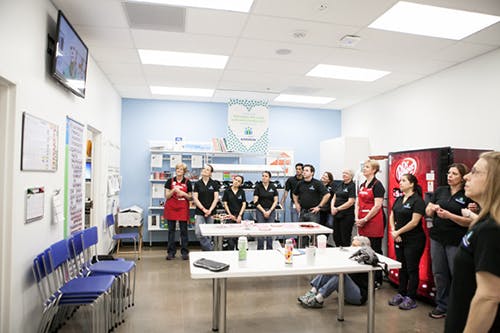 Oh and by the way, this is how it made us all feel: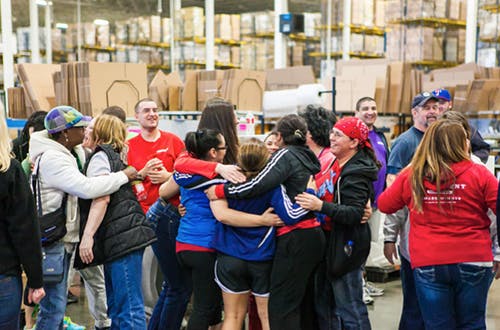 Everyone got breakfast and treats served to them by our Vice Presidents and Managers. Our Distribution Center employees even had their breakfast brought to them on festive "Love Carts"!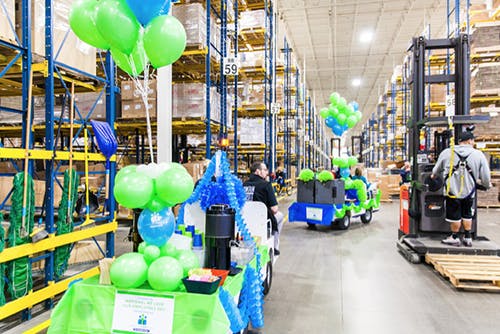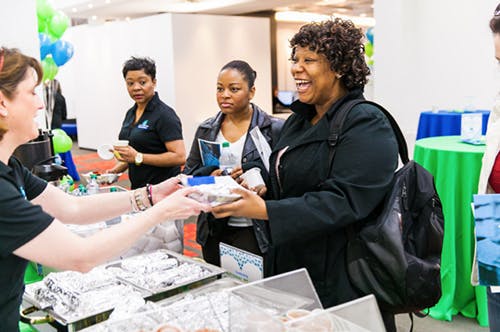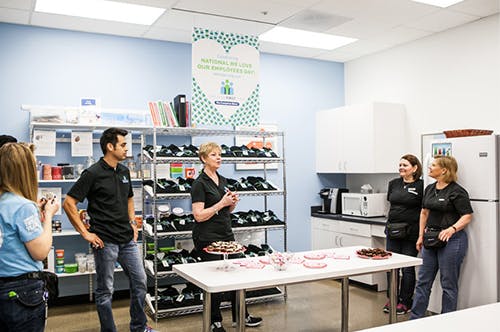 It was a day of high-fives, happiness and of course, LOTS OF HUGS! We loved it!