On the "About Us" page of Poppin's website, the following phrase is spelled out in big, bold letters: "We believe that everyone, everywhere deserves to work happy." At first glance it may not seem like a particularly remarkable idea, but think about it for a moment. How many people truly think of their workplace as a place where they can be happy? Not only that, but how many companies see themselves as places designed to promote happiness? For many, a job is merely something you have to do for money—a means to an end, if you will—and the idea of working behind a desk in an office conjures up drab, darkly comedic images straight out of The Hudsucker Proxy or Office Space.

"We spend more time at the office than we do at home, so the office should be a place that makes you smile!" says Heather Roland, Poppin's Director of Wholesale Operations. With their colorful, attractively-designed products, Poppin has put this strongly-held belief into practice, seeking to inspire positivity and creativity in the workplace. While everyone has their own way of brightening up a workstation (succulents, bobble-head dolls, and inspirational cat posters come to mind), their decision to inject liveliness into otherwise humdrum office products—staplers, tape dispensers, desk organizers, etc.—has helped revitalize offices everywhere. One of their core design values, says Roland, is to "make the ordinary, extraordinary."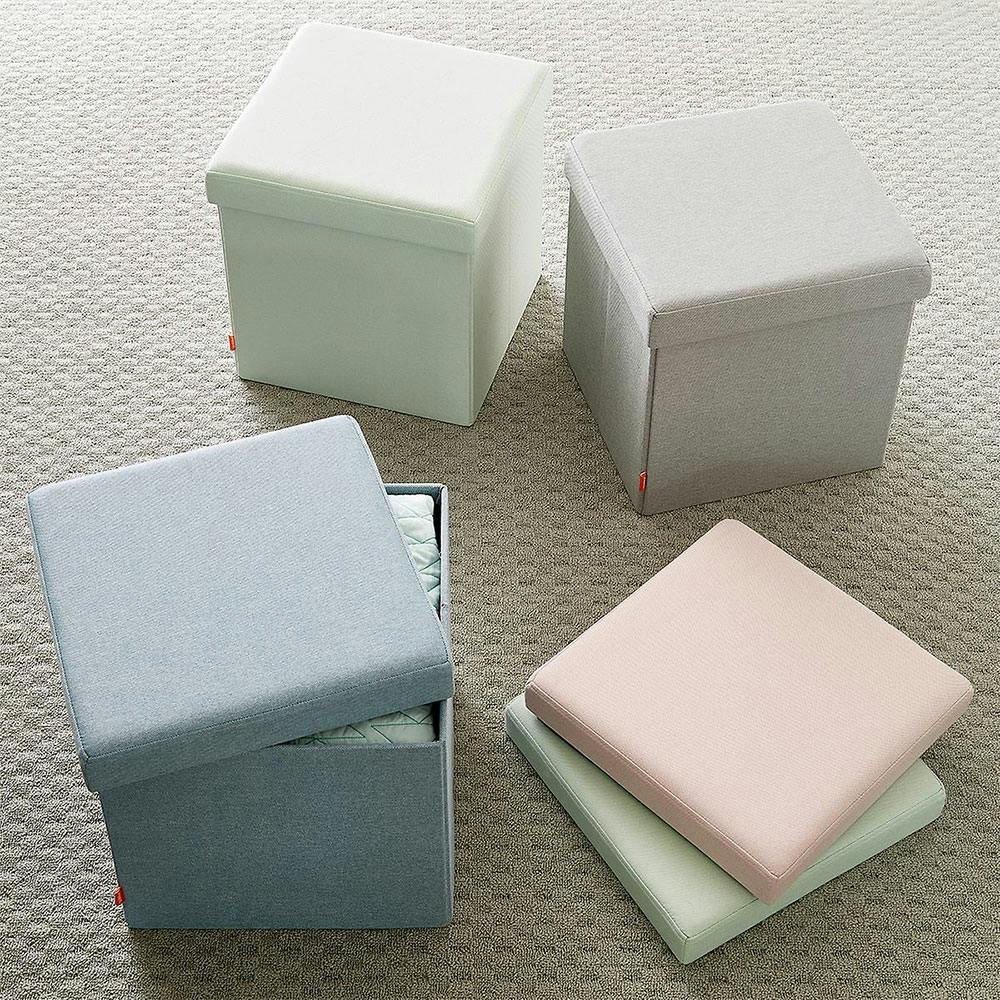 And one of the main ways Poppin does this is through color. Psychologists have often detailed the different ways that colors can affect our moods, and Poppin's rainbow of both bright and subdued color options is designed to appeal to a wide range of customer tastes and temperaments. Of course, as more and more people colored themselves happy with Poppin products, the New York-based company quickly branched out from office supplies and into the realm of file cabinets, wall storage, benches and chairs, and even desks.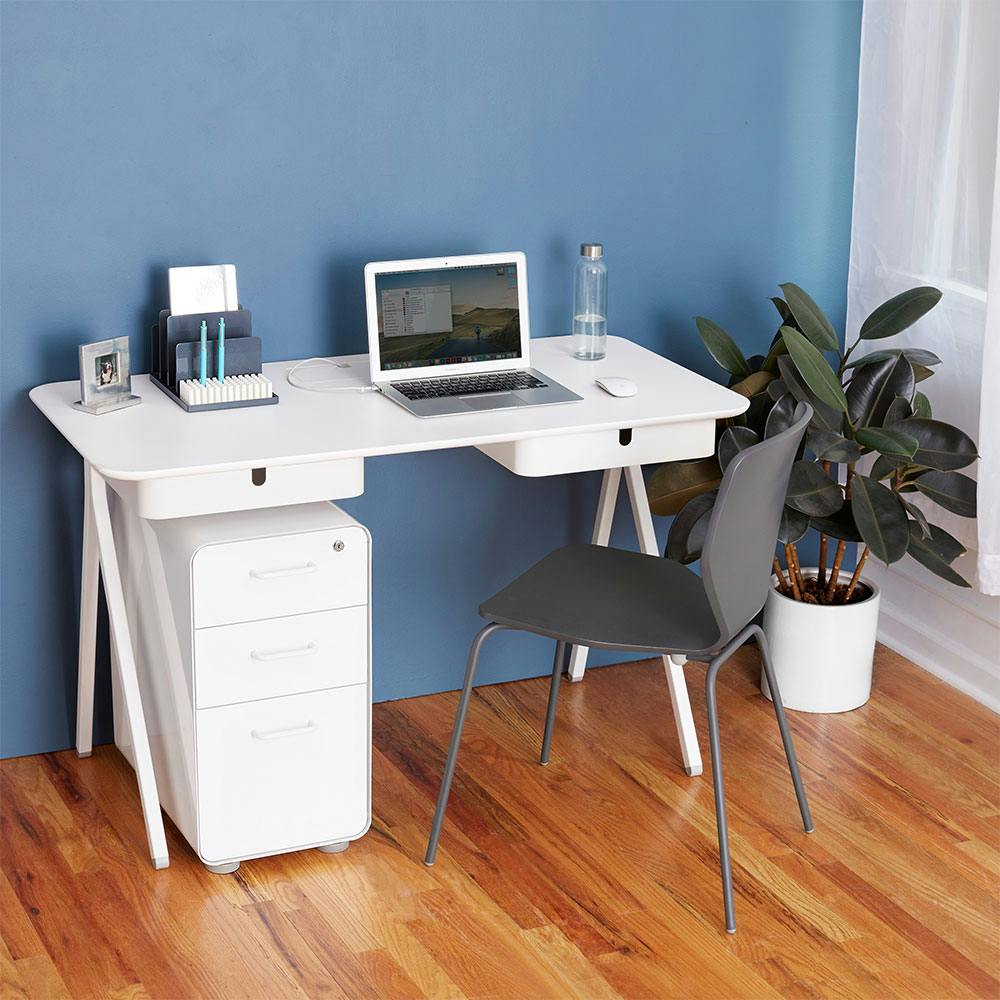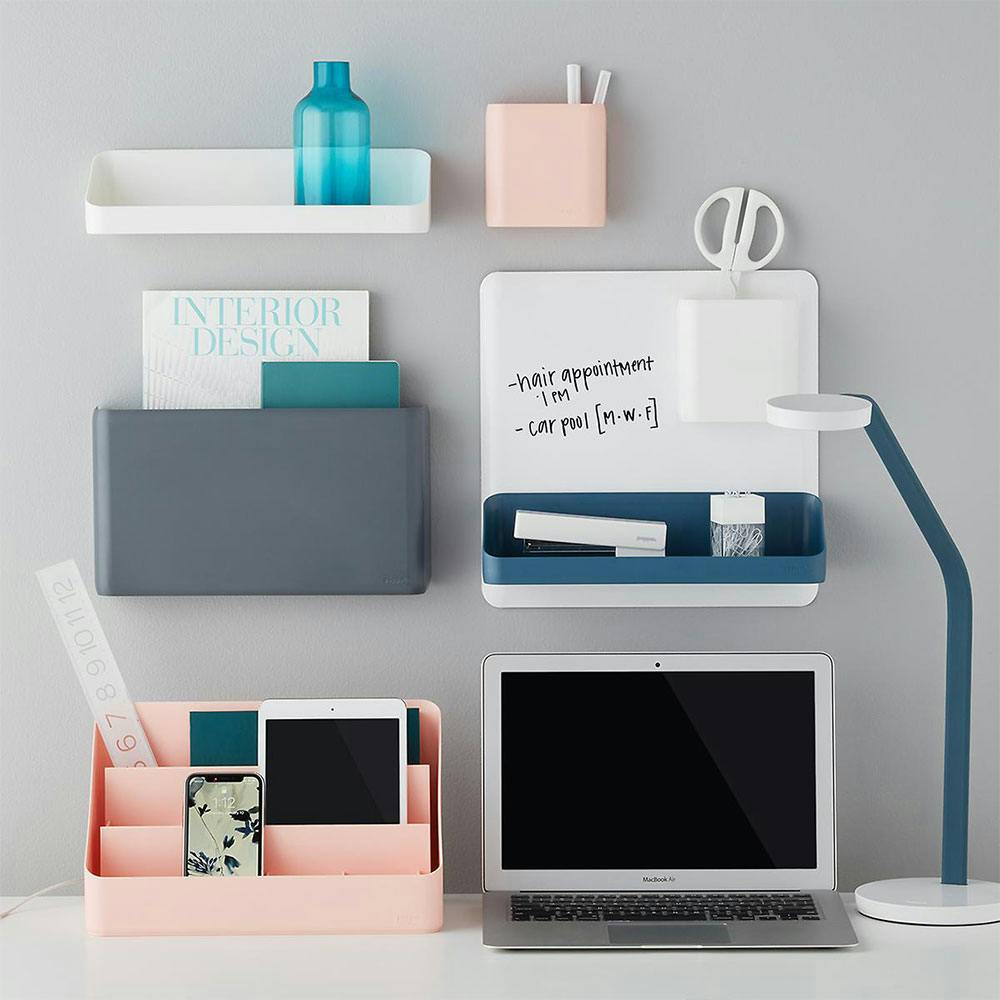 Poppin's bright, colorful aesthetic and focus on "working happy" made them a natural fit for The Container Store, and we began offering around two-dozen of their office products to our customers in 2014. The overwhelmingly enthusiastic response from both the customers and our employees subsequently led to a huge increase in our Poppin selection, most recently with a new exclusive series of laundry hampers.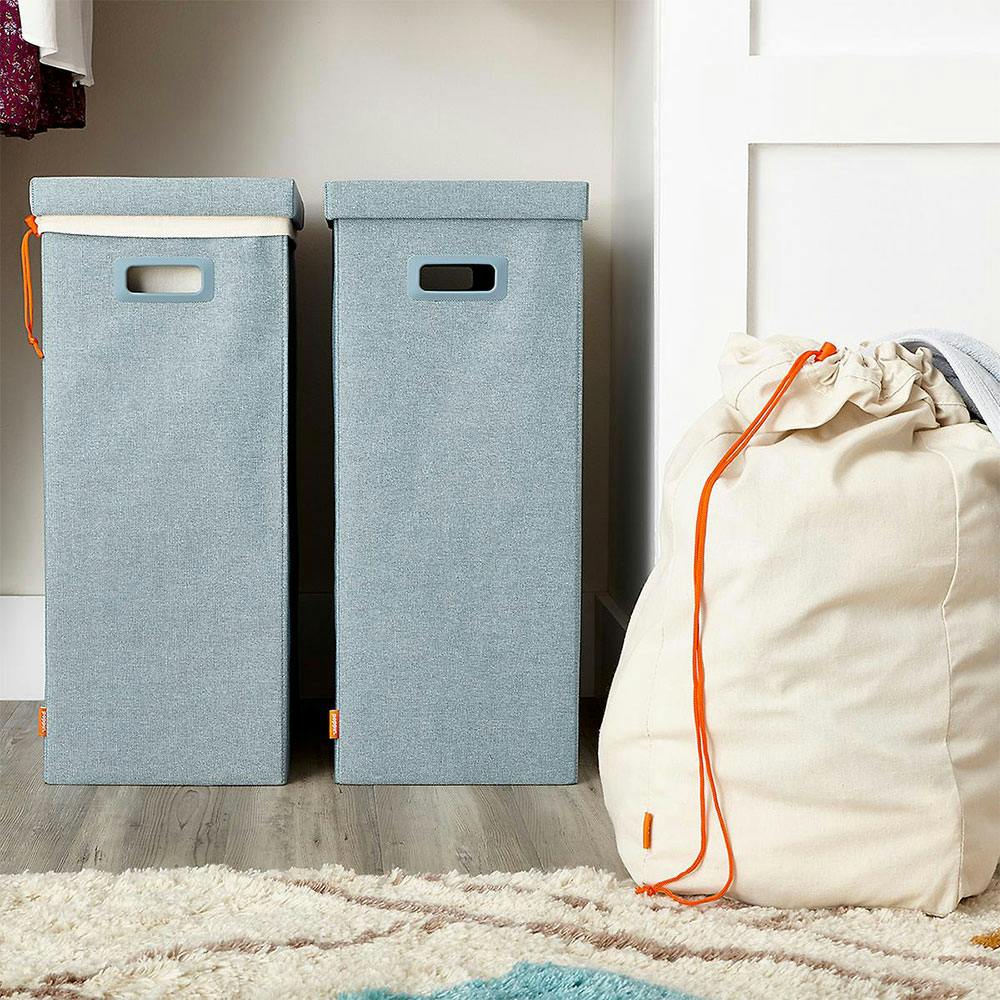 Kristen Kirk, The Container Store's Office Buyer, has described Poppin as an "amazing partner," and loves working with them to develop new products. "While we started off only selling their office products, our collaborative partnership has led to great exclusive products in a number of other areas, including our Closet, Laundry, Storage, and Shelving departments," she says. For Roland, the feeling is mutual: "The Container Store represents our brand in an incredible way. They showcase our products' beauty and versatility, and we like to joke that our goal is to be in every single aisle of the store!"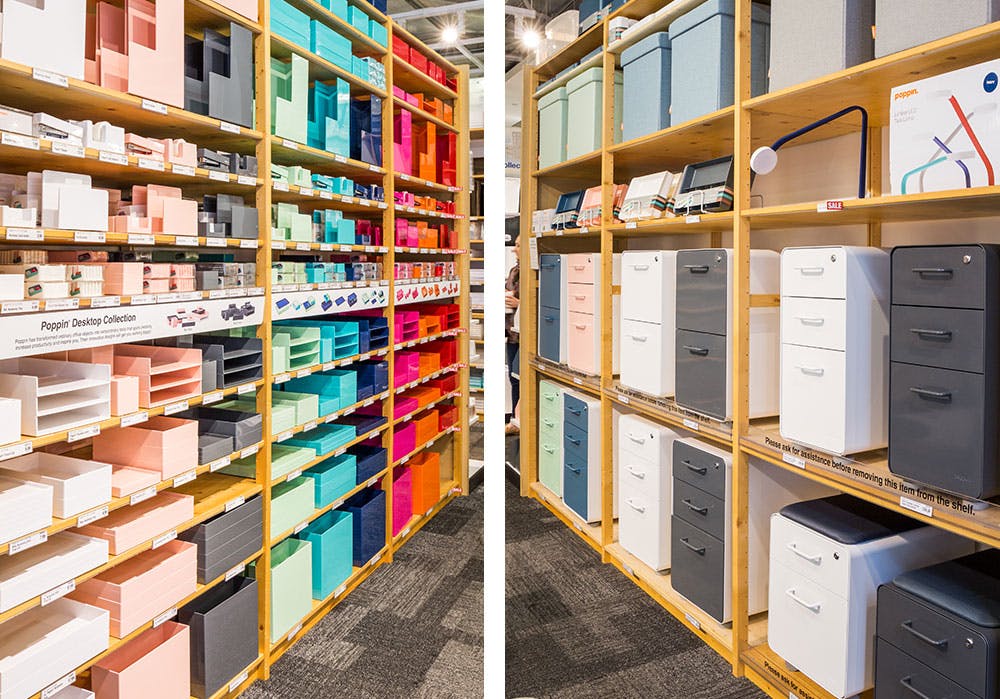 But at the end of the day, both Poppin and The Container Store readily admit that products can only go so far in making a happy workplace. More than anything else, a happy workplace rests on a company's love and investment in its employees, and that's why Poppin is also well-known and celebrated for their positive company culture. "Our 'work happy' philosophy isn't only about the products, it's about the people," Roland says. "Creating teams who respect each other and enjoy spending time together makes a huge difference in both productivity and creativity, and it's a way in which Poppin and The Container Store are very much aligned."