We say and bet you'd agree that you can "feel" the difference when you're working for, shopping in, or doing business with a company that has a conscious culture. What's a conscious culture? It's one that's built on values and principles (for us, it's our seven Foundation Principles) that serve as the guidelines for every decision that employees make. This allows them to feel safe and secure, and work together day in and day out toward the same common goals for our business.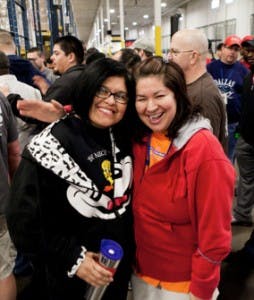 We often hear from other companies that while they admire The Container Store's culture, THEIR company or work environment is just too different…and that while they'd like to create a great culture, it just isn't possible at their workplace.
Well – we beg to differ. Our culture is not strong because we're in a glamorous industry and business is easy – we are a retail company selling empty boxes! And in the Distribution Center, where our conscious culture is so strong, the work is not only difficult, but physically hard. Our employees are loading and unloading, lifting and packing in a very manual environment. The facility is not climate controlled – it's cold in the winter and hot in the summer. And yet our Distribution Center employees all want to be here. They want to do a great job. They LOVE what they do, they love our company and they believe in our Foundation Principles. I truly believe that we have the happiest Distribution Center on Earth (although I guess you could say I'm a bit biased)!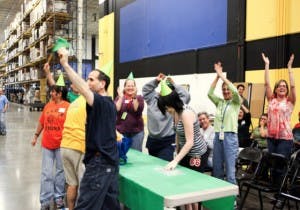 We recently asked our Distribution Center employees what they love about working at The Container Store and being a part of that culture and we couldn't resist sharing what they had to say. (Please click on the video above to view).
And if you want to learn even more about creating a conscious culture within your organization, check out www.consciouscapitalism.org.
Amy C., Vice President of Logistics & Distribution