*This post is part of Chairman and Co-Founder Kip Tindell's Thoughts on Thriving Blog Series. Read other posts in the series here.
I want to tell you one of my favorite stories about trust in business.
Many years ago, our Vice President of Logistics and Distribution, Amy Carovillano, was at Dallas Love Field Airport waiting for a flight to Houston. Amy noticed a woman talking in a very animated manner with the airline's gate agent. When the woman left the counter, she was clearly unhappy and began looking around as if searching for someone. There were more than a hundred people in the waiting area, but she headed straight for Amy, passing at least fifty other people closer to her. "Excuse me, are you on the next Houston flight?" the woman asked. When Amy said she was, the woman asked for a favor.
She explained that her husband had flown to Houston on an earlier flight but was stranded at the airport's rental car counter. He had forgotten his wallet and couldn't rent a car without his driver's license (he was able to fly without the photo ID because airport security was not as tight back then). The woman had come to the airport with the wallet, hoping that a crew member would take it to Houston on the next flight. In the conversation Amy had just witnessed, the woman learned that the crew was unwilling or unable to help. She then asked Amy to take her husband's wallet—identification, credit cards and all. Of course, Amy was happy to help but she had to ask why the woman singled her out? Remember, this woman didn't know Amy at all.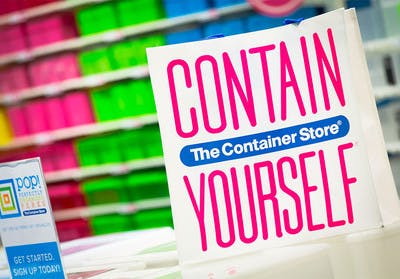 The woman said she chose Amy because she was wearing a jacket and watch each with The Container Store's logo and she assumed Amy was an employee. The woman added that she was a loyal customer and knew from firsthand experience how nice and willing to help all the employees at The Container Store are. Her experience in our stores told her that an employee of The Container Store could be trusted to deliver this important cargo to her husband. After landing in Houston, Amy met the woman's husband and gave him the wallet. During her flight, and for a long time afterward, Amy kept thinking, "What an amazing company I work for—talk about the power of a great brand!"
Creating a foundation of trust in business with everyone you interact with, just as you would in your personal life, creates countless competitive advantages. And for all of us that have the opportunity to work at The Container Store - it's our job to work hard every day in all that we do to build and maintain that trust.