For many veterans who complete their service, the big question weighing heavily on their minds is "well, now what?" The transition from military to civilian life is not an easy one, particularly when the skills they've developed during active duty aren't always applicable in the workforce. As a result, it's not uncommon for vets—especially those still bearing the physical and emotional scars of battle—to feel disheartened and alone when it's time to begin a new career.
But for those who find this transition difficult, Dog Tag Inc. is here to help! Founded in 2012, this Washington D.C.-based nonprofit organization has helped over 100 veterans, military spouses, and caregivers enter the workforce armed with the confidence, support, and business acumen to succeed. These skills are taught via bi-annual, five-month business and entrepreneurship-focused fellowship programs that combine education, hands-on learning, career exploration, and wellness to help fellows rediscover their sense of purpose. Dog Tag Inc.'s program boasts an impressive 91% graduation rate. Of these graduates, 48% are back in the workforce; 38% are running their own businesses; 22% are back in school, 11% are seeking employment; and 7% remain focused on health and wellness.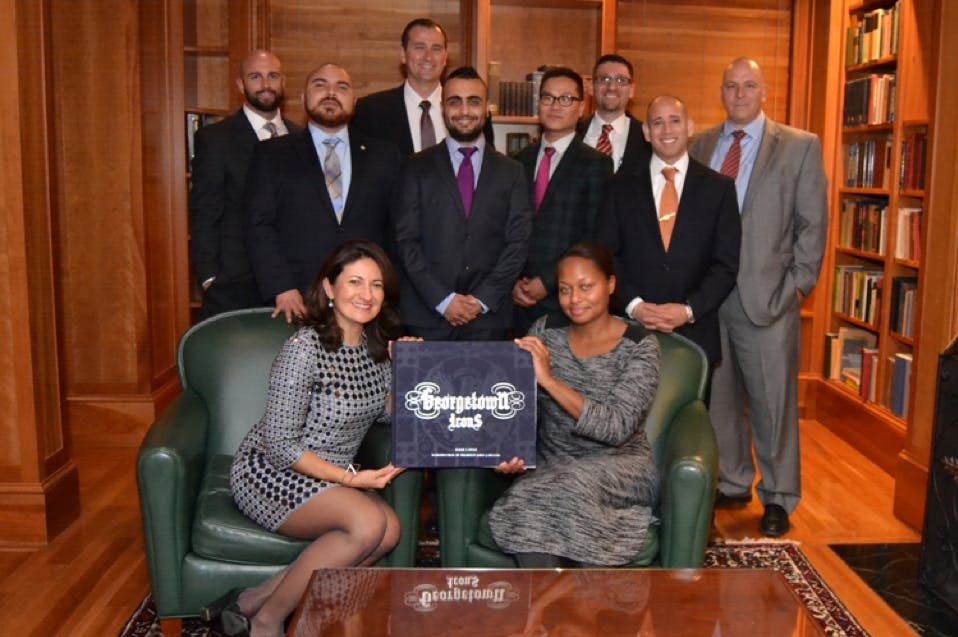 The centerpiece of this organization is the Dog Tag Bakery, located in the heart of Georgetown. This retail bakery acts as a "living business school" for Dog Tag's fellows, so while they're learning about business and entrepreneurship through Georgetown University coursework, they're also gaining first-hand experience working in every aspect of a growing small business.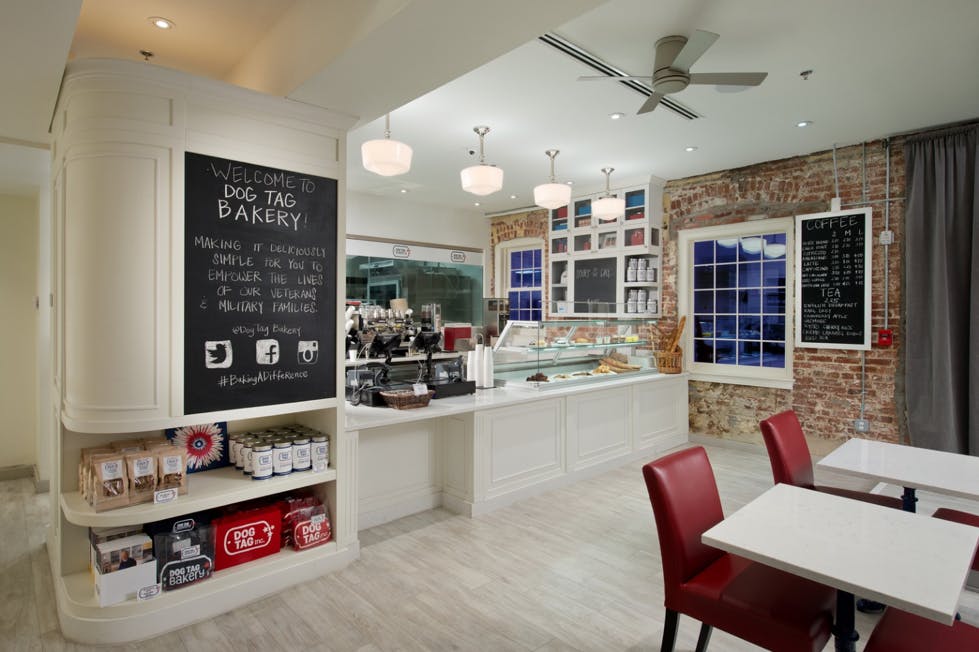 When we learned such a terrific nonprofit needed a little organizational "TLC," we were happy to jump in and help! Specifically, Dog Tag Inc. needed help in their office workspaces and storage closet. "As a nonprofit, we were so focused on dedicating all resources towards the mission," says CEO Meghan Ogilvie. "Our workspace was inefficient, but we didn't have the luxury to spend money on basic organizational equipment and supplies."
After obtaining photos and measurements of the office areas, our team of Elfa designers got to work maximizing every available inch of space. It was a big undertaking, but the end results were stunning!
Before

After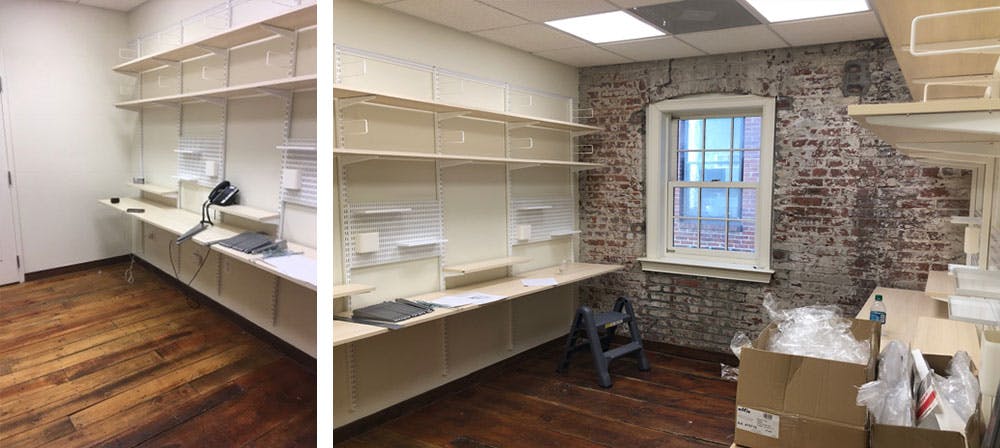 Before

After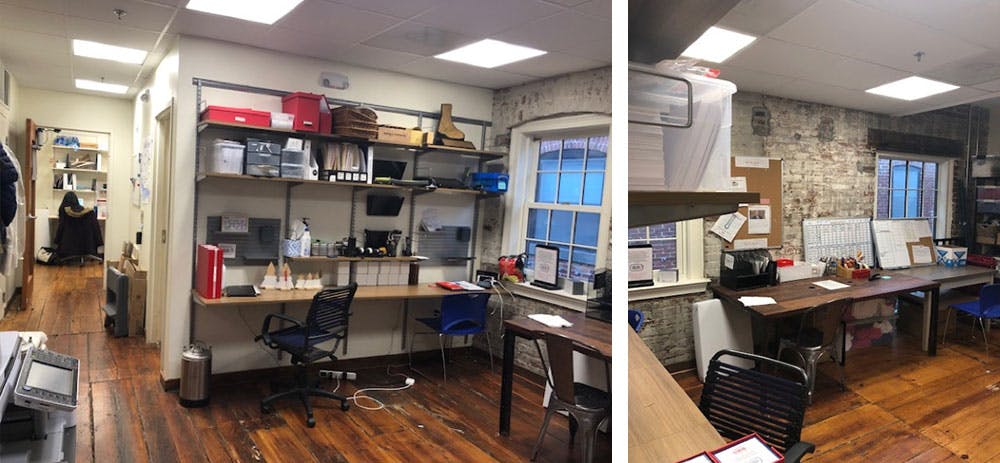 Before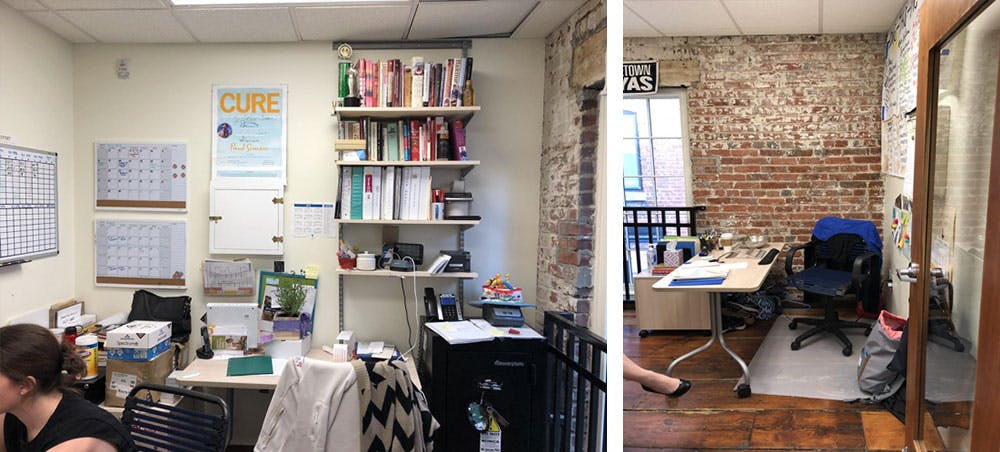 After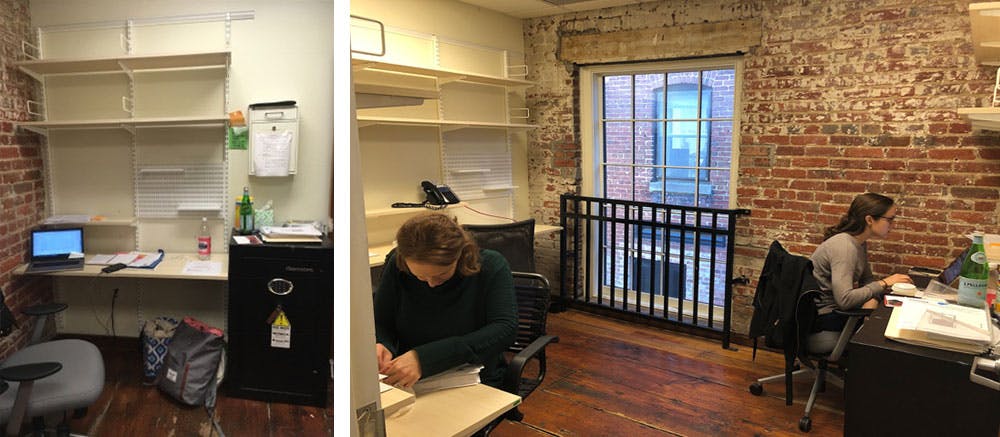 The re-arrangement of the desk spaces gave the office workers so much more room to work, they were even able to hire two more staff members! Their office supplies are now much more organized and accessible, and the end result has had a positive impact on both the staff and the fellows. "Our team is so proud of the space they work in," says Ogilvie. "I never knew what a difference an organized office could make, and I am so very grateful!"
Lolly Rivas, Dog Tag Inc.'s Director of Development, agrees wholeheartedly. "We can't thank The Container Store enough!" she says. "They accounted for our needs to create a design that maximizes our limited space while providing our team members with a functional space to make their own. This incredibly generous contribution goes beyond shelving—it has greatly improved daily life and increased efficiency of our growing nonprofit."
On behalf of everyone at The Container Store, we just want to say, "you're welcome!" We're happy to help this wonderful organization, and we can't wait to see the positive impact the Dog Tag Bakery continues to make on the lives of veterans for years to come!