In today's rapidly-changing world and ever-expanding global marketplace, receiving a quality education is as important as ever. Sadly, over 59 million children worldwide are unable to attend school, and this number is growing due to conflict and war. So that's why, for the second year in a row, The Container Store is partnering with UNICEF USA to help provide school supplies and educational materials to those children in need.
Watch the video above to learn how you can help from Caryl Stern, UNICEF USA President & CEO and Melissa Reiff, CEO of The Container Store!
Now through August 31, The Container Store is accepting donations from customers at checkout, both online and in our stores. Our goal is to raise over a quarter of a million dollars for children's education.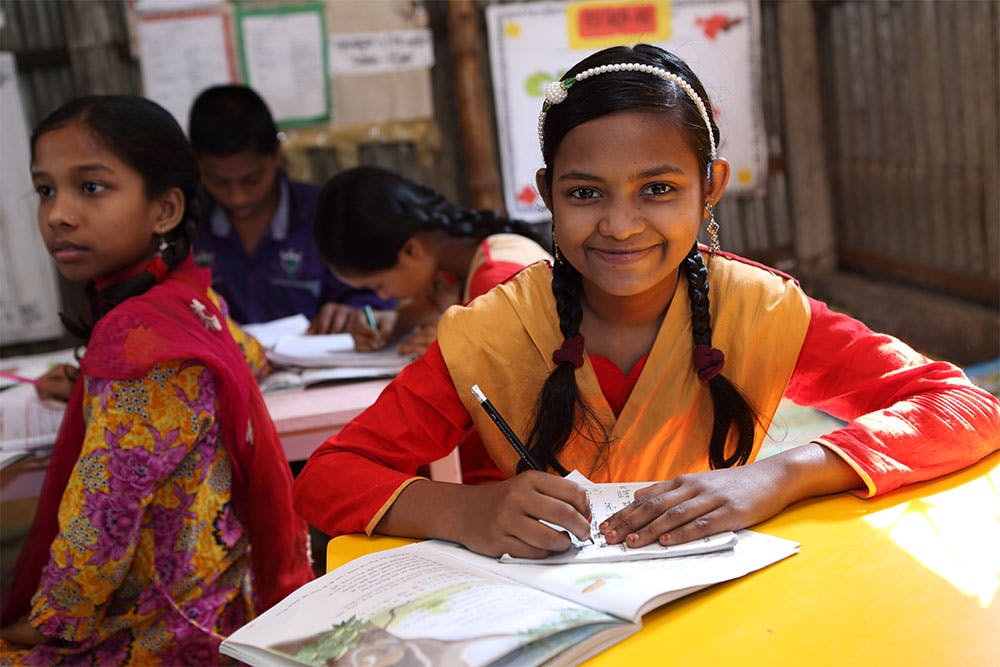 Here's a look at how your generous donations can help:
$2 provides a school bag for a girl in an accelerated learning center
$6 provides education materials for a child who can't attend school because it's unsafe
$12 provides a blackboard so a teacher can help educate students
$20 helps 20 students learn critical math skills
$225 can provide 50 young children critical learning materials to help them grow and develop in the aftermath of an emergency.
You can shop now to donate to UNICEF USA at checkout. For more information, please visit standfor.containerstore.com/unicef.
Thanks for helping us make a difference in the lives of children everywhere!