Our customers sure did Kiss Clutter Goodbye during our recent spring organization campaign allowing us to make a real difference for Goodwill Industries and the people they support.
Over the course of the two donation drive weekends at our stores, we collected nearly 185,000 pounds of clothing, small appliances and household items! All donations go to support Goodwill's mission of providing employment training, job placement services, virtual skills training, and community-based services such as financial education and transportation. Wonderfully, the revenue generated by these donations will equate to 26,554 hours of job training in the communities where Goodwill organizations exist. In addition, our customers generously donated money at the register helping us to raise more than $50,000 in cash to benefit the important work Goodwill is committed to.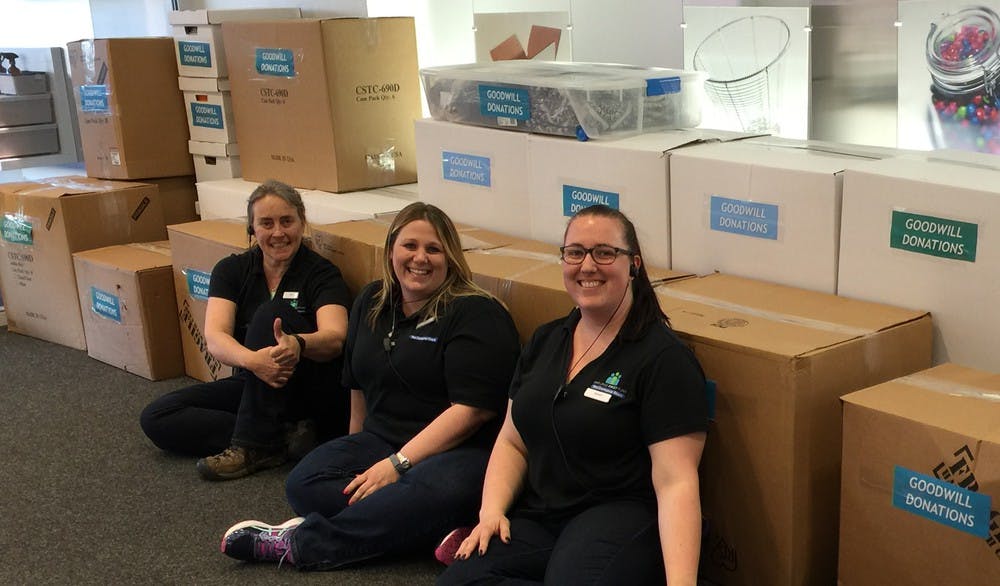 Employees in our Chestnut Hill Store with a weekend's worth of donations!
We're tremendously grateful to our customers for helping us support Goodwill and at the same time proud that they cleared their own clutter this spring.