Our continued partnership with Dallas-based Dwell with Dignity has helped many families move into a new, well designed and organized home. Dwell with Dignity's mission is to help families escape from poverty and homelessness through design; one household at a time. The nonprofit is made up of Interior Designers and volunteers who are dedicated to creating soothing, inspiring homes for families struggling with homelessness and poverty.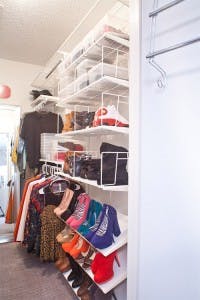 Dwell with Dignity partners with local social services agencies such as Interfaith Housing Coalition, Family Gateway and Genesis Women's Shelter. The families Dwell with Dignity serves have graduated from accountability-based programs at these agencies and have secured a place to live to get a fresh start. Dwell with Dignity fully furnishes their space with furniture, accessories, art, linens, food in the pantry and their first night's meal. All the things a family needs to feel at home!
Their hope is to change a person's surroundings, in hope to change their outlook on life. Exposing children to a nurturing home, that includes good design and art, can inspire a standard of living that will carry future generations. Exposing parents to this same environment will allow them to also see the positive impact it has on their family; inspiring them to maintain a standard of living they can be proud of and thrive in.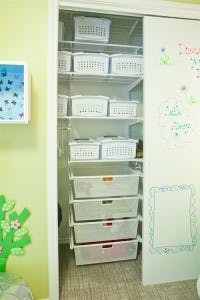 Over the past several years, The Container Store has outfitted several new homes with our shelving solution elfa, and provided many organizational products to accessorize the house. To date, Dwell with Dignity has helped over 64 families in the Dallas-Fort Worth area. This year, Dwell with Dignity is taking their program to Atlanta and has a goal to complete four projects within the Atlanta-area.
If you're interested in getting involved with Dwell with Dignity, there are lots of ways to help this great organization – donate cash, donate goods to be refurbished and used, volunteer and much more.