When I joined The Container Store's Buying Department after working for another retailer for several years and I first heard, "Fill the Other Guy's Basket to the Brim. Making Money Then Becomes an Easy Proposition," to be honest, I initially thought it seemed like a crazy idea! It was hard for me to fathom how going above and beyond to help a vendor succeed would help us both win in the long run. But after working in The Container Store's buying department for more than five years, I now completely understand that rationale and I keep it top of mind when working with anyone, especially our merchandising vendors.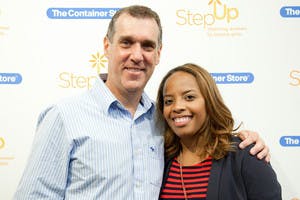 About two years ago, we found a gem in our Stackers Premium Jewelry Storage vendor. We didn't know it at the time, but it was the start of a beautiful relationship that has allowed both of our companies to flourish! We started by accepting a sample of just one stacker piece and together with our vendor, Alan, we've grown the line into a full, exclusive jewelry storage collection in just two years!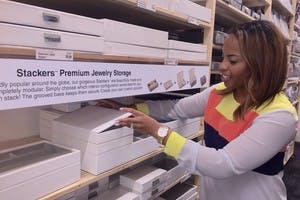 From the beginning, I focused on cultivating a relationship, not just a business deal. This meant going the extra mile to see what I could do to help Alan's overall business, like strategically placing our orders during the non-peak production season for the Stackers factory. Doing this kept Stackers cash flow normal, and kept the factory operating in order to eliminate layoffs and higher costs. This built trust with Alan and allowed us to have more productive and open conversations throughout the course of our partnership – about the look and feel of the products, our costs, production, pricing and more. Once we both knew we had each other's best interests at heart, our defenses weren't up during the entire process of creating the Stackers Premium Jewelry Storage collection, and this resulted in a truly mutually beneficial relationship for both of us.
Overall, it took time and patience from both of us to educate each other on our customers and learn how to create products that would work for both The Container Store and Stackers. We successfully navigated through re-designing some of the products and ultimately created a line that's absolutely perfect for our customers!
All this hard work resulted in both of us succeeding beyond our wildest dreams. The Container Store has continued to add new items to our Stackers collection after getting rave reviews from our customers, and in turn, Stackers has kept our costs low and developed exclusive new products just for us. Both of our baskets are overflowing – a win-win for everyone!