On the FAQ page of their website, Full Circle explains the meaning behind the company's moniker: "The name Full Circle comes from our philosophy that a product's life cycle should be cyclical rather than linear. Products made from materials that come from the earth can have long, functional lives, and then return to where they came, rather than collecting in a landfill."
At a time when many companies pay lip-service to green initiatives, Full Circle takes it so seriously that it's built right into their name. As a certified B Corporation*, their manufacturing process is designed to preserve resources and reduce waste while creating long-lasting products from safe materials. It's not easy being green (as Kermit the Frog can also attest), but Full Circle believes that the benefits of sustainable living far outweigh the challenges.
Families take many forms, but they all share one goal: to create a better future for their children. Full Circle believes this starts at home. The company was founded in 2009 as a sort of "meeting-of-the-minds" between four friends who were disappointed with the poor selection of cleaning and home-care products available in the marketplace. "We all came from different backgrounds: product development and manufacturing, sustainability, design," explains Tal Chitayat, Full Circle's Co-Founder & CEO. After a great deal of discussion and brainstorming, the company's mission to develop products that combine superior design, eco-friendly materials, and functional efficacy was established.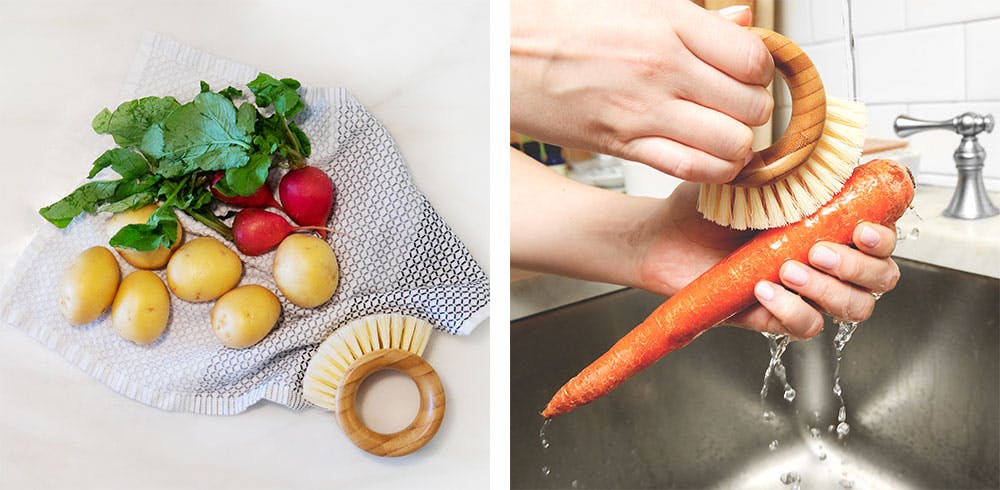 Full Circle's Ring Vegetable Brush
They began with kitchen cleaning tools—not exactly the most glamourous of product categories, Chitayat readily admits—and were determined to create something functional that would also not be an eyesore if left out on the kitchen counter. One of their first creations was the Ring Vegetable Brush, a handy and attractive tool made from bamboo and recycled bristles. It made cleaning carrots and scrubbing squash much easier, and Full Circle's clever kitchen solutions kept on coming.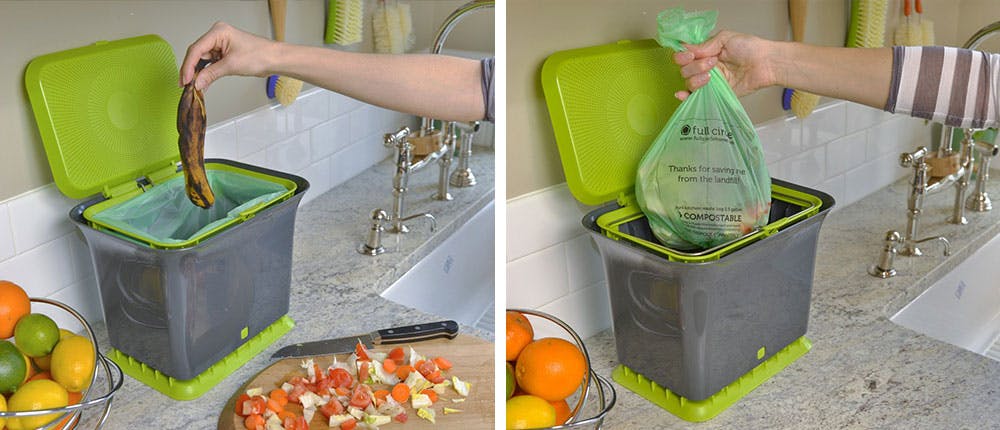 Thanks to Full Circle's Odor-Free Compost Collector, avoiding the landfill doesn't mean your kitchen has to smell like one.
One of the first Full Circle products to catch the attention of The Container Store's product buyers was the Odor-Free Kitchen Compost Collector. This ingenious, award-winning little invention gave our more earth-conscious customers a compact way to store their food scraps, and our mutually-beneficial partnership with the company was born.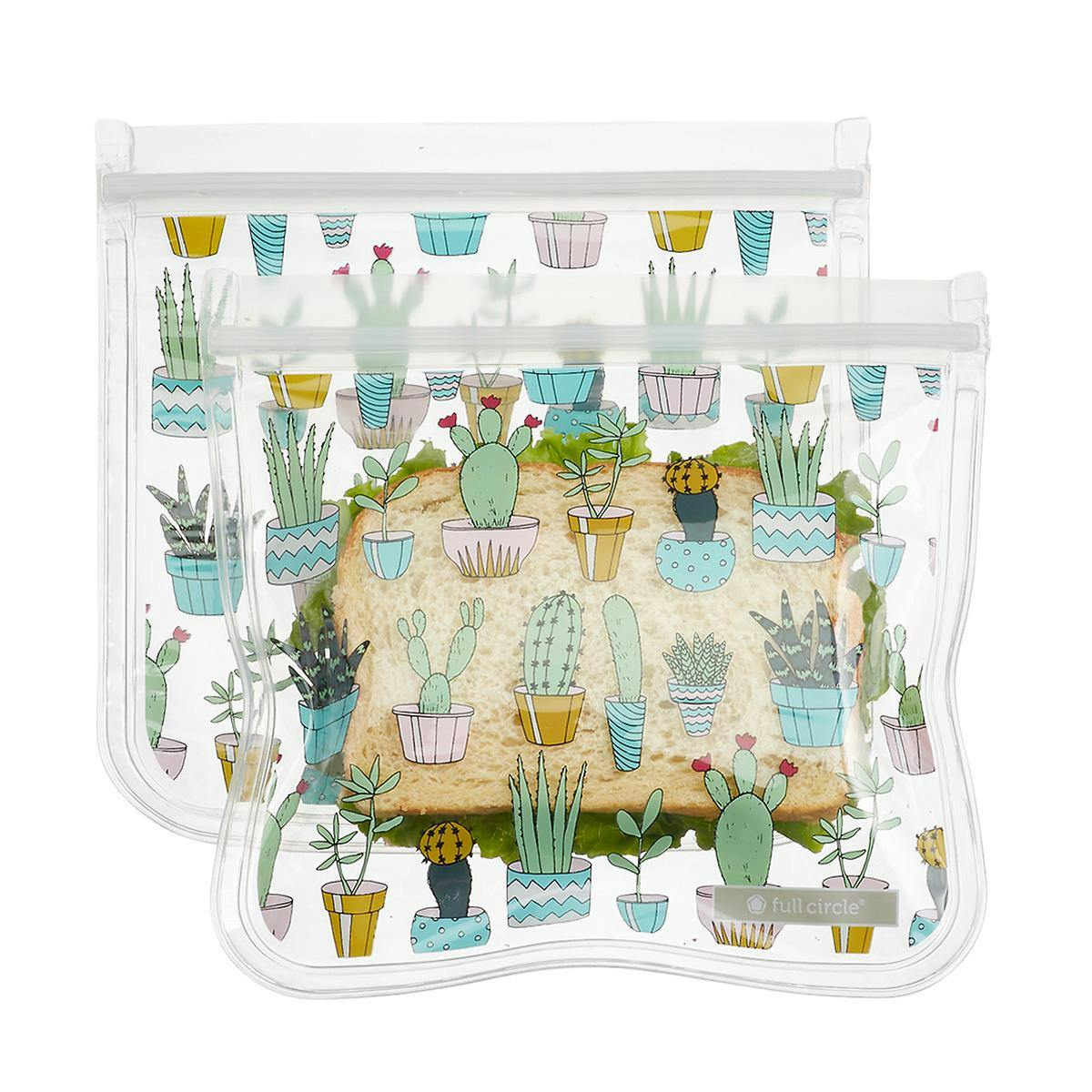 Full Circle Reusable Cactus Party Sandwich Bags: because even sandwiches like to get dressed up every once in a while…
"The power of our partnership has been really cool," Chitayat says. "It's a relationship that's so open and accessible. And from everything I've heard about The Container Store, that's not just the way they treat us—it's the way they treat everyone." He even shares that this approach has positively affected how his own company does business with other clients. "That's become part of our company ethos. Whether they're a vendor, a delivery service, or whomever, we treat everyone like a partner."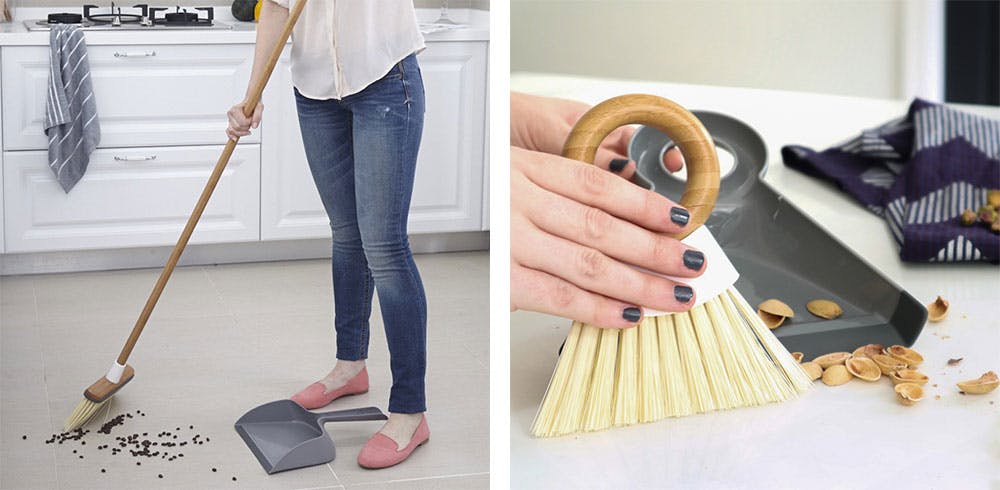 Though their product line has expanded significantly to include products such as dusting cloths, brooms, mops, and sandwich bags, Full Circle's singular focus on sustainability hasn't changed a bit. As they see it, creating greener household products is a calling, and they're here to answer it. "We like to say that Full Circle is about 'living forward,'" says Chitayat. "It's not about creating the best water bottle or the best brush—it's about a lifestyle."
*Per their website: "Certified B Corporations are businesses that meet the highest standards of verified social and environmental performance, public transparency, and legal accountability to balance profit and purpose. B Corps are accelerating a global culture shift to redefine success in business and build a more inclusive and sustainable economy."