The holidays are always a fun time at The Container Store's Home Office. Many employees choose to get into the spirit of the season by decorating their desks with tinsel, wearing tacky Christmas sweaters, or exchanging holiday cards. But no amount of decorating or sweater-wearing could top the holiday spirit that comes from our annual office holiday party!
Over the past few years we've had lots of fun holding our Gift Wrap Wonderland Fashion Show, but this year we decided to do something a little different. Instead of creating runway-ready apparel from gift wrap, we divided the office employees into teams (based on their respective department) and gathered together for a Christmas tree-decorating compeitition! The teams had several weeks to brainstorm and plan out their ideas, and once the competition clock started, they sprung into action to bring their magical holiday creations to life in less than an hour.
It was hard to ever think that any other holiday celebration could be as exciting as our Fashion Show, but when the trees were complete it was clear that our collective creativity and holiday spirit hadn't dimmed a bit. There were trees decorated with employee badges and TCS receipts, Harry Potter and Grinch-themed trees, and even an abominable snowman! But in the end our Distribution Center Supply Chain Team won with their "plaid"  themed Christmas Tree!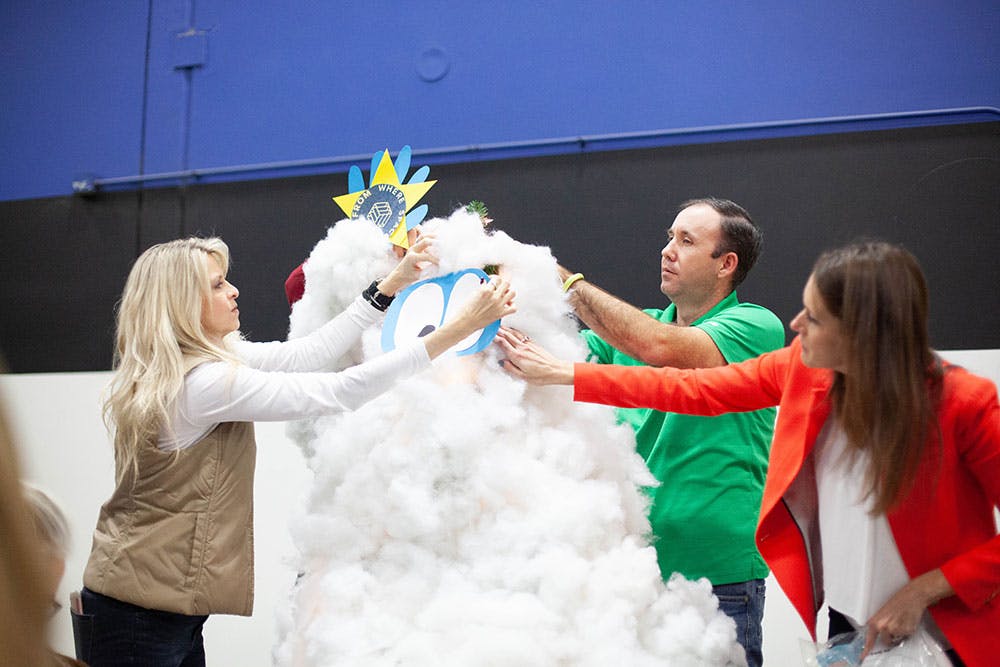 Building the perfect (snow) beast.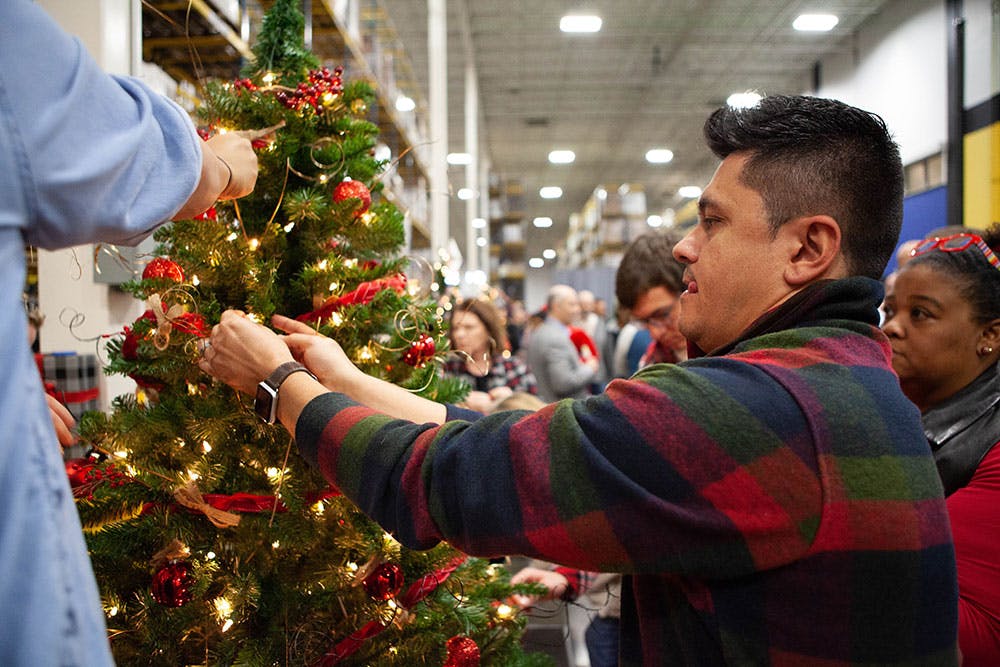 Mike puts the finishing touches on his teams's tree.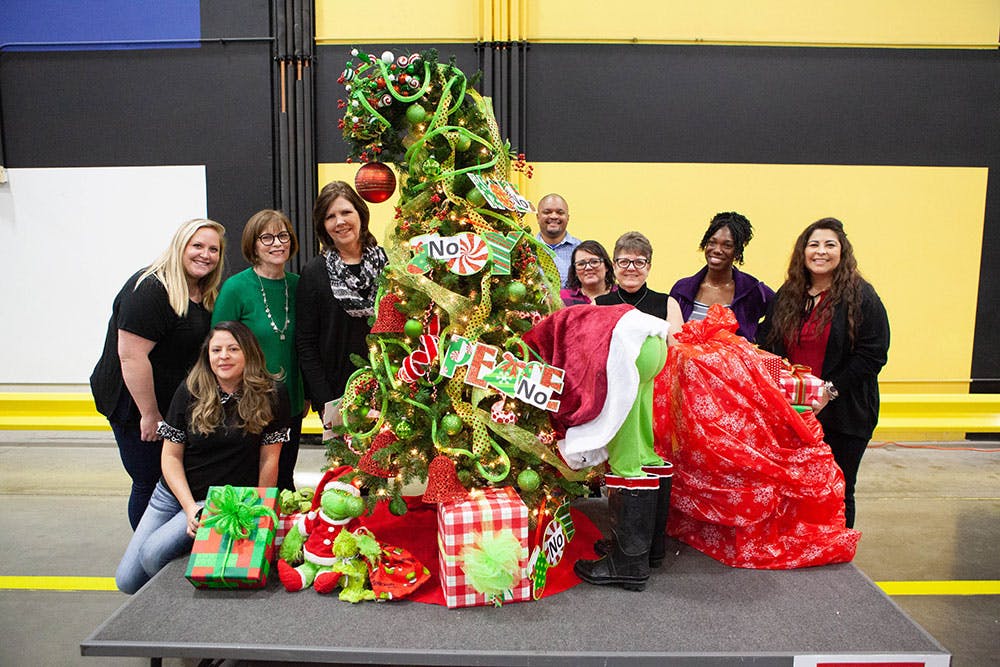 The Accounting department and their Grinch-themed tree.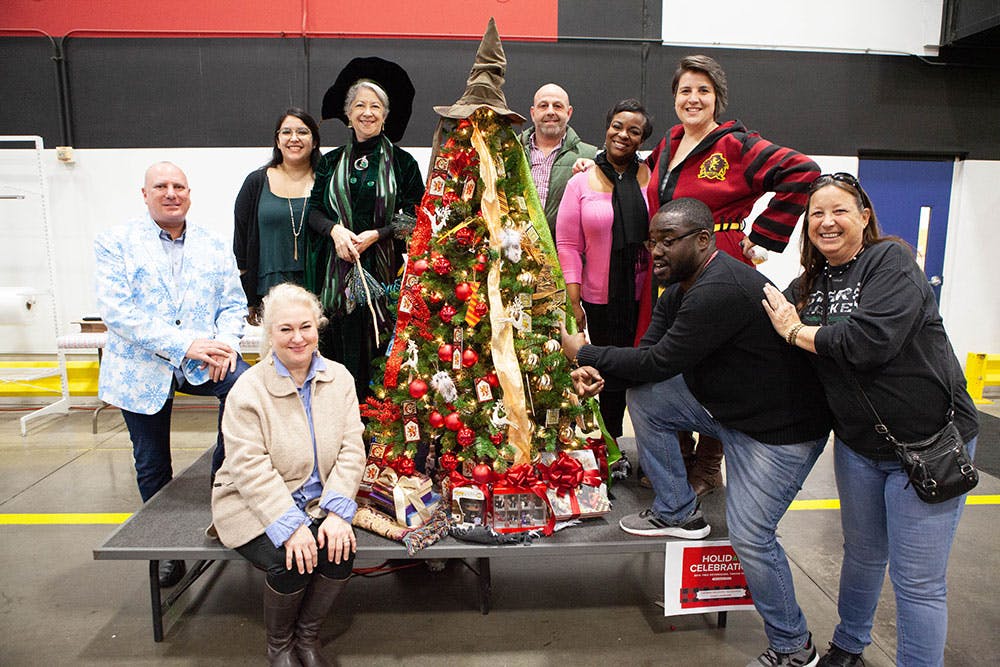 CSD and TCS Services' Harry Potter tree, complete with Sorting Hat. Fifty points for Gryffindor!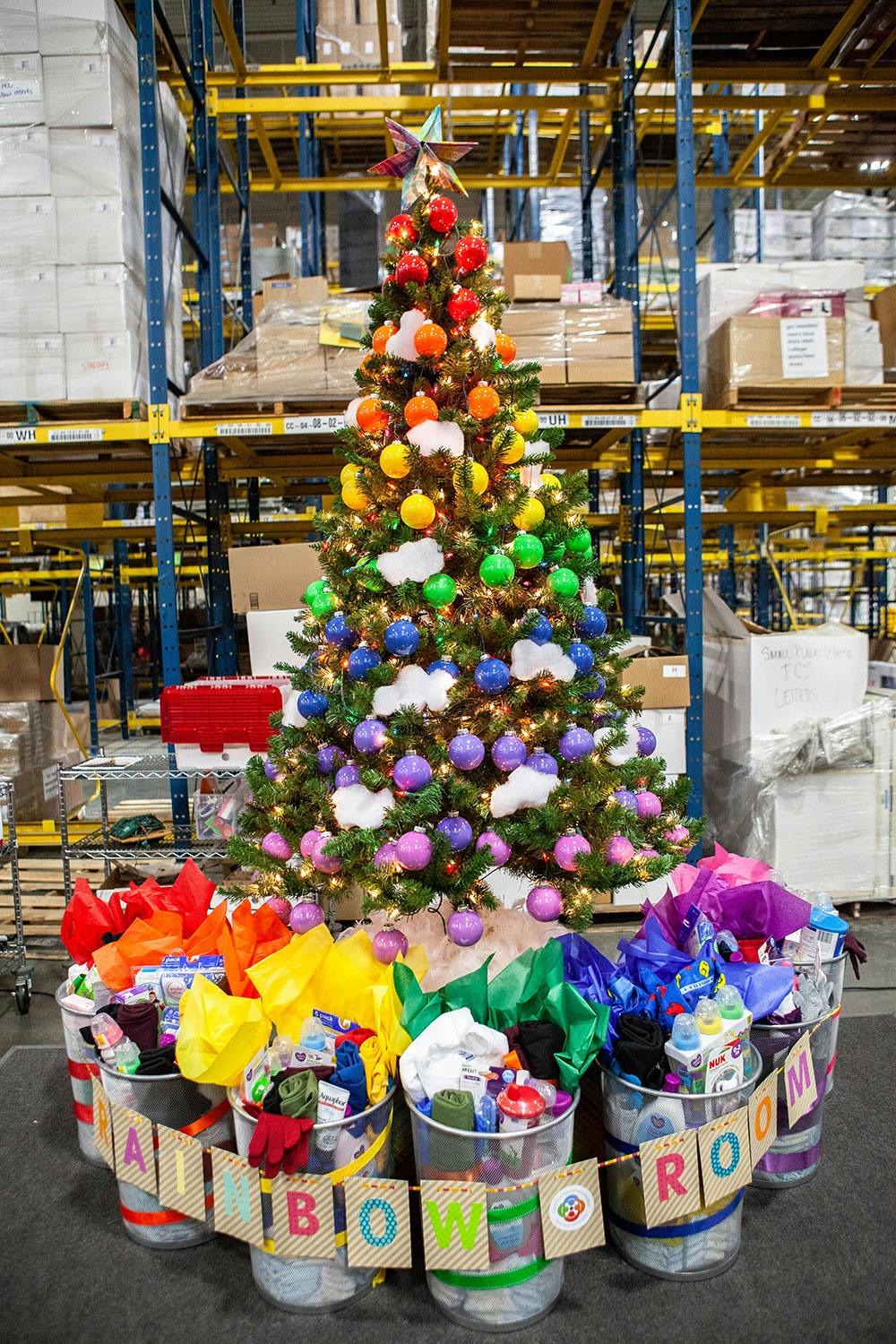 A delightfully colorful Rainbow Room-themed tree paid tribute to a local nonprofit partner.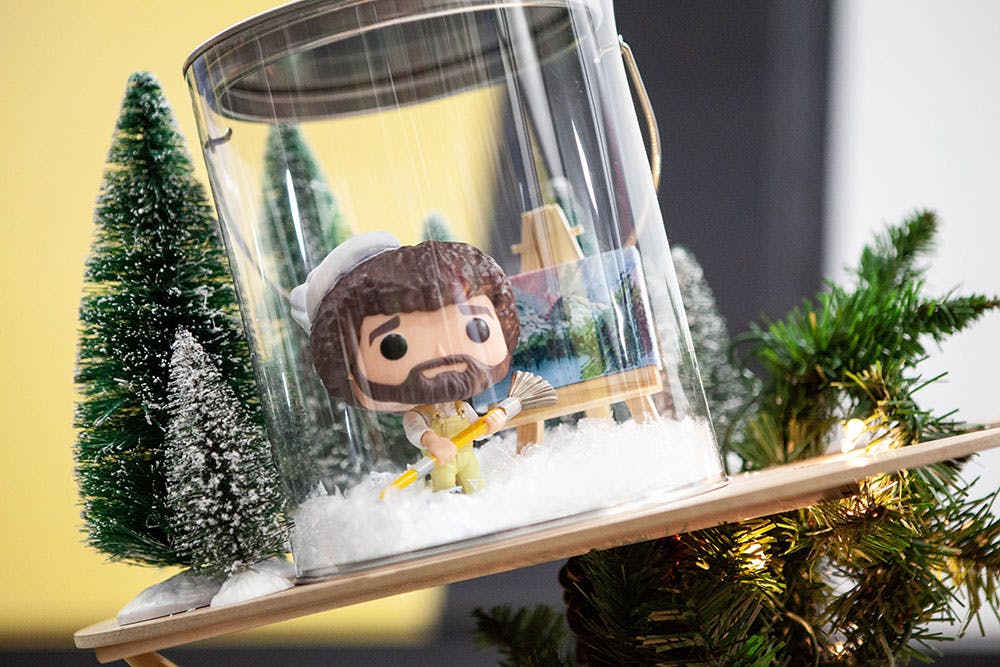 A Bob Ross topper makes for a happy little tree.
In addition to the fierce tree-decorating competition, there were other fun games such as Jenga, trivia, and a gift wrapping relay race! And a party is not complete without food catered by our very own Gumby Café who went above and beyond by providing us with a festive and tasty Latin-themed spread complete with churros, street corn, a Mexican hot chocolate bar, and empanadas!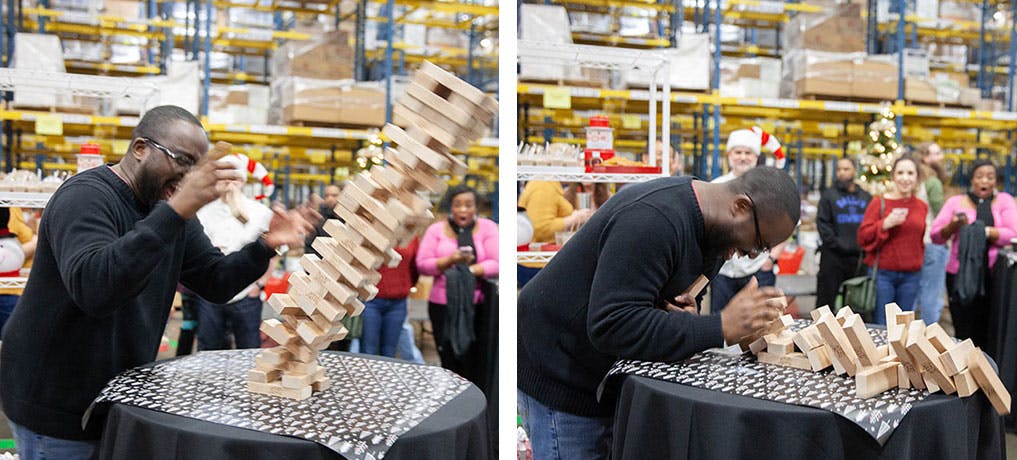 The agony of defeat.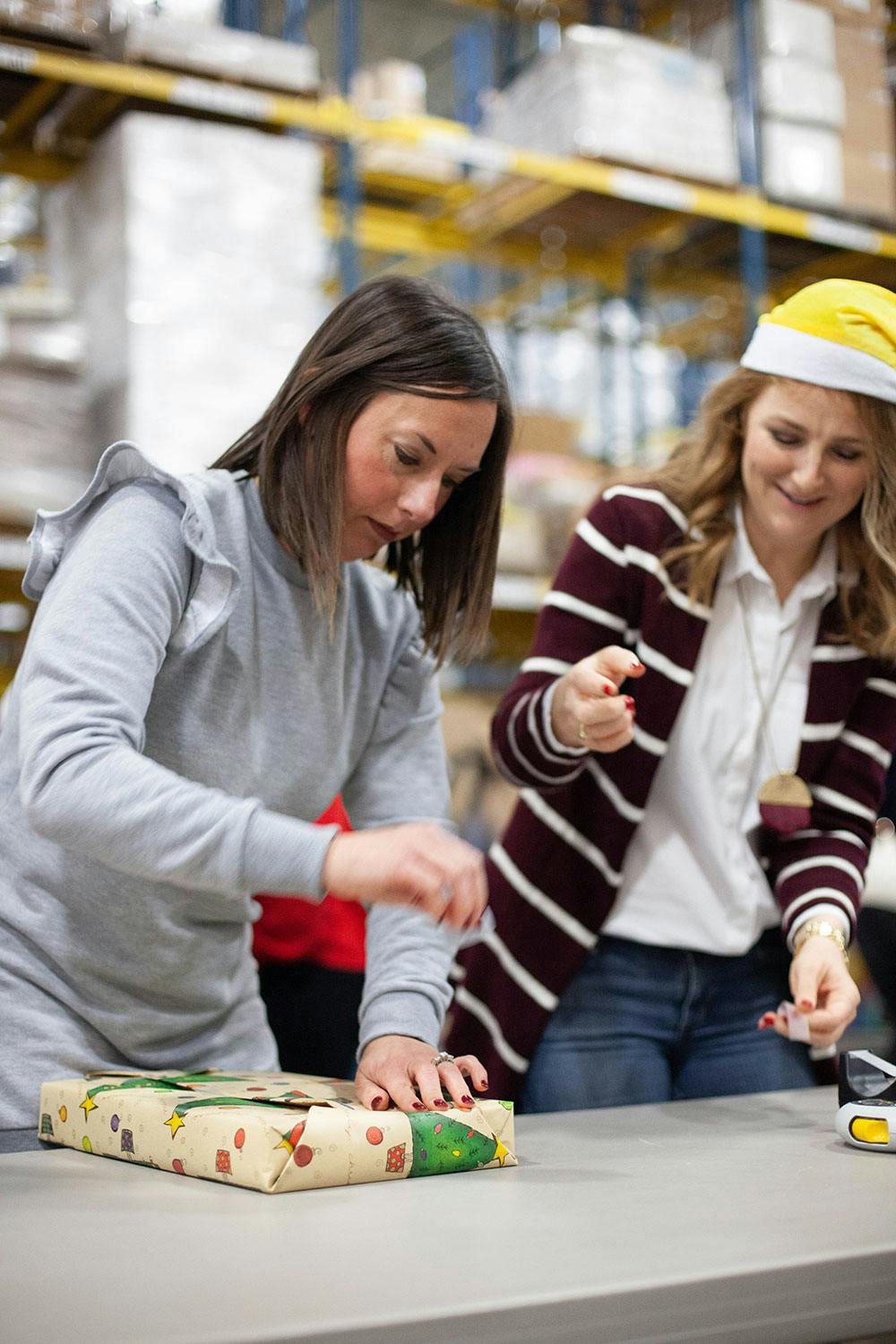 Brandy and Jessica wrappin' it up.
All of our teams truly put their best feet forward with this new holiday celebration, and fun and festive times were had by all!
From all of us at The Container Store, we wish you "Happy Holidays!"