Blog writer Brad Neel with his mom, circa 1983 (left) and 2019.
This Mother's Day, we're celebrating all moms. Whether your path to motherhood was traditional or somewhat outside the box, this day is an opportunity to truly appreciate the countless women in our lives who have demonstrated love, forgiveness, kindness and humor; a chance to thank the women who helped us become, well, you and me.
Of course, each momma finds her place in motherhood differently—mothers by birth or by adoption, grandmothers, single mothers, even pet moms. Some people have one or two mothers, stepmothers, or godmothers. But no matter what form the role takes, it's the ultimate loving relationship between the mother and child that defines it. It's an eternal love that requires patience, understanding, and self-sacrifice. And it's a love that definitely comes easier some days than others.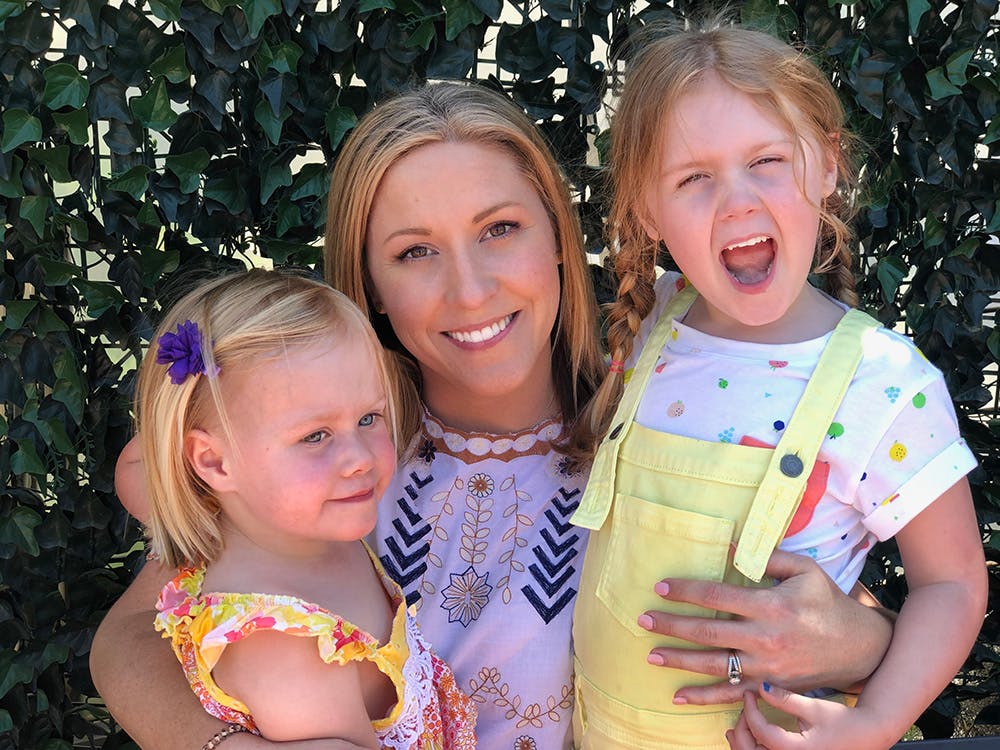 Danielle and her daughters.
"Being a mom is equally joyful and terrifying," says Danielle Ricketts, our Manager of Cultural and Charitable Giving Programs. "One minute, you're relishing in their sweet snuggles and promises to always be your best friend, and the next you're rescuing them from yet another death-defying acrobatic stunt. But I wouldn't trade the love—or anxiety—for anything! Seeing the world through their eyes has opened my eyes to the world."
For our Workforce Planning Specialist Shelby P., the road to motherhood wasn't easy, but she's overjoyed to spend Mother's Day with her son Liam, who just celebrated his first birthday. "We all start our families in different ways; I chose adoption. I have never been so happy and proud to be a mother. Liam is my pride and joy, and he makes my life so much fuller and happier. I wouldn't want it any other way," she says.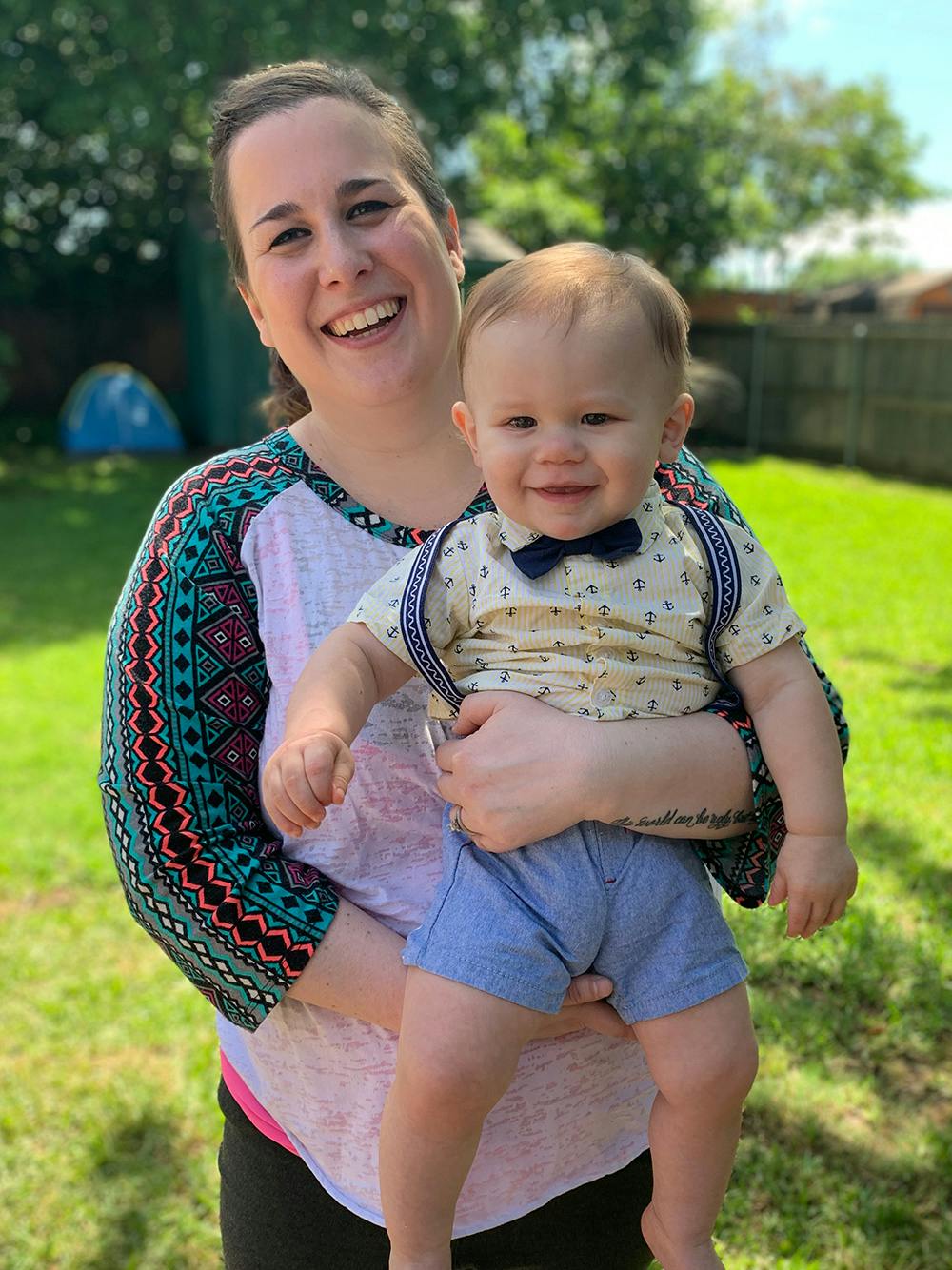 Shelby with Liam on his first birthday.
As children grow up, get past their awkward teenage years, become adults and eventually have kids of their own, their relationships with their moms change. Mothers often become important advisors and friends to their children, passing down their parenting wisdom and supporting them however they can. "My mom and I are super-close," says Dominica Jones, Customer Contact Coordinator. "We only live 10 minutes away from each other, and I'm so grateful that my kids get to spend so much time with their 'ga-ga.'" Both women enjoy vacationing together and share a terrific sense of humor. "Oh, be sure to put something in the article that says we love her or something," she adds with a laugh.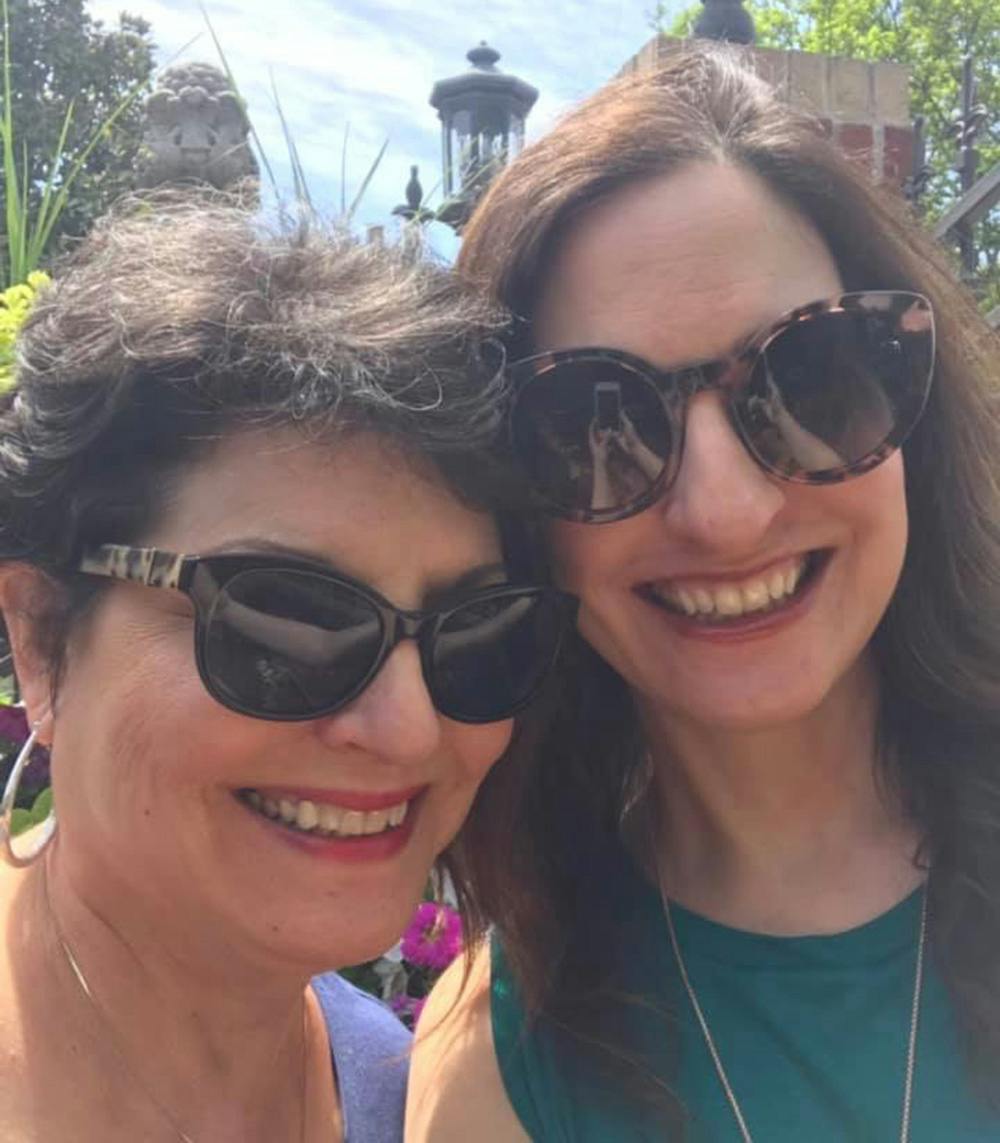 Dominica and her mom.
Gwendolyn Houston-Jack is close to her mom too. She and her brother Jonathan both work in our Customer Solutions Department, and they often make trips to Houston to see their mother. Then, when Gwendolyn married her husband Kenneth in 2017, she was delighted to become a stepmother and grandmother to pass along what she's learned to the next generation. "Family isn't always created through bloodlines," she says. "It's a blessing to be someone's grandmother through marriage. My grandson calls me 'GG' for 'grandma Gwendolyn.' He keeps me young, fresh, and on my toes, and in return I get to bestow my 'great wisdom' upon him. It's a fair trade."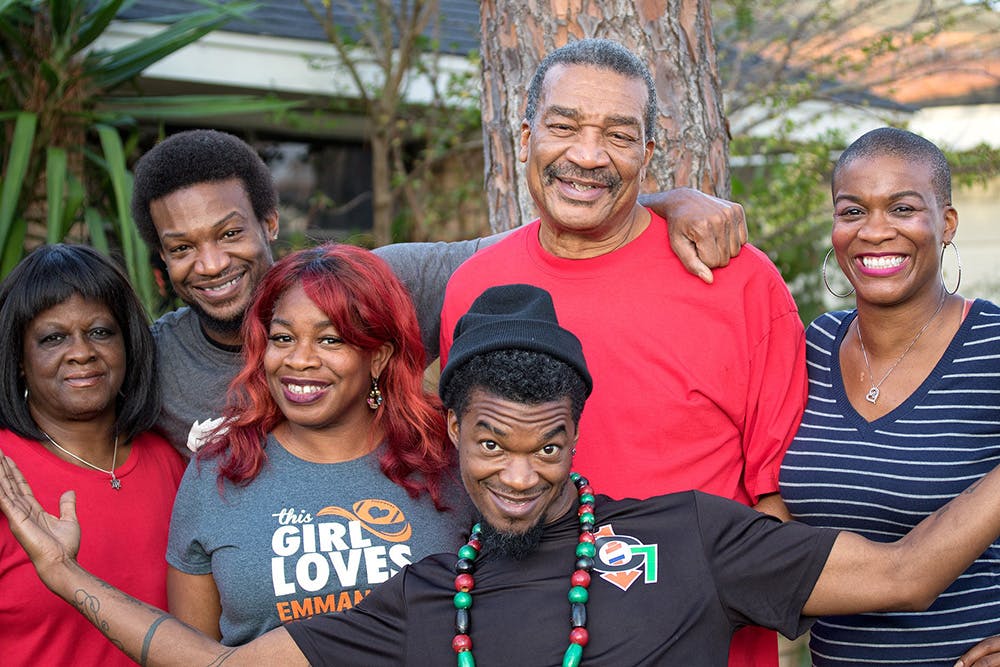 Gwendolyn (right) with her parents and siblings.
The sacrifice, the joy, and the love hasn't gone unnoticed. Thanks, Mom. From those of us at The Container Store, we wish all the mommas out there a Happy Mother's Day!