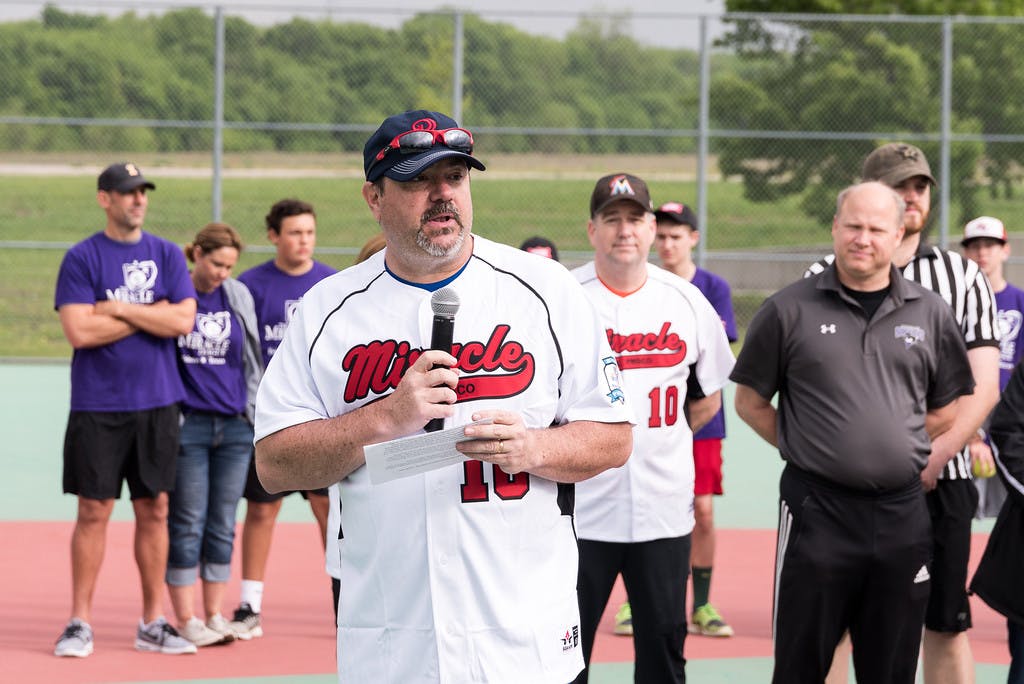 Chris Morgan, employee of The Container Store and president of The Miracle League of Frisco.
April is National Volunteer Month – a time of year dedicated to highlighting the importance of volunteerism and showcasing great opportunities for citizens to give back. We're proud that many of our employees support The Container Store's commitment to our communities by giving their time to support causes near and dear to their hearts. 
A prime example of this commitment to helping others is Jan Cooke, Executive Assistant to the CEO. Jan has a true servant leader's heart, and she dedicates much of her free time volunteering for the Salvation Army and the American Heart Association, as well as various homeless and church ministries. And despite all that, she even finds the time to support annual cat and dog rescue campaigns! "I think volunteer work is extremely important," says Jan. "I believe one's time is such a valuable resource to offer to others. Gathering donations, serving meals, giving to others—it doesn't take that much and the reward is seeing the people you are helping!"
"Voluntering is a huge passion of mine," says Timberey Meeks, our Distribution Center Operations Analyst. "There are so many opportunities to volunteer in a wide range of capacities." Timberey has spent time working with Habitat for Humanity, Meals on Wheels, World Vision, and many other organizations. Each November, she also leads a team of volunteers to serve Thanksgiving dinner to over 2,500 local families in need. "Whether your passion is children, animals, the environment, or your community, there's always room for one more volunteer."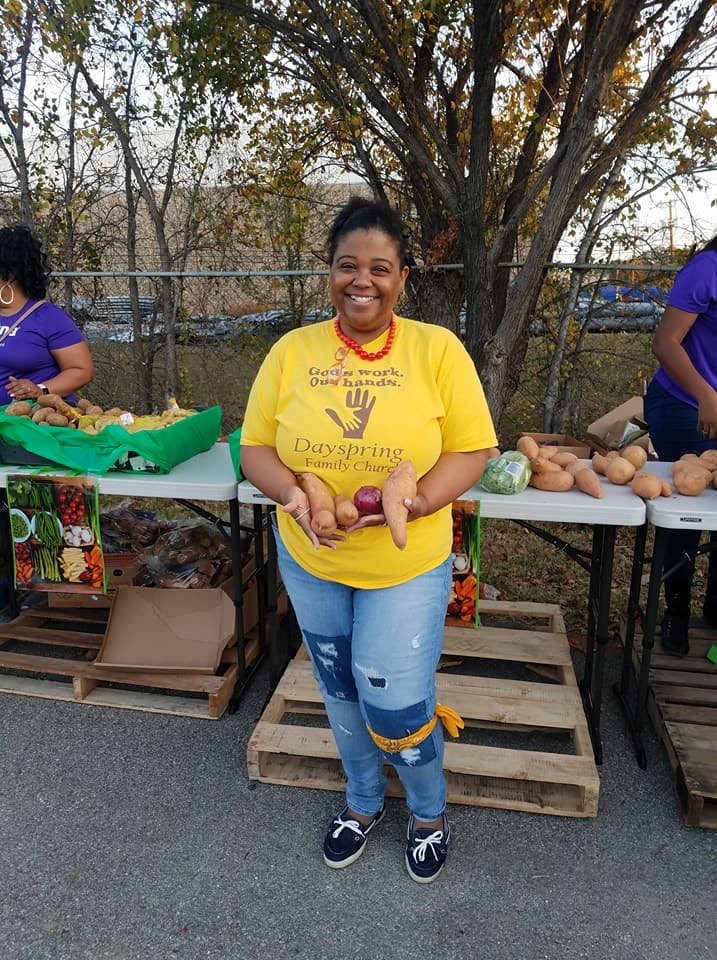 Timberey taking the time to lend a helping hand.
For our Salesforce Administrator Chris Morgan, that passion is sports, and he channels it into his volunteer work as president of The Miracle League of Frisco, a local sports organization for special needs children. "I've found it's a great way to give back to my community," he says. "I've spent the past four years with the Miracle League, and watching kids play a sport they normally wouldn't get the chance to play has been an incredible experience."
To help encourage this spirit of volunteerism, The Container Store is also proud to announce the launch of our brand-new Employee Giving & Volunteering Platform! This now allows our employees to search and sign up for local volunteer opportunities, as well as donate to their favorite causes. "Giving back to the community is an important part of our company's culture, and this new platform will allow us to make an even greater impact," says Lindsey Lott, The Container Store's Manager of Charitable Giving. 
Lindsey has also done a great deal of her own volunteer work. Just recently, she and her husband volunteered their time with Feed My Starving Children, a non-profit organization that provides nutritionally-complete meals specifically formulated for malnourished children. "A group of adults and kids of all ages worked together to pack MannaPack rice, which is an excellent source of protein, carbohydrates, and key nutrients," she explains. "Nutrition is important to making sure children grow and thrive. Plus, it was so easy and fun!"
To what cause or nonprofit organization do YOU like to volunteer your time? Feel free to tell us in the comment section below!