Happy National We Love Our Employees Day!! It's our tradition to celebrate February 14 as a day of appreciation and love for all our employees. But this year, we found a whole new way to celebrate! We're introducing our Employee First Fund – which is designed to provide grants to employees, FROM employees, during emergencies, medical situations, catastrophic events or other unforeseen challenges which they are not financially prepared to handle.
Watch our video to learn all about it!!
The Employee First Fund was launched to support our company's commitment to an employee-first culture, ensuring all of our employees feel well taken care of, safe, secure, warm, hugged and LOVED! And in honor of National We Love Our Employees Day, The Container Store is contributing $100,000 to get the fund started. After that, our employees all have the opportunity to make ongoing or one-time donations so that we can continue to build the fund for each other!
There's simply no better way to show how we feel about every one of our great employees – on this day of all days!! For more information on our new Employee First Fund, please visit www.containerstore.com/employeefirstfund.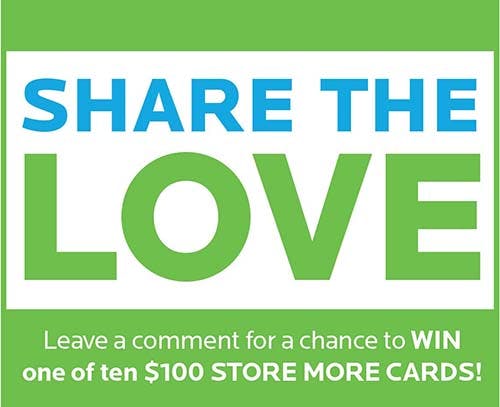 We invite you to join us in celebrating the thousands of GREAT employees who make The Container Store such a fun place to work and shop by sharing your own "Love Note" with them below. Simply comment on this blog post and tell us why you love The Container Store's employees, and we'll select 10 people to win a $100 Store More Card for sharing the love! [See official giveaway rules for details]
The contest ends Feb. 21 and we'll announce the winners on the blog shortly afterward! Thanks in advance for sharing the love with our employees!!!!