We'd like to wish a Happy We Love Our Employees Day to each and every one of our incredible 5,000 employees across the country!!!
We just wouldn't be The Container Store without all of our great employees, so it's our tradition to celebrate Valentine's Day as National We Love Our Employees Day – a day of appreciation, love, hugs and thank-yous to our employees for all they've done for each other, our company and our customers over the past year. We're excited about another fun-filled, love-filled day of treats, decorations, and heartfelt written thank-yous that bring smiles to our employees' faces!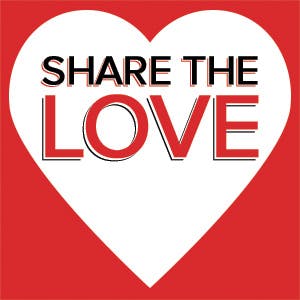 Share a Love Note Below To Win!
Do you love our employees, too??!!!  Have our employees helped you find the perfect organizational solution? Left you dancing in your new closet? Made your day by partnering with you to fix "that mess" in your house that's been bugging you??
Help us share the love by writing a "Love Note" to our employees! Leave a comment on this blog post telling us why you love The Container Store's employees, and we'll select 10 customers to win a $100 Store More Card for sharing the love! See official giveaway rules for details. The contest ends Tuesday, Feb. 21.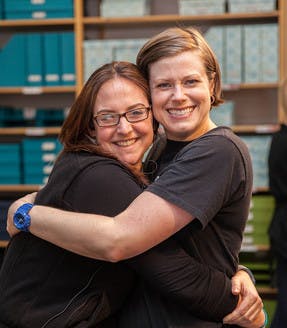 Visit our Stores on We Love Our Employees Day and Tweet a Photo!
If you're shopping with us on February 14, snap a photo of yourself hugging or high-fiving one of our employees, and tweet it with the hashtag #weloveouremployees. Help us create a Twitter love-fest to show our employees just how special they are!