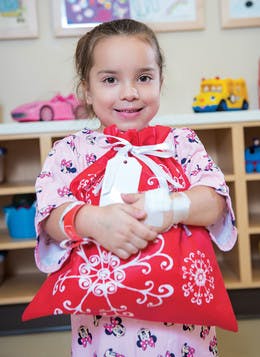 Hold your arms out. Wrap them around yourself and squeeze! Now, doesn't that feel better? A good ol' hug is a sure way to brighten someone's day. So please, join us in giving HOLIDAY HUGS to children spending the holidays in hospitals this season by dropping off new, unwrapped books, small toys and games, toiletries and gift cards at any of our stores through December 15.
We'll then put them in Holiday Hugs Sacks and deliver them to children staying in hospitals during the holiday season.
Please visit whatwestandfor.com/holidayhugs for more details about the program and the hospitals we're delivering hugs to. OOO to you!