We had so much fun celebrating our wonderful employees at our stores, home office and distribution center on National We Love Our Employees Day! Watch our video and check out our photo gallery to see employees' reactions to this fantastic day of appreciation, recognition, fun, love and hugs! Did you even know there were so many different types of hugs?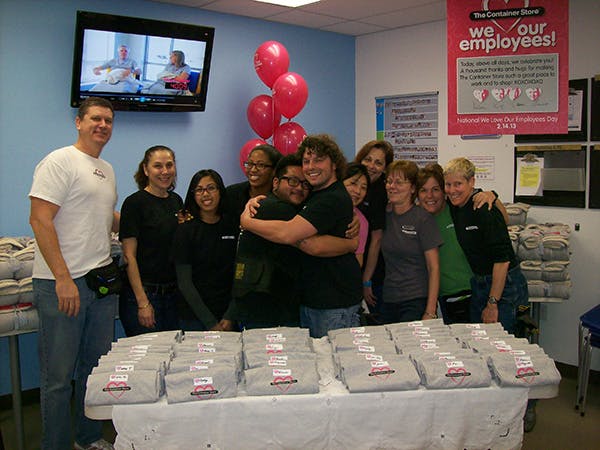 From our Vice Presidents serving breakfast to employees in our home office, to our store employees being treated to a hot cocoa break with all of the fixings, it was a day that we will all remember and hold close to our hearts! Here's what one employee in our distribution center had to say about how the company makes her feel:
"I cannot express how much it means to me to have very special people surround me daily and to be a part of such an awesome company! I have never experienced this type of atmosphere in my entire career. Every day at The Container Store Distribution Center is always about being the strongest team, working to exceed goals, sharing information, meeting people and having fun each day. I enter the building every day excited to see how the day will unfold, have a great day in any circumstance and leave for the day with the biggest sense of accomplishment and gratitude! Thanks for all you do and for making us all feel so, so special on We Love Our Employees Day!" – Mylinda T.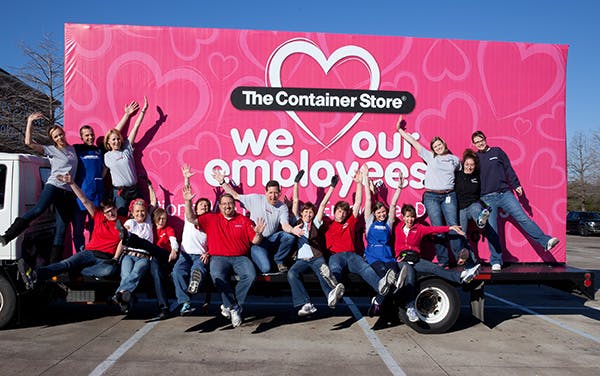 Click here to view photos from our 2013 We Love Our Employees Day!