Do you believe—as we do—that business can help make the world a better place? If so, we'd love for you to join us at the Conscious Capitalism 2018 Conference, April 30 - May 2 in Dallas!
For the 10th year in a row, this amazing event gives people from all areas of the business world the chance to meet, exchange ideas, and spark their drive to use capitalism as a force for good. The event includes a combination of keynotes, multiple tracks of hands-on learning, and even offsite visits to local businesses to show real-world examples of the impacts of Conscious Capitalism. The Container Store is proud to be hosting one such site visit to our headquarters on April 30th!
The event speaker list is carefully curated in order to provide participants with unique and inspiring insights from pioneering business and thought leaders. This year's lineup includes presentations from:
·       John Mackey – Co-Founder & CEO of Whole Foods Market
·      Kristen Hadeed - Founder & CEO of Student Maid
·      Dev Patnaik – CEO of Jump Associates
·      Dan Price – Founder & CEO of Gravity Payments
·      Suzy Batiz – Founder & CEO of Poo-Pourri
·      Raj Sisodia – Co-Founder & Co-Chairman of Conscious Capitalism, Inc.
·      Chad Houser – Founder, CEO and Executive Chef of Café Momentum
·      Michael Gelb – Creativity-Innovation-Leadership
·       Michelle Kinder – Executive Director of Momentous Institute
·      R. Edward Freeman – University Professor and Elis and Signe Olsson Professor of Business Administration
·      Carrie Freeman Parsons – Vice Chair of Freeman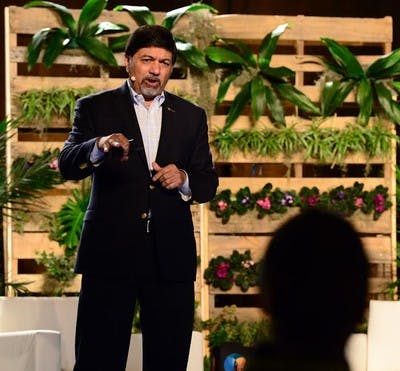 You can find more details and purchase tickets here. We hope to see you there!